Know what you're looking to get out of your tournaments.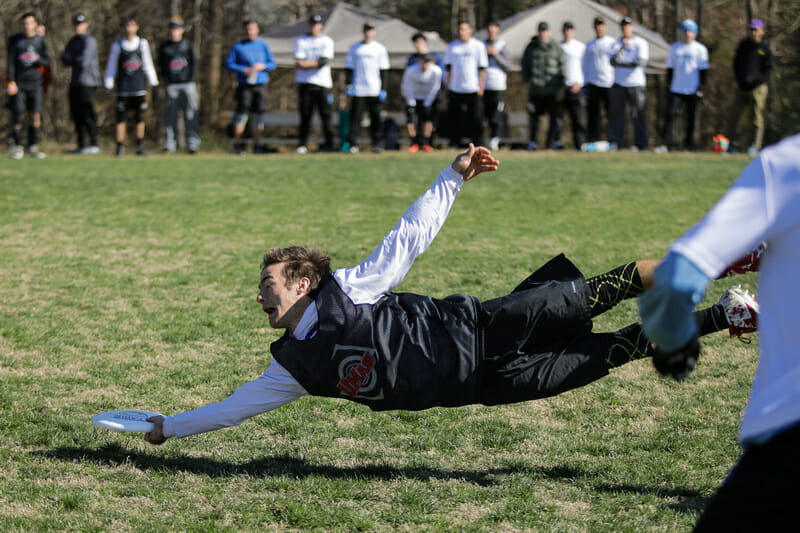 This article is part of the Coaches' Corner series from UMass coaches Tiina Booth and Russell Wallack. See every article in the series here.
Not all tournaments are created equal, and your preparation for each should be decidedly different. Russell and I realize that we are in the enviable spot of not having to worry about earning a bid for our region. We are also very lucky to get into almost every tournament that we apply to. That has not always been the case, however, and may not be true in the future. No matter what kind of team we are coaching or playing on, the following questions have always loomed large.
How do we give our new players an authentic way to develop and grow?
How do we create one team out of players with many different levels of skill and experience?
How do we balance team-wide growth with the desire to win?
How do we reward those players who are more committed and talented than others?
How do we prepare for peaking at the right time?
While our answers to these questions will not work for all teams, we hope this analysis and discussion will help your team in some way. Take what is useful and build your own template for the season. No matter what your template looks like, rely on strong communication and consistency as the entire team builds a way for each player to succeed.
Coaches' Corner: Four Kinds Of Tournaments And How To Prepare For Them [Pt. 1] is only available to Ultiworld Subscribers
Already have a subscription? Log in
Whether you visit Ultiworld for our reporting, our podcasts, or our video coverage, you can help us continue to provide high quality content with a subscription. By becoming a subscriber, not only do you receive benefits like exclusive articles and full article RSS feeds, you also help fund all of Ultiworld's coverage in general. We appreciate your support!