The best deals for Cyber Monday!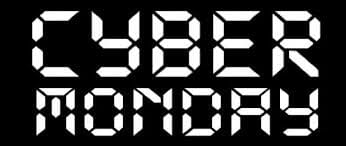 Cyber Monday offers up many of the best online deals of the year and a great chance to get some holiday shopping done. There are plenty of great deals on ultimate gear, accessories, and other assorted items throughout the day. Below is a list of deals — including lots of Ultiworld reader exclusives! We will be updating this list throughout the weekend as new deals emerge, so be sure to check back.
Know of a deal worth adding to the list? Email editor@ultiworld.com.
Disclosure: We have affiliate marketing deals with some of the merchants below. When you buy certain products via Ultiworld, we receive financial compensation. However, we will always post the best deals we can find, even if we don't earn commissions on those sales!
ULTIMATE-SPECIFIC APPAREL
APPAREL
BAGS
BOOKS
Get $5 off an order of $20+ at Amazon with code NOVBOOK18! You can also get a best-ever price on a Kindle. There are a lot of great ultimate books to check out. Here's a selection:
CLEATS
Universe Point: Ultimate-specific cleats for $85 and you can get $35 off with the promo code: UltiworldBlackFriday.
Nike: 25% off select styles with code CYBER, plus rotating deals all weekend! Plenty of cleat types on sale, including soccer, football, and lacrosse.
DISCS
ELECTRONICS
FITNESS
GIFTS
GLOVES
Friction Gloves: Get the best ultimate glove in the game! Snappier throws, better grip on catches, Frictions will improve your game. Grab a pair of Friction 3's for just $19.99, an amazing deal! At checkout, enter promo code FrictionUW for an additional 25% off!
Layout Gloves: Layout Gloves, the "Ultimate Grip" and durability! Gloves on sale from as low as $15.19! Brand new Layout Lite (2-Pack) and Layout Classic available now! 20% OFF site-wide! Use code UW1 and save another $1!
TRAINING