Get reporting and writing experience with Ultiworld this summer!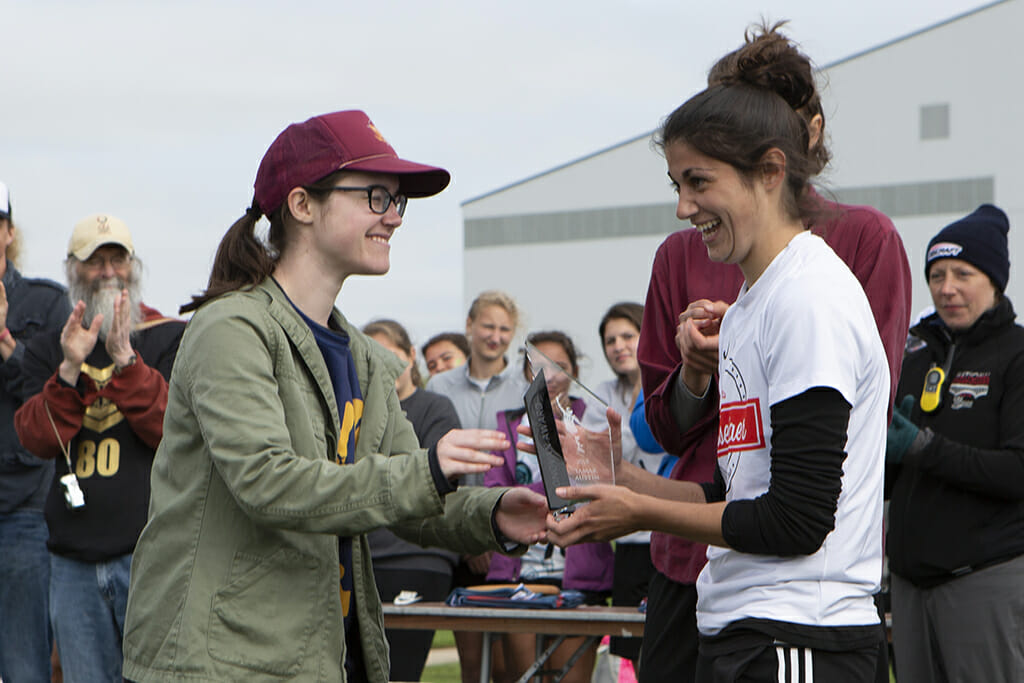 The world of sports media is dominated by male voices. Ultiworld recognizes this disparity in the larger media ecosystem and here in the ultimate community. To begin to address the imbalance between male and female writers on our site and to ensure more varied perspectives are available to our audience and our staff, Ultiworld is thrilled to announce FWD: The Female Writers Development Program, a summer-long crash course that will put female creators on the sidelines reporting with the rest of the Ultiworld staff. FWD participants will contribute coverage to at least two major tournaments, exchange ideas and expertise with the reporting and broadcasting teams, and have at least one major feature published during their tenure.
FWD participants will be hands-on with Ultiworld editors and regularly contributing throughout the program, working to report out team and tournament coverage and assisting editors with news coverage. Along with typical weekly assignments, FWD participants will be guided by editors and staff through the process of finding a story, shaping an angle, and producing a feature in their own words. We hope to provide opportunities for creators to share and strengthen their voices and practices in the modern media environment.
FWD will run from the first week of June 2019 through the USA Ultimate Club Championships on October 24-27. Successful participants will have the opportunity to continue working with Ultiworld.
Who you are:
You're a female storyteller with a passion for journalism, communications, or a related field and are interested in pursuing that passion either in the workforce or as a part-time craft. You're excited about working in an environment where people embrace challenges and work together to create media that reflects our community. You are also 18 years of age or older and able to travel.
How to apply:
Tell us a good ultimate story—the final breathless point of a win or loss, a meaningful relationship that grew through the sport, or even how you to learned to throw a flick. Applicants are encouraged to use their favorite medium to apply and may submit their story in one of the following ways:
Written work (850 words maximum)
Audio piece (3 minutes maximum)
Video (3 minutes maximum)
Other – do you have an idea for an innovative new way to tell a story? We're all ears!
Submit your application via email by April 5th with "FWD Application" in the subject line. Make sure your email includes a short paragraph about yourself, where you're located, and your favorite news medium.
Participants in FWD will receive a stipend. Work will encompass five hours a week and shouldn't preclude from other summer work or internships, but it could conflict with the club schedule if you're trying to compete with your team most weekends during the club season. All travel expenses will be covered.
Send applications or questions to [email protected].