Those are the winds of change!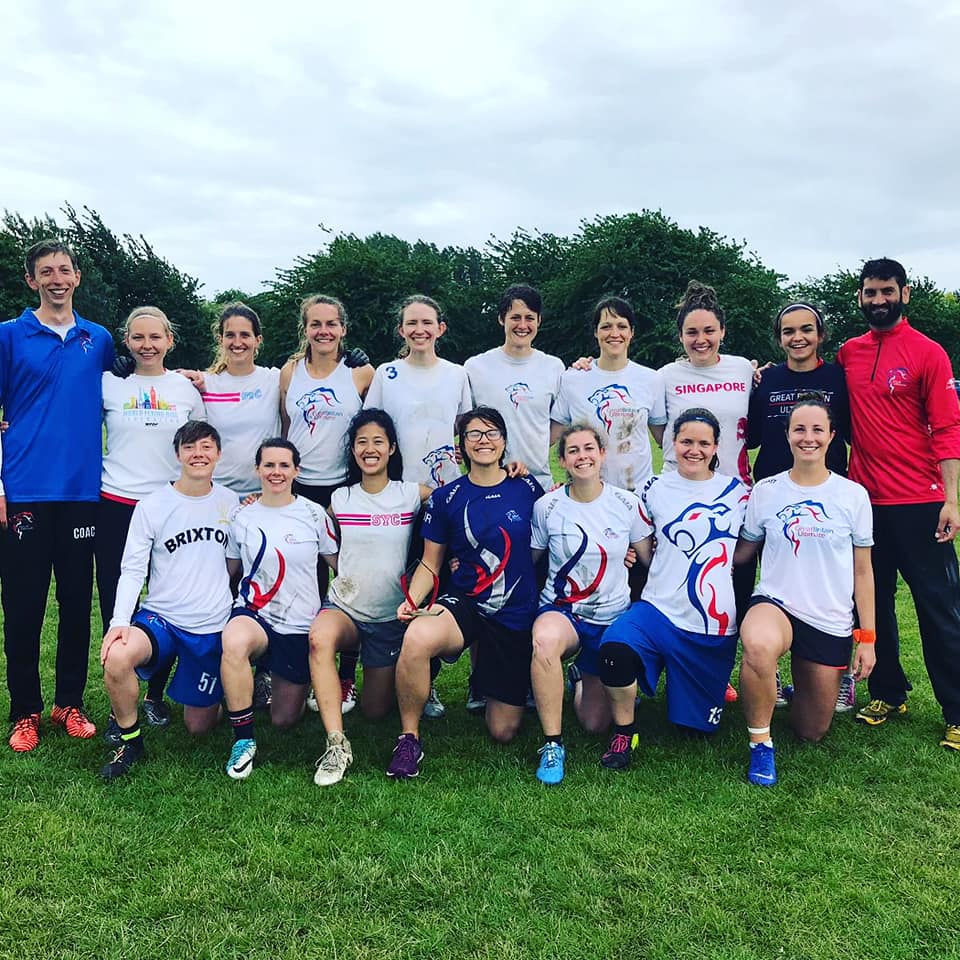 Going in to this tournament, there were some things that we knew. GB Men were going to be difficult to beat, the women's division was pretty wide open, and someone was going to make their seeding look ridiculous. What do you know; all of those things were right. Here's what went down in the east midlands, and what it means for the rest of this season (and beyond).
Great Britain national teams look strong early
As discussed in the preview, GB teams entering UK tournaments is a pretty regular event. It's often a crucial arena for those teams to build some chemistry and get early indications on which individuals and combinations they can rely on when the margins get tighter and the stakes higher later in their cycle.
At this event, the GB Women experienced some of those tough moments early on. They had to weather a tough game from the Irish U24 team and a defeat by the GB Masters on Saturday, but they were able to come back from that with wins over SMOG and the Irish Deadly Buzz to secure a rematch with its masters counterparts in the final. That game went slightly differently to the first, with GB Women securing a reasonably comfortable 13-7 win. The squad's ability to battle back from adversity early on is a good sign for their growing chemistry, particularly since they were without important players like Rupal Ghelani and Fiona Kwan all weekend and lost three players to minor injuries before the final.
The GB Men had a slightly different experience. The team won both pool games 15-1, and then won all three knockouts 15-6. Their opponents gave GB some decent competition and had moments where they looked dangerous, but the overwhelming athleticism, technical ability and sheer numbers of GB Men were simply too great for any of its overmatched rivals. The 24-man squad doesn't appear to have much of a weak link and is clicking well a month out of EUC. There will be bigger challenges to come – not least at Windmill in a couple of weeks – but the early signs are positive.
Let's talk about Alba
The biggest storyline coming out of the weekend in the open division was the rise of the Scottish team, Alba. It was expected that the Scots would claim some surprising wins and push their way up the seedings, but I'm not sure anyone outside of the team expected quite what happened. Alba won their first five games with consummate ease, conceding no more than six points and rolling talented, storied teams like EMO, Brighton and PELT. The results set up a fifth-place game against Ranelagh, a team that crushed eventual runners-up Chevron in the pools on Saturday and lost on double game point to perennial powerhouses Clapham1 in quarters. The men from Dublin are a top-quality team, and Alba gave them everything they could handle. The Irishmen held on in the end for a 13-12 win, but the Scots announced themselves on the national stage in a big way.
What's more, this is probably just the beginning for Alba. They were powered by captains and former Black Eagles standouts Cameron Mackie and Cameron Agnew alongside former Glasgow players like Andrew Warnock and Phil Webb.2 They were missing some players, though – including the former Black Eagles trio Danny Strasser, Andrew Boxall and Callum Easton. It would be a reasonable claim to say that those are three of their best players, so there's something yet to come from this team. Before the season, they stated that their aim was to qualify for EUCF. With this showing, those are not empty words.
A tight women's division
Outside of the top two, the women's division appears to be set up for an intriguing season. One of the Bristol teams,3 White, finished third after a very strong Irish team, Deadly Buzz, forefeited the third place game and went home early. Both teams beat Iceni earlier in the weekend, while Iceni overcame SMOG easily in its final game to secure fifth. The top three club teams appeared to have some distance between themselves and the field – Reading pushed Iceni but ended up 10th, SCRAM had an uneven debut and finished eighth behind strong performances from former Black Eagles Lulu Boyd, Hayley Dalmon and Ellie Taylor, while SMOG experienced some heavy defeats but earned a great result on Sunday against SCRAM, winning 12-5. It'll be interesting to monitor who from this field can improve on these results, and where SYC slot in when they attend their first UK event. The battle for the two EUCF spots in the Western region will be fierce – Bristol shows no signs of slowing after winning the national title last season, and Deadly Buzz gave notice that the Irish representatives will be tough to beat. Iceni was able to overcome early struggles last season to reach the national and European finals, so it's hardly panic stations, but there's work to do. It'll be another thrilling season in this division.
The established order in the men's division
It can be difficult to get a read on where the big men's division teams are when the GB national team entered the tournament, but Windfarm was probably a pretty good indication of where everyone is. Chevron Action Flash were missing some key players but were able to overcome a surprise defeat to Ranelagh on Saturday to make the final. Clapham had an almost comically thin squad – only Magnus Wilson and Andrew Hillman were returning players from last year, alongside seven rookies (although Ali McNeil has played with the team in the past) – and still managed to finish third despite some close calls. The team featured some talented young players, showing that the future remains as bright as the present for the champions. Devon seemed to be able to weather the loss of players like Josh Eeles and Josh Awcock to the national team and managed to snatch the final semi-final place, while PELT, SMOG and EMO all finished about where they would have been projected to. Ka-Pow! dropped down the field from their initial seed of third, but the seed was clearly one they'd struggle to hold on to. Still, Ka-Pow! will feel as though there's some work to do to get back to where the team wants to be during the rest of the season.
What's next for UK Ultimate?
Next we go to the second round of ranking events, where teams will split into different events across the country for the first time. 10 open and 9 women's teams (including Alba and SMOG in open and two SCRAM teams, SMOG and Hydra in women's) will head to Manchester in the north west. 22 open teams (including Ka-Pow!, EMO, Ranelagh, Brighton and Fire) will go to St. Albans in the south east. Finally, 13 women's and 16 open teams will head to Cardiff in Wales (including Bristol and Reading in women's and Devon, Reading and Birmingham in open). Significantly, GB Men, Clapham and Chevron are all skipping this second round of events, as are GB Women, Iceni and SYC. The effect that this will have on rankings and future seedings is still unclear, but it'll make for an intriguing set of tournaments.
---
Albeit a severely depleted version of Clapham ↩

Phil celebrated his 40th birthday on the Sunday of this event ↩

Bristol came to the tournament with two split squads: Red and White ↩