What to expect in Nottingham!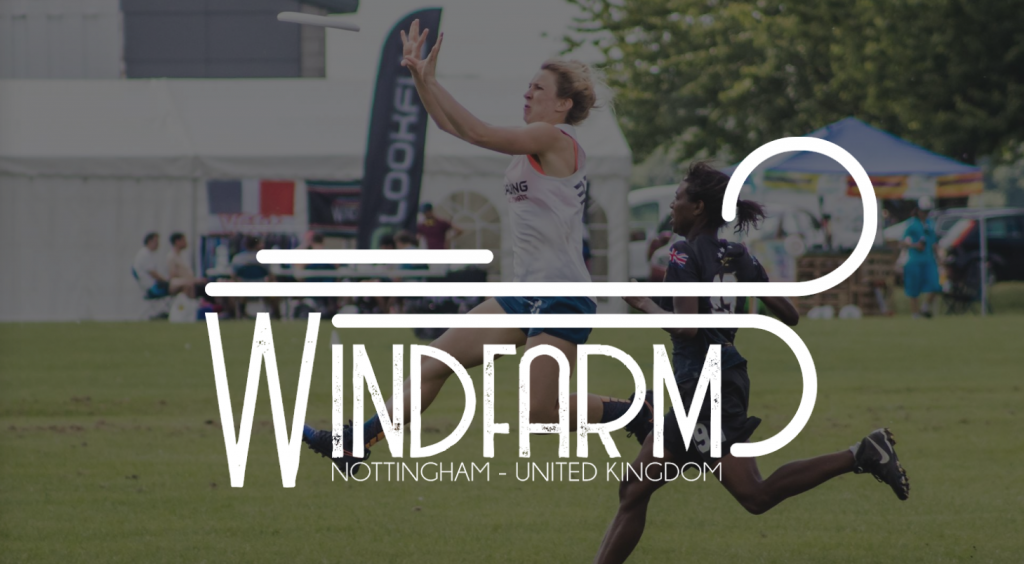 It's a new day in UK Ultimate, with the new ranking system set to make its debut in men's and women's competition this weekend. Nottingham WindFarm is the first event of the season and offers an opportunity to see how teams are looking this year. There are some contenders in both divisions that are going to look very different come the end of the season, and some new teams that could make some waves. Pools are set and teams are already on their way to Nottingham. Let's dive in with three overarching storylines and a quick run-through of what the weekend might look like.
Tournament Profile
Date: June 1-2, 2019
Location: Nottingham, UK
Weather: High of 24°C, Wind 18-26 km/hr, Rain expected on Sunday
Women's teams: 26 – Top 12 seeds in contention to win
Men's Teams: 54 – Top 12 seeds in contention to win
Livestream: fanseat
The presence of national teams
As usual in an international cycle, a number of Great Britain programs have entered teams into the regular season. GB Women and GB Men are the top seeds in their respective divisions, and are joined by both Masters teams and both U24 teams as well. GB U20 Women will also take part, with Ireland also sending both U24 squads. This always has an interesting effect on big events like this; not only will several of these teams be strong and compete in the latter stages of the event, but they take players away from the top teams in the country and leave them looking startlingly short. Iceni, Clapham and Chevron will be hit particularly hard, but teams up and down the draw will lose players to the national teams. There's a long history of GB national team hiccups against domestic teams, but that's what these tournaments are for – working out the kinks and developing chemistry. Still, both senior national teams will enter as favorites and should probably win their divisions.
Reigning champions with different approaches
The reigning champions in both divisions are taking pretty much the polar opposite approach to the regular season this season. Clapham, which has won every UK men's title since William the Conqueror established the rules of Ultimate, will come into the first tournament of the season with a very small squad. Most of the team plays for GB Men, and a few more play for GB Master's Men but some newer additions to the squad will be making their first appearances with the frogs – among them CJ Colicchio, formerly of the Raleigh Flyers. They'll be a contender for the title1 but with many of their key players missing, they might have some closer battles than usual ahead. Their pool gives them something of a break; Brighton Open are always a competitive team and their unusual structure has given the Londoners some problems before but Clapham should be too good, and PELT will probably be one of the few teams at the tournament with numbers similar to Clapham – the men from the west of Ireland love a tight squad.
The reigning women's champion, now known as Bristol Women, will have two teams at this event. That's not unusual, but what is unusual is the word on the street that they'll be evenly split.2 Bristol are one of the few top teams not losing their top players to the national teams since a lot of their key players have been selected for the GB mixed team. The even split has led to Bristol being seeded both second and third, behind GB Women, and will make for some interesting games. They are committed to developing their younger and less experienced players this season, and with some games against the best teams in the UK and Ireland in store on Saturday those players will get plenty of chances to see what's needed to play at the top.
The rise of Scotland…?
For many years, Scottish teams have ruled the roost in mixed. Black Eagles, the reigning national champion and 12th-place finishers at WUCC in Cincinnati, and Glasgow, which also qualified for WUCC, have been among the four best teams in the UK for a long time, drawing in all the best players from the consistently excellent Scottish university scene. This year, though, it looks like the focus has shifted. SCRAM and Alba, women's and men's teams respectively, have entered rankings events this year and look to be strong. Alba qualified for UKU nationals a few years ago as a largely-unknown and very young team, whereas SCRAM are a brand-new outfit for this season. Rumors are that they feature some of the best players from both Scottish mixed teams; if that's the case, then SCRAM could give Iceni and midlands-based Hydra a real surprise. Alba is going to make its initial seed of 20th look very silly indeed, though, sadly, a 9th place finish is the best they can achieve with this format.3
WindFarm OutLook
Both divisions are split into three sections: a top 12, a bracket of 'knockout pools', and lower pools from there. The winners will come from both top 12s, so we'll concern ourselves with those.
GB Women face GB Women's Masters and the Irish U24 in an all-national team pool. The masters have some of the best players from the last few women's rotations so this will be an intriguing game. It's unclear whether GB masters have some of their very best players this weekend, such as former World Games player Jenna Thomson who's coaching the GB under-24s, but if they're at full strength I fancy they could cause an upset. Bristol White is paired with GB U24 and Deadly Buzz, an Irish team that should be made up of a lot of the same women who played for DESKEGAH at Tom's Tourney, alongside some of the Irish U20 team. They're a real dark horse here as the Irish women's team going to the European Ultimate Championships this year is very good. Bristol Red faces two women's teams from clubs usually renowned for mixed in Reading and SMOG. Both have had some losses, particularly Reading which has lost four or five of its top players to Iceni and GB. Iceni, as already mentioned, will face SCRAM and Hydra. It's going to be tight and will depend a lot on how complete squads are – it's always tough to tell so early in the year how seriously clubs will take the regular season – but I'm going to go controversial and say Iceni will struggle to make semis. GB Women, GB Women's Masters, Deadly Buzz and one of the Bristol teams are my picks for the top four.
On the men's side, the top teams seem more easy to define. GB Men will beat EMO and Manchester, while Clapham should have enough to defeat PELT and Brighton. The next two pools are more interesting; Ka-Pow!, who are seeded third by virtue of doing well in the regular season last year but had a hugely disappointing nationals, face Devon and SMOG. Devon qualified for WUCC last year and is always full of athletic, aggressive players, and SMOG has plenty of talent. Ka-Pow! should have enough to top the pool but might have more trouble than the top two. The final pool features Dubliners Ranelagh, the GB Men's Masters team and Chevron Action Flash, perennial silver medallists in the UK. Chevron has lost several players to the GB teams and will bring a squad of around 12 or 13. Many of their best players, like Bristol Women, have been selected for GB mixed rather than the men's team so the top end will be as strong, but with far fewer legs than usual it could be a slog. This is the toughest pool to call, but Chevron's talent and ability to step it up usually serves them well against everyone but Clapham, and even then they beat Clapham in the regular season last year. Ka-Pow! are the likeliest team to drop out of the top four in quarters, but their quarter-final will be against either EMO or Manchester, who are both favorable match-ups. The top four should stay as is headed into semis.
---
They always are ↩

They are attending as Bristol White and Bristol Red ↩

Only teams seeded 1-12 are in contention for quarter finals and above ↩