C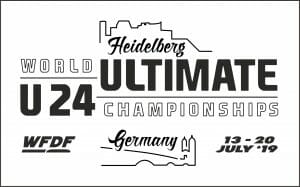 ouldn't watch while at work? Prioritized sleep over middle-of-the-night ultimate? Can't keep all the time zone math straight? Here's a guide on how to watch if you missed the live action.
First, a summary: WFDF, Fanseat, The Olympic Channel, The World Games Channel, and Ultiworld are collectively filming and broadcasting 50 games over the course of the event, giving fans at home the option of multiple great games during almost every round. Games broadcast by Ultiworld, The Olympic Channel, and The World Games Channel are available live for free, games broadcast by Fanseat require a paid subscription (€9.99/mo for live and replay).
Our filmed games are added to our video archives accessible by Full and Plus subscribers. Plus subscribers ($19.99/mo or $199.99/yr) will get early access to livestream archives after a broadcast is over but before it's ready to be published to the video archives. Full subscribers ($12.99/mo or $129.99/yr) will get access after games have been processed and published to the video archives (usually takes 6-12 hours, although it can occasionally be faster or slower than that).
Once you become a subscriber and are ready to access the video archives, be sure to connect your ultiworld.com account to Vimeo/VHX. Go to the Ultiworld My Settings page, scroll to the VHX section, and enter the email you want to use with Vimeo/VHX there (press "Create a new account" first if you haven't used Vimeo/VHX before). Then the Ultiworld My Settings page will have shortcuts in the VHX section that automatically log you into the video products you have access to without needing a separate username or password for Vimeo/VHX.
If you have any additional questions about Ultiworld subscriptions or how to get video access, be sure to check out our FAQ page or feel free to email [email protected].