Your Monday morning ultimate news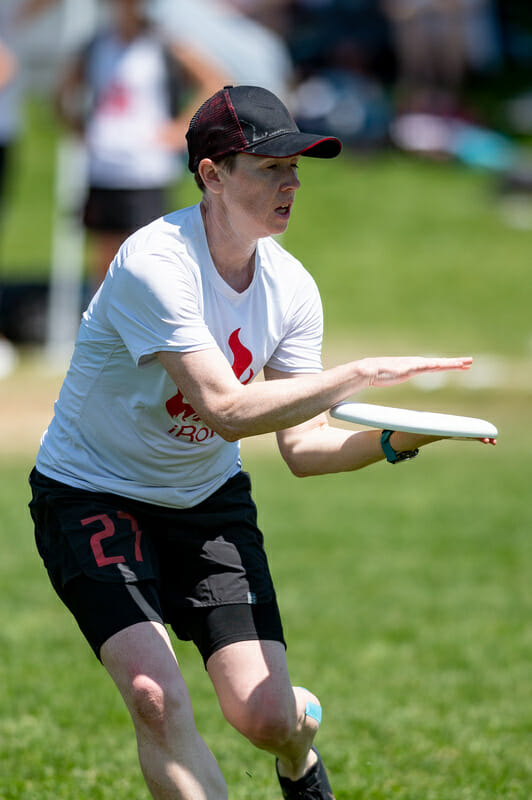 Welcome to Opening Pull, your weekly wrap-up of the previous week in ultimate. We've gathered the news you need to know and highlights you need to see, and we'll let you know what's coming up in the next week.
USA Ultimate Hall of Fame Inducts Five New Members
A group of five new members were added to USA Ultimate's Hall of Fame last Tuesday. Allison Boyd, Lori Parham Ewald, Deb Scheibe (née Cussen), and Walter Vanderschraaf were selected as players; Brian Dobyns was chosen as a contributor. The class of 2019 is the 16th class to be selected to join the Hall of Fame, and will be ceremonially inducted in 2023 at the Club Championships. Along with these five, 10 other candidates were up for selection. They passed through a multi-stage nomination and selection process that concluded with voting from the Vetting Sub-Committee and the current Hall of Fame membership.
PAUC Brings Together Club Teams From The Americas
The Pan-American Ultimate Championships took place in Sarasota, FL, with 13 countries represented across the tournament's club, masters, and grand masters divisions. The United States, Canada, and Colombia, however, made up most of the field. Teams from those countries made up the roster of finalists across all five divisions, with the exception of Venezuela's Warao in the men's division, although they were led by a pair of American stars, Rowan McDonnell and Matt Smith.
In the club divisions, the gold medals went home with Medellin Revolution (Women's), Dallas Public Enemy (Mixed), and Bogota Comunidad El Oso (Men's). The men's final was a stirring match that went to sudden death. Our team has more tournament coverage of PAUC and subscribers can watch a great selection of games from the weekend, including the three club division finals.
Phoenix and Roughnecks to Play AUDL Exhibition at NFL Game
The AUDL continues their marketing strategy of getting teams in front of massive NFL fanbases through live halftime exhibition games. The next scheduled event is November 24th, when the Philadelphia Phoenix and some guests will host the Dallas Roughnecks at the break in the matchup between the Philadelphia Eagles and Seattle Seahawks. This follows a similar event at a recent Chicago Bears game, where the Chicago Wildfire and Indianapolis Alleycats took the field, dodging NFL players and personnel to scrimmage. It's unclear how effective this tactic has been at generating fans and revenue, but the feeling you get when tens of thousands of people audibly react to a hanging huck is pretty sweet.
World Ultimate and Guts Championship Rosters
A few nations have already announced their rosters for next year's WUGC. Germany and New Zealand are among the countries that have already released who will be competing under their banners. Teams will travel to Leeuwarden, Netherlands, to compete next July. More to come!
Coming Up
Last week, we began giving out our Club Awards, with Player of the Year and Offensive Player of the Year already announced. Anna Thompson of AMP (Mixed), Dylan Freechild of Sockeye (Men's), and Robyn Fennig of Scandal (Women's) were named POTY in their respective divisions. Keep an eye out this week for more celebrations of the season that was with the crowning of its stars.