Your home for ultimate deals!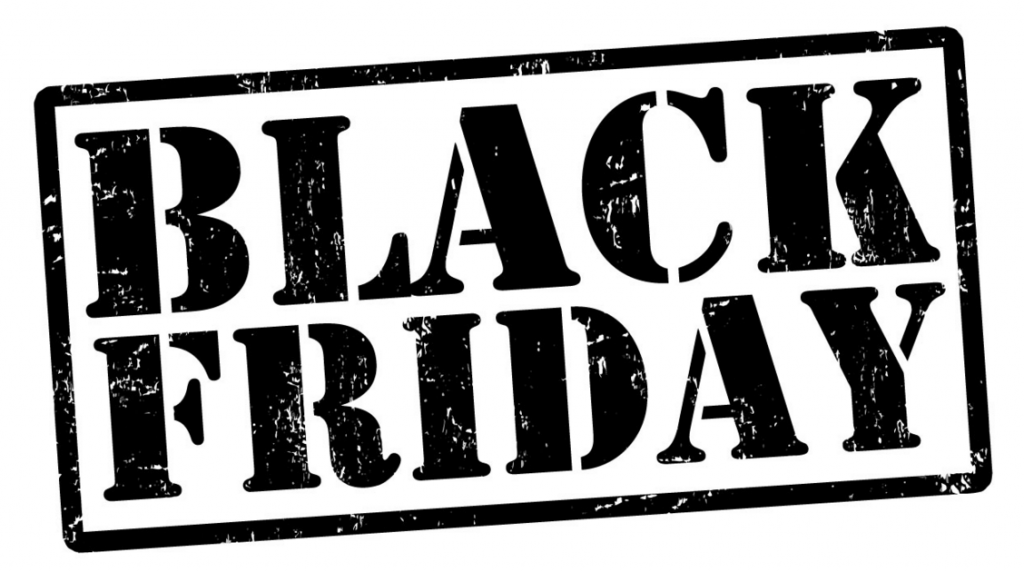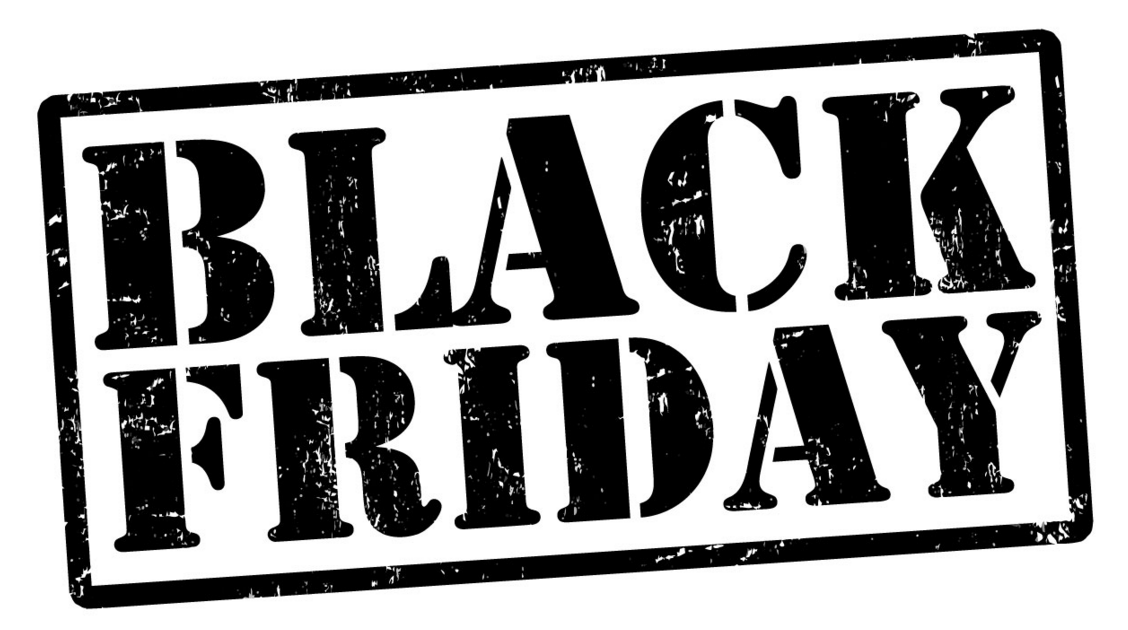 Black Friday, the day after Thanksgiving, is the biggest retail day of the year. There are plenty of great deals on ultimate gear, accessories, and other assorted items from today throughout the weekend into Cyber Monday. Below is a list of deals — including lots of Ultiworld reader exclusives! We will be updating this list throughout the weekend as new deals emerge, so be sure to check back.
Know of a deal worth adding to the list? Email [email protected].
Disclosure: We have affiliate marketing deals with some of the merchants below. When you buy certain products via Ultiworld, we receive financial compensation. However, we will always post the best deals we can find, even if we don't earn commissions on those sales!
ULTIWORLD SUBSCRIPTION
ULTIMATE-SPECIFIC APPAREL
Spin Ultimate: FREE SHIPPING for all Spin Black Friday & Cyber Monday U.S. orders. Spend $100 or more and automatically save $20 when you use promo code: SPINTASTIC.
Flatball Collective: Show your pride in your passion with lifestyle swag for ultimate and get 20% off and free shipping with the promo code: FLATBLKFRI. Shopping for a kid who has a bright future chasing plastic? Get 25% off on all ultimate-inspired kids items with the promo code: FUTURESTAR.
Disc Store: Saturday special! Get an Ugly Sweater long-sleeve jersey for 55% off plus a free facemask. And get an additional 5% off with the promo code: UltiworldBFCM.
Kikko Socks: Ultimate's first and favorite sock are now on sale for $8/pair (normally $12/pair) from now until Cyber Monday! Use code: blackfriday19.
Five Ultimate: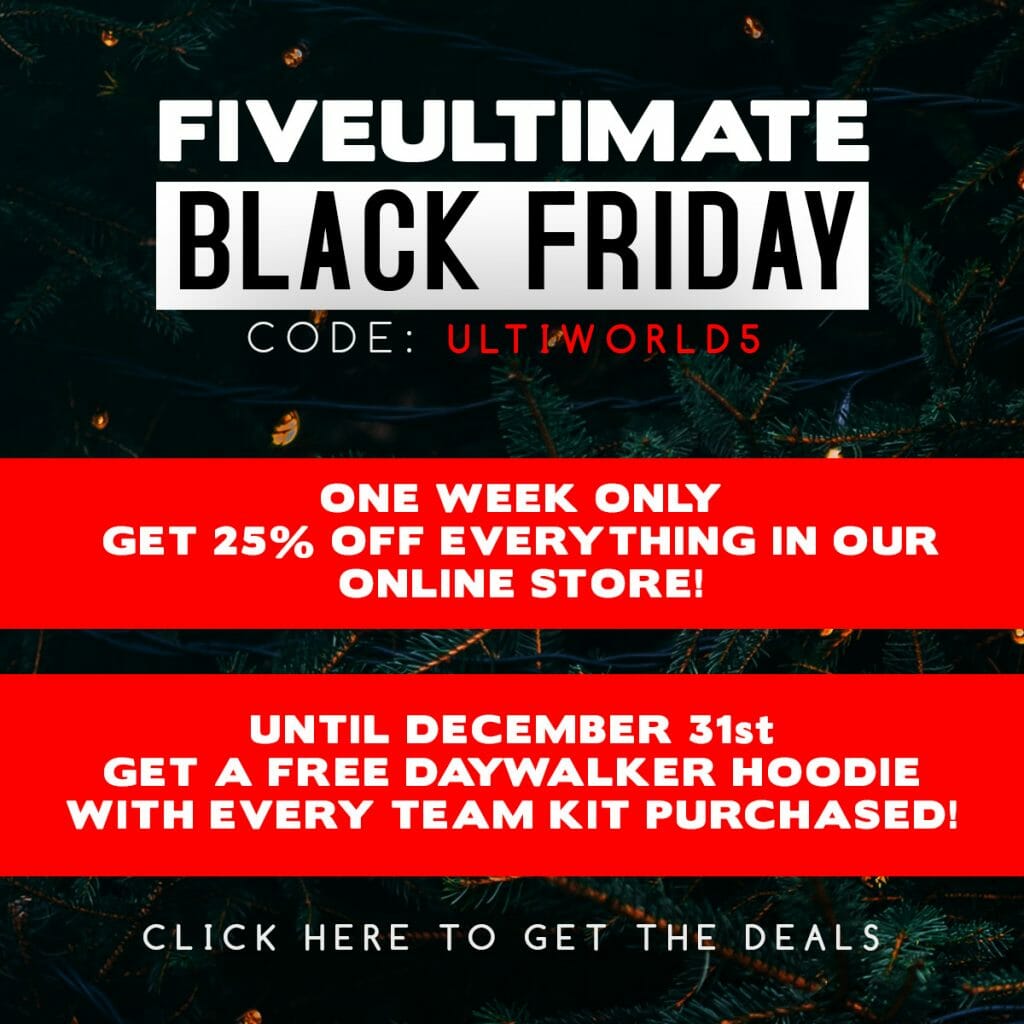 APPAREL
GLOVES
Friction Gloves: Get the best ultimate glove in the game! Grab a pair of Friction 3s for just $18.49, an amazing deal! Snappier & more accurate throws, better grip on catches, Frictions will improve your game! Use coupon code "UWFriction" at checkout to grab the deal.
Layout Gloves: The Official Gloves of Pro Ultimate are starting at only $14.99! Throw farther and catch every pass with Layout Gloves. Use code "UW" to save an additional 5%!
FITNESS
CLEATS
DISCS
BAGS
BOOKS
There are a lot of great ultimate books to check out. Here's a selection:
ELECTRONICS
GIFTS/GAMES