Ultimate news to start your week.
February 10, 2020 by in News with

0

comments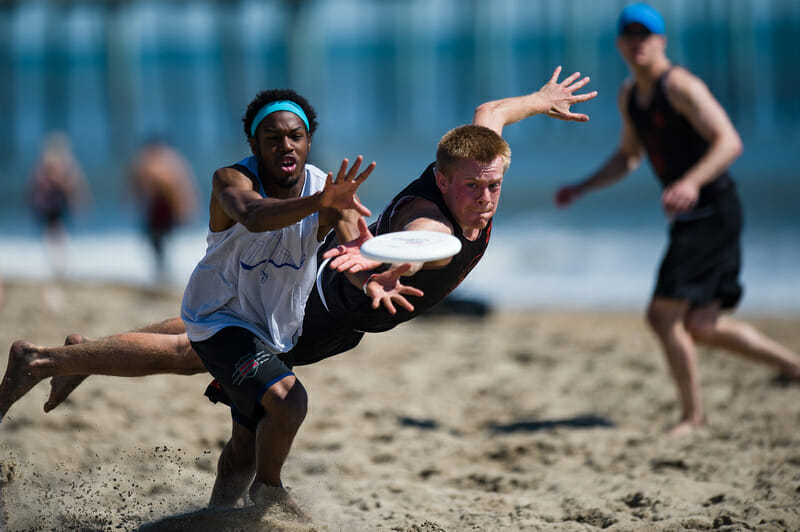 Welcome to Opening Pull, your weekly wrap-up of the previous week in ultimate. We've gathered the news you need to know and highlights you need to see, and we'll let you know what's coming up in the next week.
USAU Committees Offer Club Beach and Masters Updates
Following the release of updates for the upcoming club season from USA Ultimate's Competition Working Group meetings, the governing body has updates coming from other club environments.
For Beach competition, much of the discussion was about continuing to encourage healthy growth in playing opportunities. For example: "This year's guidelines also require teams to demonstrate their commitment to the Beach Championships earlier so teams on the waitlist can be notified of vacancies with more lead time." One of the biggest changes may be the addition of a Regional Beach Director for the state of Florida.
Growth was the focus of Masters division discussions, which has been the trend, but finding a way to enhance Masters Regionals was a priority. Like the younger club division, the roster limits went down, with the new cap at 28, and there was a discussion of expansion of Nationals. However, this expansion would extend the length of the event to four days and incorporate Grand Masters divisions.
College Season Quick Hits
North Carolina played host to Queen City Tune Up, one of the marquee events of the early season, particularly in the impressive women's division. Unfortunately, inclement weather forced a scrambled changing of schedules and field sites, which mostly caused chaos in the men's division. #1 Carleton took the win in the women's division, defeating #2 North Carolina in a highly anticipated matchup in the final. On the other side, #3 North Carolina won their second straight tournament, defeating #12 Georgia. There was some controversy on the men's side after the weather-affected format left undefeated UNC Wilmington out of the championship bracket on point differential.
Stanford Open was buffeted by intense winds, forcing teams to cope with adverse conditions. In both the men's division and women's division, UC Santa Cruz won the tournament. The women's division final was between favorite #23 UC Davis and UCSC. The men's division was decided by just a single goal, as UCSC topped Western Washington 8-7, without a break between the two teams. Both Santa Cruz clubs qualified for the field at Stanford Invite.
North Carolina College Teams Struck By Star Injuries
Recent news about top players on both #2 North Carolina Pleiades and #3 North Carolina Darkside will hurt both team's regular-season performance and title contention. Pleaides' star Anne Worth was considered the frontrunner to win Player of the Year, but a hand injury kept her out of QCTU competition, and between that injury and schedule conflicts, it's unclear how much we'll see the talented fifth year this season. Meanwhile, Darkside speedster Alex Davis suffered a knee ligament injury that will keep him out for the season. Many on our staff felt Davis was in line for a breakout season. Despite these challenges, both teams did quite well at QCTU and will remain in the thick of the championship conversation.
Social Media That Speaks For Itself
This post…well, it's something.
Greatness doesn't fade
It just changes pic.twitter.com/lyIHxQacV8

— AUDL (@theAUDL) February 7, 2020
Coming Up Next
Big weekend on the college season calendar as Florida Warm Up and Presidents' Day Invite act as a de facto closings to the early season. WUGC U.S. National Team tryouts were this past weekend, so expect more information to come about who stood out and conjecture about team selection. And it might just be  time to crown the plays of the year from 2019…