A detailed look at how the votes shook out in our annual college awards.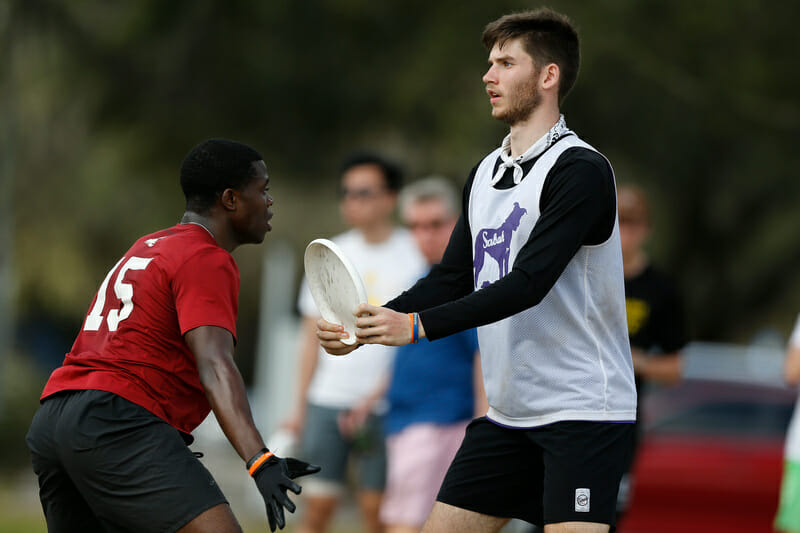 Ultiworld's 2020 College Awards are presented by Spin Ultimate; all opinions are those of the author(s). Find out how Spin can get you, and your team, looking your best this season.
Not that we've completed announcing our official 2020 Club Awards — though stay tuned for more unofficial awards talk with our annual superlatives and snubs articles — we wanted to pull the curtain back a little bit to give our subscribers a look at how all votes shook out for each award.
Each year, we invite all division reporters, staff writers, and editors to submit a ballot for each gender division. The exact process for tallying votes and naming recipients has evolved over time, and the truncated season made this year even more unique.
For each of the individual awards, we asked our contributors to submit a podium of first, second, and third place. When our totals were tallied, players got three points for a first place vote, two for a second place vote, and one point for a third place vote. While in the past, we named the three top vote-getters to the Player of the Year podium, all of whom were then ineligible for other individual awards, this year only the POTY winner was removed from the pool for other awards, leaving runners up eligible for additional honors.
For our All-American teams, each contributor submitted a ranked list of their top 21 players — three full teams in order to help differentiate around the margins — with a first place vote earning 21 points and descending from there. In the event of any ties, the first tiebreaker is the number of ballots a player appeared on and the second tiebreaker is who received the highest vote (ie, most first place votes). Where there was still a tie, the editors made the final decision.
Below are the full results of our 2020 D-I College Awards.
Women's
This year, we received seven ballots for our Women's division awards.
Women's D-I College 2020 Player of the Year Votes
| Player (Team) | 1st Place votes | 2nd Place votes | 3rd Place votes | Total |
| --- | --- | --- | --- | --- |
| Margo Urheim (Tufts) | 6 | 1 | 0 | 20 |
| Kaitlyn Weaver (UCSB) | 1 | 1 | 1 | 6 |
| Hallie Dunham (Stanford) | 0 | 2 | 1 | 5 |
| Nariah Sims (Carleton) | 0 | 2 | 1 | 5 |
| Claire Trop (Dartmouth) | 0 | 1 | 2 | 4 |
| Jasmine Childress (UCSB) | 0 | 0 | 1 | 1 |
| Bridget Mizener (North Carolina) | 0 | 0 | 1 | 1 |
Ultiworld's 2020 D-I College Awards Voting Breakdown is only available to Ultiworld Subscribers
Already have a subscription? Log in
Whether you visit Ultiworld for our reporting, our podcasts, or our video coverage, you can help us continue to provide high quality content with a subscription. By becoming a subscriber, not only do you receive benefits like exclusive articles and full article RSS feeds, you also help fund all of Ultiworld's coverage in general. We appreciate your support!