A busy week ahead.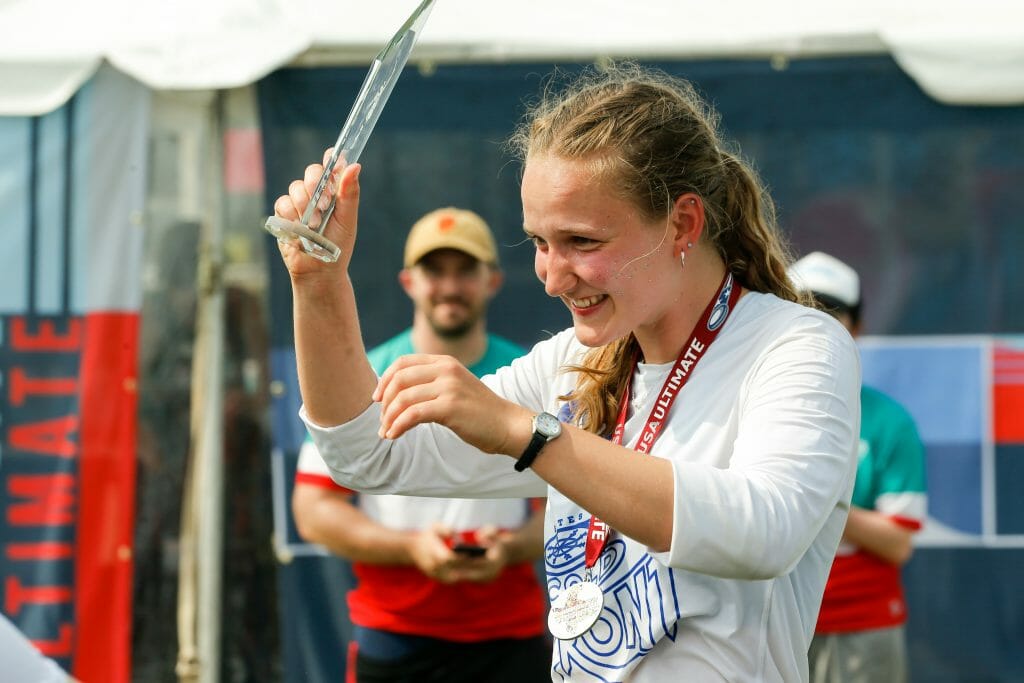 Welcome to Opening Pull, your weekly wrap-up of the previous week in ultimate. We've gathered the news you need to know and highlights you need to see, and we'll let you know what's coming up in the next week.
Live ultimate is on pause for the time being, without a clear end to the shutdown in sight, as the global community combats the spread of COVID-19. For more details, including a timeline, see The Latest on the Coronavirus Impact on Ultimate.
US Open, YCC, and Other USAU Events Canceled or Postponed
USA Ultimate announced last week that their full slate of Triple Crown Tour events in July — Pro Elite Challenge, Select Flight Invite East & West, and US Open — are canceled this year, while postponing both Masters Nationals and the Youth Club Championships. With no clear end in sight for the coronavirus shutdown, the organization has suspended TCT requirements, the 10-game minimum for rankings inclusion, and byes to Regionals for a potential club season. Masters Nationals and YCCs both could happen later this year if the right pieces fall into place.
USAU will provide another club season update by June 5th.
Donovan Award Show Reveals Winner Tonight
Typically, the Donovan Award — a peer-voted Division III college award like the Callahan, its D-I counterpart — is awarded at the D-III Championships. However, the audience might be expanded this year, as the recipients of the 2020 Donovan Award will be announced in a live show produced by Ultiworld. The finalists in each division will join D-III editors Michael Ball from the men's division and Sam Echevarria from the women's division for an award show.
The men's show airs at 8 PM Eastern and the women's goes live at 9 PM Eastern. Get to know the finalists, see who will win the prestigious award, and hear from them live!
Callahan Award Finalists
The finalists in the men's and women's divisions for the 2020 Callahan Award were announced last week.
Women's Division
Maddy Boyle (Oregon)
Cara Sieber (Ohio State)
Margo Urheim (Tufts)
Kaitlyn Weaver (UC Santa Barbara)
Anne Worth (North Carolina)
Men's Division
Jac Carreiro (Tufts)
Michael Ing (Pittsburgh)
Tannor Johnson (Massachusetts)
Elijah Long (orth Carolina)
Solomon Rueschemeyer-Bailey (Brown)
USA Ultimate has begun putting out a "Callahan Conversations" video series, with Evan Lepler interviewing the finalists one on one, like this one with Jac Carreiro. You can see all the videos on USA Ultimate's YouTube channel.
Premier Ultimate League Launching "The Virtual Season"
With no on-field season, the PUL is looking to keep fans engaged. To that end, they've devised "The Virtual Season", where representatives from teams will go head-to-head in a customized virtual card game that includes 'game show'-esque challenges.
How exactly is "TVS" played? Highlights, cards, one-on-one challenges and more! This video breaks it down in 90 seconds. Game 1 tonight @ 7pm EST! https://t.co/R2tqtSM8ap pic.twitter.com/sxxgl4r0yn

— Premier Ultimate League (@PremierUltimate) May 18, 2020