Live updates from around the sport.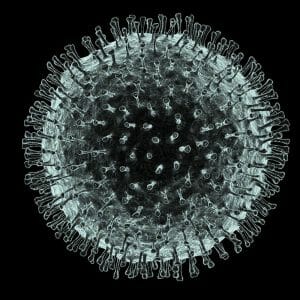 This article is being updated daily with the latest information about coronavirus-related impacts on ultimate tournaments, leagues, teams, and players. Contact [email protected] with additional news or information.
Major Headlines
Full Timeline
December 29
– WFDF is now set to make a decision about moving forward with WUGC on January 16th, pending financial commitment from teams.
December 7
– WFDF President Robert "Nob" Rauch is optimistic about the July WUGC and U24 events, given the progress on vaccines.
November 16
– The 2021 college season appears increasingly in doubt, given increasing COVID-19 cases, significant university travel restrictions, and limited club sports operations.
October 30
– The World Ultimate Championships are still scheduled to take place on their new dates in July 2021, according to WFDF. The organization will be making a decision about whether or not to move forward by the end of December.
September 28
– USA Ultimate sent a survey to college teams about their current school policies and their thoughts on the 2021 season.
August 25
– Ultimate Canada canceled all remaining championship events for 2020, including the 4-on-4 championships and University series. The organization also announced that it is cutting its staff by 80% due to a loss of revenue from the pandemic.
August 18
– USA Ultimate officially canceled all of the previously postponed 2020 championship events — the D-I and D-III College Championships, Beach Championships, Youth Club Championships, and Masters Championships.
August 11
– Two major college football conferences — the Big 10 and Pac-12 — have postponed the fall season.
– Penn and Princeton are the latest schools to roll back plans for in-person classes and announce all-remote learning for undergraduate students in the fall semester. For many schools, there won't even be the possibility of college ultimate during the fall, as no students will be on campus.
August 6
– The major fall college tournament Missouri Loves Company has been canceled for 2020.
July 10
– European ultimate may be coming back somewhat, but the xEUCF end-of-season tournament has been cancelled after promising early signals. Swiss Nationals has also been canceled amidst a growing COVID-19 caseload in the country.
July 9
– Ultimate Play Utah kicked off a summer recreational ultimate league for youth and adults in Provo. League organizer Bryce Merrill discussed the experience and lessons learned at the conclusion of the league in late August.
June 29
– Over the weekend, the Wildwood beach tournament canceled its 2020 event. Tournament organizers cited uncertainty about New Jersey outdoor event guidelines as the impetus for the cancellation. That the event — typically one of the world's biggest party ultimate tournaments — was trying to be held at all generated widespread criticism online.
June 25
– Citing concerns from both club players and their medical advisory group, USA Ultimate formally canceled the 2020 Club Series, ending the hope of even an abbreviated postseason. The governing body is working with local organizers to explore alternative playing opportunities in the fall as well as keeping open the possibility of a different type of event to be held at Surf Sports Park in San Diego in October.
June 23
– Just days after announcing a proposed bubble tournament plan, the AUDL fully canceled their 2020 season due to a lukewarm reaction from their players base and concerns over the spread of the coronavirus.
June 22
– USA Ultimate announced scaled pay cuts for all staff members and month-long furloughs for 60% of staff as payroll reduction measures due to the coronavirus pandemic's effect on revenues.
June 19
– The AUDL released a week-long "bubble" tournament plan that would replace a full 2020 season. The concept has been floated to teams and players for feedback. This appears to be the league's last attempt to develop a plan to hold competition this year.
June 17
– Ultiworld has new reporting about some local summer leagues and tournaments that are beginning to return to action as some states expand their reopening to allow for close contact team sports.
June 11
– USA Ultimate released return-to-play guidelines for players and organizers with detailed information about mitigating risk and deciding what modifications to make to competition depending on local regulations.
June 5
– USA Ultimate canceled the 2020 club regular season, including the Elite-Select Challenge and Pro Championships, but left the door open for a potential modified postseason Series. All 2019 results, invitations to TCT tournaments, and 2020 season requirements will roll over to 2021; any potential 2020 national competition will not impact the 2021 season.
May 29
– USA Ultimate announced forthcoming plans to provide return to play guidance that "will be based on the latest recommendations from the Centers for Disease Control and Prevention, as well as best practices developed by and shared among national sports organizations and sports-related focus groups." USA Ultimate is also set to announce further club season information by Friday, June 5th.
– Seattle Riot coach Andy Lovseth is tracking USAU club teams' season statuses in a Google Doc.
May 28
– WAFC, the DC-area disc organization, canceled summer leagues and withdrew its YCC bids for 2020.
May 26
– WFDF announced today that they are rescheduling the World Ultimate and Guts Championships for next summer — if enough teams want to go. Worlds Masters have also been rescheduled for next September. Junior Worlds, though, have been canceled. They will return in their normally scheduled 2022 timeslot.
– Ultimate Canada canceled the 2020 Canadian Ultimate Championships and suspended all competition through August 31st.
– The city of Jacksonville has approved pickup ultimate.
– More local leagues have canceled summer leagues, including LAOut and Indiana Ultimate Federation.
May 25
– The AUDL has established a format to return to competition with a plan to host the first games of the 2020 season in early July with a late August Championship Weekend.
May 22
– Local disc organizations are grappling with what to do with summer leagues and programs. Many groups, including DiscNY, St. Louis Ultimate Association, and all of the North Carolina organizations, have fully canceled summer leagues. Others, like DiscNW, BUDA, and PADA, have postponed leagues until possible later phases of reopening. There is also concern about a notable reduction in participation even if leagues do take place.
May 15
– USA Ultimate announced that all July Triple Crown Tour events, including the US Open, have been canceled. The Youth Club Championships and Masters Nationals have been indefinitely postponed. No games through the end of July will count towards the club regular season, and all TCT requirements have been waived along with the 10-game minimum for rankings inclusion.
May 14
– On Saturday, Utah is moving to the yellow "low risk" phase of reopening, which will permit close contact team sports if symptom checking takes place. Groups may be no larger than 50 people.
– Ohio just announced that "low contact or non contact" team sports will be able to resume on May 26th "if they meet safety protocols." It is not yet clear what sports are defined as "low contact" and whether the label would apply to ultimate.
– The New York City Parks Department announced today that athletic field permits have been canceled through August 31st. Summer leagues and NYC club ultimate practices are effectively suspended until at least that date.
May 12
– California State University, the country's biggest four-year college system, announced that in-person classes would be canceled for the fall semester. They are the first major American university to announce online-only classes for the fall. The Cal State system counts Cal Poly SLO and San Diego State among its 23 campuses. If many universities follow suit, it raises questions about whether a late fall College Championships would even be feasible.
May 5
– USA Ultimate has launched a membership drive, featuring discounted multi-year memberships: "As long as this uncertainty persists, the sustainability of USA Ultimate and all of the amazing programs and services we provide for our members and the greater ultimate community are being threatened. Like all small, 501(c)(3) nonprofit national governing bodies of amateur sport, membership dues are critical to our existence and success – the lifeblood that supports so much of what we do."
May 1
– The Philippines have canceled sporting events until December 2020.
April 29
– USA Ultimate announced that club regular season games played in June will not count towards the rankings and that teams are not required to commit to July and August TCT events by the originally scheduled May 1st deadline. More information about the upcoming club season will be released by May 15th.
– Masters Regionals events, planned to take place in June, are being postponed indefinitely. The Masters Championships, scheduled for mid-July, are still on the calendar; more information will be made available by May 15th.
April 24
– The PUL announced that the league's 2020 season has been formally canceled. Exhibition games remain a possibility in the summer or fall. The league also announced plans for various initiatives, including an Instagram Live weekly feature with players, an equity audit and strategic goals process, a livestreaming game show, and a new commentator training program.
April 17
– After weighing a number of different options, USA Ultimate extends college eligibility for an extra year for rostered players that were in the final year of their eligibility. They do not extend eligibility for anyone else.
– USA Ultimate is not extending its national suspension of competition past May 10th. "With separate states imposing vastly different stay-at-home orders ranging from mid-June to none at all, and varying health and safety recommendations, [USA Ultimate will] instead…work in conjunction with local event organizers to make decisions that are compliant with state and local ordinances and guidelines and facility policies."
April 14
– The PUL has officially canceled the 2020 season.
April 10
– The 2020 High School National Invite has been canceled.
– The AUDL circulated an internal memo yesterday that set out a potential plan for a June start to a shortened season that would conclude with a Championship Weekend in late August. League officials tell Ultiworld that great uncertainty remains and that the league will be evaluating the plan in early May. The league is also considering tournament-style formats if further restrictions are necessary.
April 9
– Sunbreak — formerly Potlatch and one of the biggest summer party tournaments — has been canceled for 2020.
– Dublin's Golden Cup, set for August 8-9 in Ireland, has been canceled. This is believed to be the first August tournament cancellation.
April 7
– USA Ultimate announced that nominations are open for the 2020 Callahan Award.
April 3
– USA Ultimate released some financial information about the effect of the coronavirus shutdown. The organization is not currently filling its vacant roles "contributing to an immediate 20% reduction in headquarters staff" and has sought multiple government-backed loans for small businesses. USAU faces a potential membership drop if programs do not occur as scheduled. The organization's no refund policy for memberships remains in effect. "The reality is that member dues are critical for supporting a wide variety of important services, programs and initiatives," reads the press release. "These include SafeSport and athlete safety programs; equity, diversity and inclusion initiatives; education and training programs for coaches, observers and organizers; rules development; youth and girls' outreach efforts; U.S. National Teams; media coverage and promotional activity; website and mobile app development and technology platform maintenance; organizing national-level and championship events across all competitive divisions; financial aid and equipment grants; and supporting ultimate at the grassroots level with significant funding to our state-based organizations and local affiliates."
– USA Ultimate has canceled the "international component" of the US Open. "USA Ultimate is currently evaluating whether to replace those international teams with domestic squads, or move forward with smaller fields." In 2019, 12 of the 36 club teams were from outside of North America.
April 2
– The World Games have been officially rescheduled to July 2022, one year later. WFDF may have more opportunity to reschedule the World Ultimate and Guts Championships that were set to be held this summer.
March 31
– The International World Games Association is considering a "possible change of dates to similar dates in 2022 or to slightly earlier dates in 2021" for next summer's World Games, which now conflict with the Olympics. The timing of the World Games may dictate WFDF's decisions about a rescheduled World Championships event to serve as a qualifier for the Games.
March 30
– The IOC has officially rescheduled the Tokyo Summer Olympics to begin on July 23, 2021. The new dates directly conflict with the 2021 World Games, which are scheduled to run from July 15-25, 2021. Insiders believe that the World Games will be rescheduled to accommodate the Olympics.
March 27
– USAU announced that the College Championships are being indefinitely postponed. A possible "fall option" is floated, but there are no specifics.
March 24
– WFDF announced this morning that WUGC, WJUC, and WMUC have all been cancelled or at minimum postponed. WFDF President Robert "Rauch" added in a Facebook video that a potential replacement for WUGC would be a "16 to 20 country mixed ultimate event" that could serve as a qualifier for the World Games.
– The IOC and Tokyo 2020 Organizing Committee released a joint statement postponing the Summer Olympics "beyond 2020 but not later than summer 2021."
– Windmill 2020, one of the largest tournaments in Europe, has been cancelled.
March 23
– Australia has also said they will not send a team to the 2020 Tokyo Olympics.
March 22
– The Canadian Olympic Committee has said that Canada will not send athletes to the 2020 Tokyo Olympic Games and is encouraging the IOC to postpone the Games.
– International Olympic Committee President Thomas Bach acknowledged in a letter to athletes that the IOC is now considering a postponement of the 2020 Tokyo Olympics. They plan to make a decision in the next four weeks. WFDF is expected to follow the IOC's lead when it comes to decisions about the 2020 World Championships.
March 21
– USA Track & Field joins USA Swimming in appealing to the USOPC to advocate for the IOC to postpone the Summer Olympics. Norway's and Brazil's Olympic Committees have also expressed that they want to see the event postponed.
March 20
– WFDF announced that WUGC and WJUC this summer are still set to proceed on schedule.
– USA Ultimate says that it is "improbable that [the D-III and D-I College Championships] will occur as planned." They "are currently discussing and exploring a variety of options to host a combined D-I and D-III championship event later in 2020."
– USA Swimming asked the US Olympic and Paralympic Committee to advocate for a one-year postponement of the 2020 Tokyo Summer Olympics.
March 18
– The head of the Spanish Olympic Committee has called for the Summer Olympics to be postponed, marking yet more pressure on the IOC to delay or cancel the Games. Athletes around the globe are unable to effectively train for their events due to increasing lockdowns due to the coronavirus. The World Flying Disc Federation is expected to closely follow the International Olympic Committee's decision-making around the Olympics as the organization prepares to host the World Ultimate and Guts Championships in July.
March 16
– USA Ultimate has suspended competition until May 10, which includes the cancellation of College Regionals and the indefinite postponement of the Beach Championships.
– The Trump Administration is now advising against holding gatherings of more than 10 people and discouraging traveling, going to bars, and eating at restaurants.
– The Western Ultimate League is now postponing its season. Earlier, they had postponed the first two weeks of the season.
– The High School National Invite is still scheduled for mid-June, but cancellation is possible. A decision will be made by April 15th.
March 15
– The CDC is now recommending that 50+ person events or gatherings be cancelled or postponed for at least eight weeks.
March 13
– USA Ultimate has started considering what might happen with College Regionals. Some tournaments have lost their planned host sites, including the Southwest and Southeast, due to coronavirus cancellations, and many others are tenuous at best. Currently, USA Ultimate's suspension of competition ends prior to the start of College Regionals on April 25.
– The NCAA has stated that they are likely to offer eligibility relief for spring collegiate athletes that are missing out on a postseason, which could foreshadow a similar decision by USA Ultimate.
– Easterns has been officially cancelled.
– Fools Fest has been officially cancelled.
– The German Disc Sports Association has barred competition, including National Team activities, until at least mid-April.
March 12
– The AUDL has suspended the start of their 2020 season and cancelled the All-Star Game. The league announced that they hope to still complete a full 12 game regular season and complete postseason.
– The Premier Ultimate League is suspending the 2020 season indefinitely. League commissioner Bonesaw Kepner told Ultiworld that the league will monitor the situation and hope to start competition if it is safe to do so.
– USA Ultimate has canceled all sanctioned events through April 20th, including the Conference Championships, and revoked its sanctioning of all tournaments and leagues. If College Regionals take place, it is likely that USAU would lean heavily on the rankings to determine which teams get bids to the tournaments. If Regionals are also canceled but Nationals can continue, the rankings may be used to advance teams directly to Nationals, but discussions are ongoing.
– The Western Ultimate League announced plans to postpone the start of the 2020 season by at least two weeks, rescheduling two weekends worth of March games into May. Their season is tentatively set to begin on April 4th.
– Colombia's TEP tournament has been cancelled. The Philippines' Boracay Open has been postponed indefinitely. Multiple French National tournaments this month have been cancelled.
– Following USA Ultimate's announcement, women's Centex has been officially cancelled.
– Wisconsin, where the D-I College Championships are scheduled to be held at the end of May, declared a state of emergency, and Department of Health Services Secretary Andrea Palm recommended canceling events with over 250 people.
– Numerous local disc organizations, including DiscNW, Triangle Ultimate, DiscNY, BUDA, BADA, PADA, and LAOUT, have announced game suspensions effective immediately.
– The National Hockey League announced an immediate suspension of games, the ATP men's tennis tour suspended play for six weeks, Major League Soccer suspended play for 30 days, and Major League Baseball suspended spring training and announced a delay of the start of the season by at least two weeks (the season was scheduled to begin on March 26; two weeks from that date is April 9th). The American Ultimate Disc League and Premier Ultimate League are both scheduled to start their season on Saturday, April 4th. Neither league has announced plans to postpone or cancel games as of today. [AUDL]
– March Madness, the NCAA college basketball tournaments, have been cancelled.
– Ohio, where the D-III College Championships are schedule to be held in mid-May, has banned mass gatherings of more than 100 people after declaring a state of emergency on March 9.
– The AUDL's DC Breeze announced a suspension of all full team activities until at least April 1. Their first game is scheduled for April 4.
March 11
– Dozens of colleges and universities cancelled in-person classes and announced travel restrictions that extend to club sports teams. Ultiworld received confirmation from many teams that their seasons are effectively over, given that many schools have blocked non-essential travel through May 31. Here is a crowdsourced document tracking college travel restrictions.
– Multiple major college tournament — including Northwest Challenge Tier I, Huck Finn, and Tally Classic — announced cancellations. USA Ultimate also announced further guidance about the impact on the college season.
– The European tournament Bologna Invite was cancelled.
– The National Basketball Association abruptly suspended its season after Utah Jazz player Rudy Gobert tested positive for coronavirus.
March 9
– Ohio, where the D-III College Championships are schedule to be held in mid-May, declared a state of emergency.
March 6
The US' first college tournament was cancelled (Northwest Challenge Tier 2/3).
March 5
Italy's major beach tournament Paganello was cancelled.
February 28
USA Ultimate and WFDF released their first statements about monitoring the impact of coronavirus just days after Japan's Dream Cup was cancelled.