National tournaments are still months away.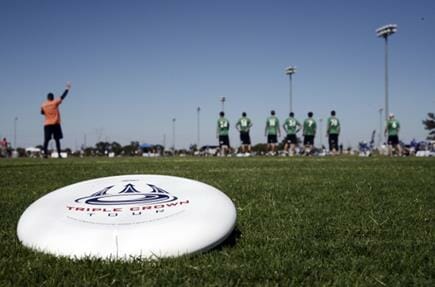 USA Ultimate announced today significant event cancellations and postponements through early August due to the ongoing coronavirus pandemic.
The following Triple Crown Tour events have been cancelled for 2020:
Pro-Elite Challenge (July 11-12)
Select Flight Invite West (July 11-12)
Select Flight Invite East (July 25-26)
US Open – ICC (July 31 – August 2)
Now, no games through the end of July will count towards the club regular season, and requirements for attending TCT events have been waived, as has the 10-game minimum for rankings inclusion.
There will be no byes to Regionals this year for 2019 Nationals qualifying teams.
"Other independently organized, USA Ultimate-sanctioned tournaments may still occur provided that they adhere to previously announced conditions, including written assurance from local organizers that any and all laws or guidelines intended to keep communities safe from the exposure to or spread of the coronavirus will be followed without exception and that permission has been granted by the appropriate authorities, if applicable," says USAU's press release.
YCC, Masters Nationals Postponed
The 2020 Youth Club Championships, which take place as part of the US Open, are being postponed indefinitely.
The Masters National Championships, originally scheduled for July 17-19, have also been postponed indefinitely.
USA Ultimate is hoping to reschedule both events for later in the year.
"While some places begin to relax stay-at-home restrictions and allow small group activities, there are many complexities involved when making the difficult decision to cancel or postpone events," wrote USA Ultimate. "In our case, the uncertainty of large-scale, nationwide travel, potentially complicated return-to-play protocols, and the significant advance notice required for teams to assemble and plan are just a few of the things we need to consider when making these decisions in consultation with our medical working group, local event organizers and volunteer working groups."
There will be another update on the club season by June 5th.