With hundreds of thousands of Euros at stake, where's the clarity?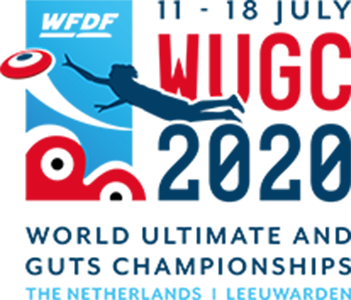 Late last month, the World Flying Disc Federation announced that they would postpone the quadrennial 2020 World Championships from this summer to July 2021 due to the global COVID-19 pandemic.
WFDF's Brian Gisel did an interview with the Deep Look podcast last week to share more details and answer questions about the proposed plans and policies in case of postponement or eventual cancellation of WUGC. WFDF is asking for countries to give an answer by June 15th about their interest in participating in WUGC 2021. If the event is either cancelled or rescheduled for next summer, there are a lot of sunk costs that are being absorbed by the federations and players who already paid team and player fees for the event. Given the amount of money involved and a relatively low amount of refundable money available, WFDF should give a detailed breakdown of those costs and the budget estimations they are using for next year.
Of course, running a tournament like WUGC is expensive. Additionally, the pandemic has created a very difficult situation for events of all kinds, one that no one could have anticipated. However, the national federations should be able to understand how this great sum of money has been handled thus far and the reasoning for the financial decisions going forward. The global ultimate community appreciates WFDF and the events they organize, but in cases like these, transparency is important to maintain trust. These are very large figures and WFDF anticipates increasing fees by €150 ($170) per player, which is significant for much of the ultimate playing world and especially hits lower income countries hard.
Brian Gisel stated in the podcast interview that the reason there are so many sunk costs is that many contracts were paid ahead of time. However, there has still been no effort to show the receipts. Are they contracts with the field sites? Contracts with sponsors and vendors? Are they salaries being paid to members of the TOC? Is WFDF keeping any of the money? We simply don't know based on the information given out. If I were on the board of a national federation (I am not), I wouldn't want to commit to the tournament next year until the numbers were laid out by WFDF. Let's look into what we do know so far.
It appears that there are two possible scenarios that come out of this:
The event is cancelled

Fewer than 85 teams can attend

The event moves forward

A minimum of 85 teams agree to attend
Player and team fees roll over to 2021
Players will have to pay an additional €150 (Estimated)
In both cases, the teams that do not attend will not have their team fees refunded but will get the 25-30% of their players fees back. This is in contrast to the cancelled World Juniors event, where the large majority of both the player and team fees will be refunded. Let's take a look at what those refunds really mean.
Two quick caveats:
Every number presented here gives WFDF the biggest benefit of the doubt, given their statement.
These numbers only talk about the part of the budget linked to team and player fees. An event like this has other income streams like sponsors, vendors, etc. that are not accounted for here.
At the time of postponement of WUGC 2020, there were 97 teams attending the tournament and the team fees were due along with the first 14 player fees.1 The team fee for WUGC 2020 was €1,250 ($1420) and the player fee was €315 ($360). This means that each team had paid WFDF and the Tournament Organizing Committee (TOC) €5,660 giving them a total budget of €549,020 ($623,310) from the 97 teams.
The maximum refund proposed is 25-30% of players fees and 0% of the team fees. Using the upper estimate for a refund from either a team deciding not to attend in 2021 or cancellation of the event sums up to €94.50 ($107) per player or a total of €128,331 ($145,685) across the 97 teams, which leaves €420,689 ($477,575) in sunk costs that cannot be refunded in either case. Where is this money? WFDF has said that the for-profit third-party organizing committee running the event had already committed many of the funds, but given the event's potential cancellation, why can less than 25% of the total funds be recovered, when many events around the world are issuing full refunds due to coronavirus?
WFDF said that they estimate around €150 extra per player will be needed if the event takes place next summer, pushing the player fee from €315 to €465, a 48% increase. WFDF says that they will be able to hold the event with a minimum of 85 teams committed. If we estimate an average team size of 20 players, this means that each team coming will have to pay an additional €3,000. That means that the tournament will require a lower-bound estimate of €255,000 additional capital. Given that WFDF says that many of the costs can be carried over to next year, this is quite the increase in budget. Obviously, some new costs will come up for next year, but a quarter of a million euros extra is an amount that needs some explanation. How did WFDF and the TOC arrive at this number?
None of this assumes malice on the part of WFDF or the event organizers. I am sure they are doing the best they can with an admittedly terrible situation and are doing everything possible to make this tournament as affordable as possible for the players. Still, governing bodies should be able to have a full financial picture before committing to attending the event in 2021. There is a lot of speculation around whether or not these sunk costs come from using a professional, external-of-ultimate TOC for the event or not. Gisel said on Deep Look that the majority of these sunk costs exist because more contracts were signed well in advance of the event, which makes sense given that the organizers are professionals. However, being transparent about exactly why players have to either lose 75% of their fees to back out or pay an additional 40% in fees to move forward will go a long way to maintaining trust between the players, national governing bodies, and WFDF.
Ultiworld seeks to publish a wide range of opinion columns. Find out more information on how to submit an essay.
---
Some teams may have paid their complete player fees but we will assume that teams only paid the minimum for these calculations ↩