Uncertainty about events, not criticism, could stop the annual beach tournament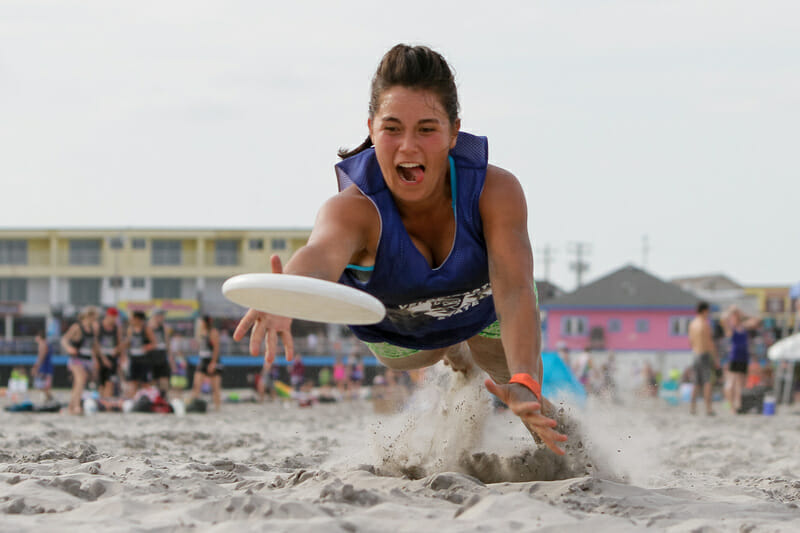 Over the weekend, the Wildwood Beach Ultimate Tournament — an annual 5,000+ person event held on the beaches of Wildwood, New Jersey — issued a status update about the tournament that is still scheduled for its usual spot on the calendar at the end of July.
"Current state guidelines for NJ are set at outdoor gatherings of 100 persons," the organizers wrote in a press release. "This would be the equivalent of a tournament for only 10 teams. We are awaiting the opening of NJ to the next phase, where public gatherings are expanded to 500 persons. We are hopeful that this happens soon, in which case we will cap the tournament at 50 teams."
Online, players from across the country decried the idea of holding the tournament, regardless of the local regulations, due to the risks of coronavirus transmission.
"Completely irresponsible and dangerous move on their part IMO," wrote one commenter on Reddit.
Backlash was swift on the tournament's social media posts as well.
Wildwood tournament organizer Len Dagit said that he's aware of the criticism but says he is committed to following the state's guidelines for whether or not an event can take place.
"Unless the protocols are in place and we have permission to do it, we won't have the tournament," he said.
Today, the state of New Jersey entered the second week of stage two reopening, which allows sports to resume no-contact practices. The plan outlined by the New Jersey Department of Health will allow for medium-risk sports like ultimate to begin contact practices and competitions on July 6th. An expansion of outdoor events is expected to move from 250 to "500 people on July 3 if the downward trends in the state's COVID-19 outbreak continues."
Given the uncertainty of the timeline, Dagit is pessimistic that Wildwood will be able to move forward. And viral videos of people partying on the Jersey shore prompted New Jersey governor Phil Murphy to say today that they will crack down on non-compliance.
"I can't have my people jumping through hoops, and the ambiguity is also a disservice to all the hotels and everything," he said. "The Bolero, especially, is our headquarters. They're holding rooms for us that they could be opening up reservations for."
Dagit and the tournament organizing committee will be meeting on Thursday to decide their next steps, but Dagit said he hopes to make a call by June 27th about whether or not to proceed.
Even if it goes forward, "it wouldn't be a regular Wildwood." The tournament would be capped at 50 teams, instead of its usual 400-500 team capacity. There wouldn't be the traditional beer garden — "it turns out to be more of a mosh pit," said Dagit — and the Bolero dance party would have to wait to return in 2021.
Right now, only around 30 teams have signed up to play this year.
Dagit said that the organizers have spoken to epidemiologists and consulted USA Ultimate's return-to-play guidelines and plan to have hand washing stations, sanitizing wipes, and other safety measures in place. "We would expect our participants to be mindful of contact and avoid it more than, say, a normal ultimate game," he said.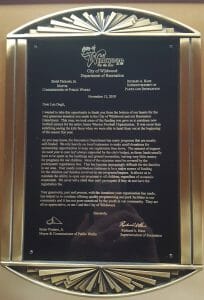 Right now, though, they are more focused on whether or not they can even have a tournament. The city of Wildwood has events of its own scheduled for July that have yet to be canceled, and the city — which receives tens of thousands of dollars in donations to its children and recreational centers from the American Beach Ultimate Association, the non-profit that operates Wildwood — has worked closely with the tournament to try to make it happen.
"We're a not-for-profit company," said Dagit, "and after 27 years, many of our charities rely on our funding. And although we have a rainy day fund, we won't be able to donate nearly as much this year."
"This has a devastating effect on the city of Wildwood," he said.
Dagit said that, in the event of a cancellation, they may try to hold a GoFundMe fundraising campaign to raise money for the city and charitable donations.
If there is not more clear guidance from the governor's office soon about the move to allow groups of up to 500 people, it is unlikely the tournament will move forward. Even then, he knows many players won't want to come.
"We don't want anybody that has reservations to actually participate," he said. "We're not trying to encourage you to attend Wildwood if you don't want to. But there are plenty of people that are dying to start playing ultimate again. And I know there are outdoor sports that are happening at various levels. And if ultimate can proceed, great. If it can't, then we're not going to have it."