Which player would you most want leading your team?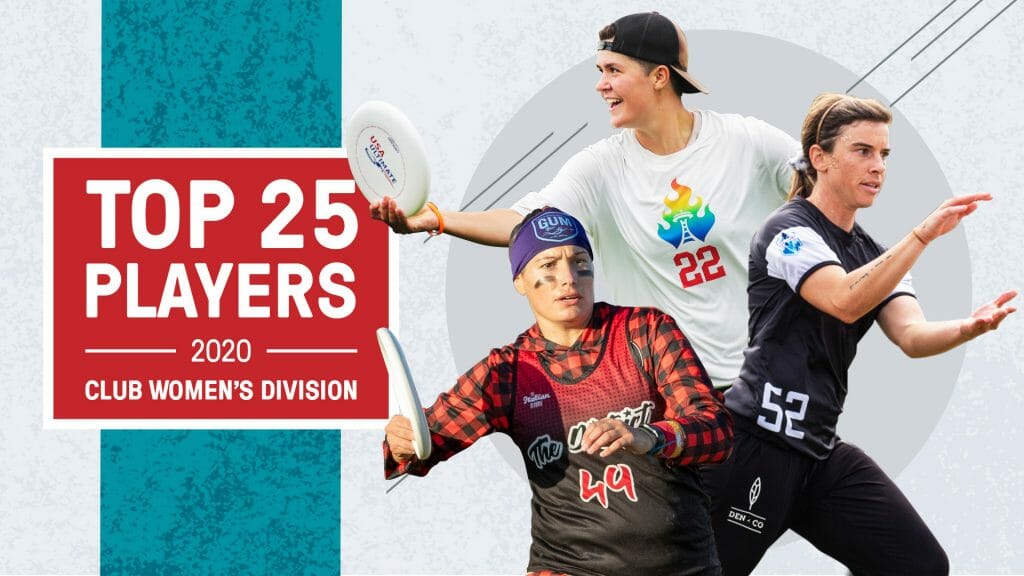 There's no shortage of talent in the USA Ultimate Club Women's Division. We look a lot at team success, and often see familiar names and faces in those discussions. But who are the best individual players? Who brings the most value to winning a championship? Figuring out which stars shine the brightest is more art than science, but perhaps there's democratic power in numbers.
So who are the best players in the division right now? To try to clear away as much of the white noise created by circumstance as possible and get to the heart of each individual's value and contribution, we asked a diverse group of eight members of our coverage team, as well as an anonymous group of elite players, to weigh in on the following prompt:
If you were starting a club team today, and the season was to proceed as if there were no coronavirus pandemic, with the singular goal of winning a theoretical Club Championship this October, how would you rank the players within the division? You aren't building a team of all of your selections, so don't worry about how the players complement each other. Consider each pick the first pick of a team, drafting in order, only you can't pick the players you've already ranked above. All players who were on a 2019 USA Ultimate Club Women's Division roster of a team that reached Regionals are eligible to be drafted. All players are to be considered healthy to start the season.
Ultiworld staff and contributors each ranked our top 25 players. In addition, we collected top 25 ballots from seven elite players. The #1 player on a ballot was given 25 points, #2 was given 24 points, and so on. Elite players had their rankings combined into a single composite Players' ballot. That ballot was then entered in with the staff ballots to create the final rankings.
We've already posted our top 10 and the discussion around it.
Here's our final rankings, including the full ballots:
Top 25 Players 2020: Club Women's Division (Part 2: #11-25) is only available to Ultiworld Subscribers
Already have a subscription? Log in
Whether you visit Ultiworld for our reporting, our podcasts, or our video coverage, you can help us continue to provide high quality content with a subscription. By becoming a subscriber, not only do you receive benefits like exclusive articles and full article RSS feeds, you also help fund all of Ultiworld's coverage in general. We appreciate your support!