The best deals for ultimate players!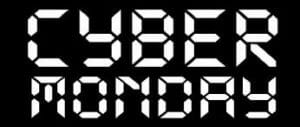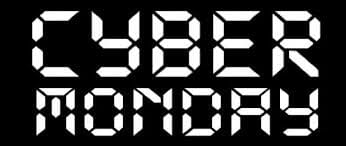 Cyber Monday offers up many of the best online deals of the year and a great chance to get some holiday shopping done. There are plenty of great deals on ultimate gear, accessories, and other assorted items throughout the day. Below is a list of deals — including lots of Ultiworld reader exclusives! We will be updating this list as new deals emerge, so be sure to check back.
Know of a deal worth adding to the list? Email editor@ultiworld.com.
Disclosure: We have affiliate marketing deals with some of the merchants below. When you buy certain products via Ultiworld, we receive financial compensation. However, we will always post the best deals we can find, even if we don't earn commissions on those sales!
ULTIWORLD SUBSCRIPTION
Save 15% on your first month or first year of an Ultiworld subscription with code BF2020. A once-a-year deal! Ends today!
ULTIMATE-SPECIFIC APPAREL
Spin Ultimate: Get 30% off everything storewide and receive Free Shipping for all orders within the U.S. Use promo code: ULTIWORLD30. Plus if you spend $50, receive a free dual-layer mask.
VII Apparel Co.: They're celebrating the holidays with multiple offers: $7 Mystery Jerseys, Mystery Neckies – 3 Pack for only $10 (while they last!), and Buy One Get One FREE Neckies. Get $15 off orders of $50 or more with promo code: ULTIWORLD.
Kikko Socks: You can get Kikko socks and hoodies are their lowest prices ever. Get 35% off socks and 15% off hoodies.
Five Ultimate:

APPAREL
GLOVES
FITNESS
CLEATS
DISCS
BAGS
Greatest Bag: Billed as "the #1 bag designed by and for ultimate players," you can get 20% off your Greatest Bag order with the promo code UW20
Hucket: If you're looking for a different way to carry your gear, check out Hucket Bucket. They're available at a significantly reduced price. Get an additional 10% off with the promo code HOLIDAYHUCKET.
BOOKS
There are a lot of great ultimate books to check out. Here's a selection:
ELECTRONICS
Jabra's Elite 75 headphones are consistently the top-rated in the bluetooth headphones category. You can get the Elite 75t's for $139.99 (normally $179.99) and the Elite Active 75t's — better for running and sports — for $149.99 (normally $199.99).
Apple Airpods Pro are available for $169.00, a great choice for iPhone and Mac users.
GIFTS/GAMES
---
Only men's sizes 8-11 are available and all sales are final. ↩