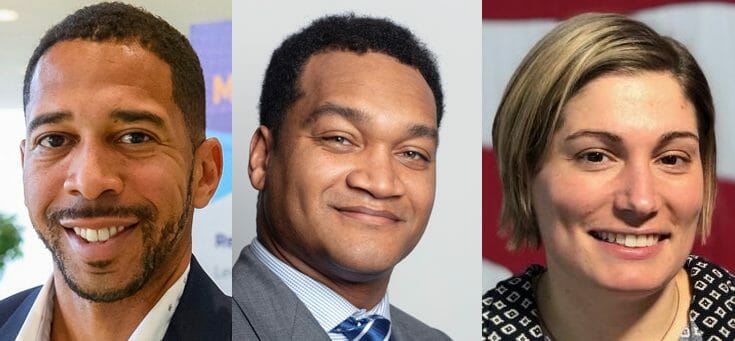 Isaiah "Izzy" Bryant, Ernest Toney, and Robyn Fennig were elected to the USA Ultimate Board of Directors and will serve three-year terms from 2021-2023.
Bryant and Toney won closely contested seats in the At-Large election, garnering 346 and 342 votes, respectively. Former Board member DeAnna Ball finished in third place with 318 votes. Fennig, the current USAU Board President, ran unopposed for the Elite Athlete seat.
Both Bryant, an organizer in New York, and Toney, a former USAU employee, wrote in candidate essays on Ultiworld about doing more to support the growth of ultimate in diverse communities. Fennig emphasized the importance of voting for strong at-large candidates.
USA Ultimate published the full results of the board election, listed below.
At-Large Results
Isaiah Bryant – 346
Ernest Toney – 342
DeAnna Ball – 318
Henry Thorne – 199
Matt Bishop – 38
Paul Sandoval – 35
Elite Athlete Results
Robyn Fennig – 143