The Austin scene stalwart was set to become Head Observer for the PUL's Central Division in 2020. Then the COVID-19 pandemic came home.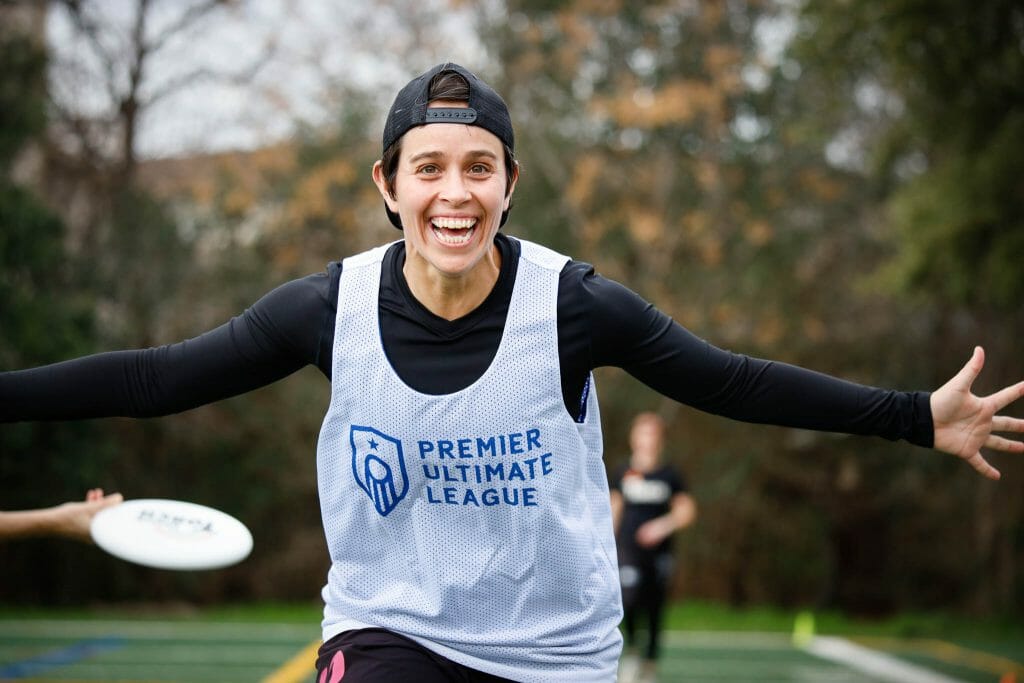 In the glory days of early 2020, Amy Kendziorski had plans for a year unlike the last. Having coached the Austin Torch to two winning seasons — first as an independent semi-pro team, then as a member of the new Premier Ultimate League — Kendziorski was poised to become one of the PUL's two Head Observers, overseeing training, booking, and management for observers across the Central Division. It would be a major role in an area of the sport where men have tended to predominate. Then everything disintegrated as almost all organized ultimate was canceled amid the coronavirus pandemic — and Kendziorski herself contracted COVID-19 over the summer.
But if you've played ultimate in Austin at the club level, especially on the women's side, chances are high that you've met her in any number of settings, from playing and captaining to coaching, observing, and refereeing across leagues and divisions. Throughout a long career, Kendziorski (or just "Amy K.") has been a fixture in the community here since falling for the sport at the University of Texas in the mid-2000s. I caught up with her late last year to talk about her life in ultimate, her path to observing, her unusual and cautionary experience with COVID-19, and her perspective on the future of the sport after the pandemic.
COVID-19 Can't Red-Card Amy Kendziorski is only available to Ultiworld Subscribers
Already have a subscription? Log in
Whether you visit Ultiworld for our reporting, our podcasts, or our video coverage, you can help us continue to provide high quality content with a subscription. By becoming a subscriber, not only do you receive benefits like exclusive articles and full article RSS feeds, you also help fund all of Ultiworld's coverage in general. We appreciate your support!