Film study is not what you think it is.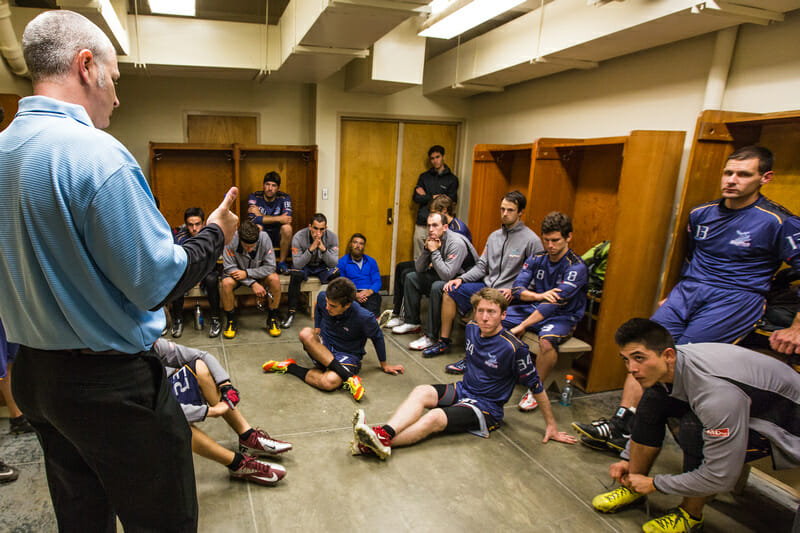 Bring It In is a new coaching-focused column by Keith Raynor.
Sadly, I haven't seen my players in person since Thursday, March 12th, 2020. That was over 10 months ago. It's hard to call what little contact we've had since a "season," as emails, texts, phone calls, and a few Zoom meetings hardly feel substantial like a full fall preseason and early spring typically does. We were fortunate to have a practice that we knew might be our last, which allowed us to do some debriefing and have some closure. Not every team was. We have been unable to have in-person meetings, let alone practice, since then.
What's going on with ultimate coaches isn't exactly a front-of-mind conversation in a dire environment, but from what I see, some teams are practicing, some are having virtual practices and meetings, some are doing some combination therein, and others are disconnected. It's a tough scene. For those of us using virtual components, game film is a crucial ingredient, if not potentially the main dish, of what we can serve to our patrons given these constraints.
Bring It In: Turning Footage Into Teaching is only available to Ultiworld Subscribers
Already have a subscription? Log in
Whether you visit Ultiworld for our reporting, our podcasts, or our video coverage, you can help us continue to provide high quality content with a subscription. By becoming a subscriber, not only do you receive benefits like exclusive articles and full article RSS feeds, you also help fund all of Ultiworld's coverage in general. We appreciate your support!