Examining the lowest hanging fruit in terms of potential new measures for evaluating defensive impact.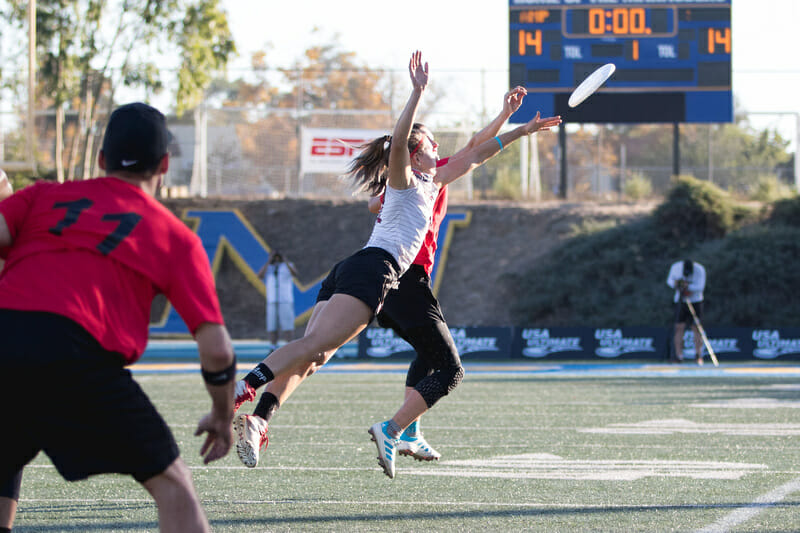 With ultimate still on its pandemic-induced hiatus, our new "Stall 9" column is an opportunity for Ultiworld staff members to share random opinions or reflections on what they're thinking about or miss most from the sport. Just as is the case when the stall count reaches 9, anything goes.
There's a question that's been bugging me for my entire Ultiworld writing career: how do we quantify the impact of an individual defender?
Blocks are the only counting stat that we currently have for individuals, and that tends to dominate our thinking when it comes down to selecting our Defensive Player of the Year. Look through any of our writeups about standout defenders, and everyone resorts to talking about blocks, and then some amorphous discussion around the "eye test" for a player's overall impact on the mark or downfield. I'm as guilty of this as anyone. And I'm sure there are plenty of my fellow writers who go through the same process of rummaging through Score Reporter, grousing about semi-accurate block stats to fill in gaps about games we didn't get to watch in person that I do.
So how do we get better?
Stall 9: Valuing Defense Beyond Blocks is only available to Ultiworld Subscribers
Already have a subscription? Log in
Whether you visit Ultiworld for our reporting, our podcasts, or our video coverage, you can help us continue to provide high quality content with a subscription. By becoming a subscriber, not only do you receive benefits like exclusive articles and full article RSS feeds, you also help fund all of Ultiworld's coverage in general. We appreciate your support!