Lack of communication since league's year-end fundraiser drove questions on social media about 2021 plans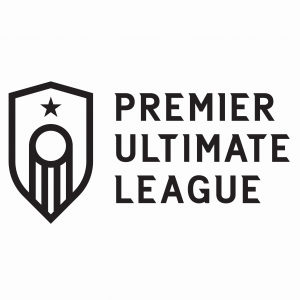 After going more than two months without releasing any official communications, the Premier Ultimate League reentered the public conversation after increasing questions about its return-to-play plan and use of donated funds culminated in an online conflict in which the league's co-founder and former president posted a racist tweet.
Ultiworld spoke with current PUL Board and Executive Committee member Janel Venzant this week about a number of topics, including the league's plan for competition in 2021, staffing and financial transparency, and the promised response to Medellín Revolution's tournament in Colombia.
Summary of Recent League Communications
In its first official update of 2021, the PUL announced that its Board of Directors had been officially restructured, moving from two team representatives to one, adding seven at-large representatives, and increasing BIPOC representation in its leadership. The update confirmed that the founding Executive Committee of Maddy Frey, Angela Lin, Colleen Wright, Nichole Kwee, and Bonesaw Kepner did not return after concluding their terms at the end of 2020, and announced the election of an interim Executive Committee to serve for at least the first six months of the year. The current committee is comprised by Janel Venzant and Malika Smoot as at-large representatives, as well as Mariana Rodriguez, Maddie Purcell, and Anna Hagstrom as team representatives.
Additionally, the league's paid staff positions — including equity manager Julia Johnson, commissioner Kepner, and development associate Hannah Leathers — were eliminated at the end of 2020; the organization is currently determining what its staffing needs will be in 2021, and the commissioner role has not been filled. The Executive Committee members as well as the board members of the PUL's new parent non-profit, the PUL Foundation, are being paid for their work.
"The PULF is still in its starting phases on internal structure, programming, and external communication," said the PULF Board in a statement to Ultiworld. "We are an organization almost entirely led by BIPOC women, and we are compensating our officers for their labor as we get the foundation up and running. We will reach out to the community with updates in the near future."
These developments follow a period of major organizational restructure for the league during the previous year. A letter released to stakeholders in June 2020 detailed the PUL's commitment to re-centering their mission around anti-racism and activism; the letter listed nine objectives for the league, including fundraising for Black-led organizations, creating new leadership positions for BIPOC, prioritizing paying Board members of color, and using league social media accounts to amplify BIPOC voices. An August update announced the league's partnership with the nINA Collective, an equity-focused consulting group that would assist the PUL in its restructuring process and is still working with the league today.
In December 2020, the PUL launched a fundraiser called "#ThisLeague" with a goal of raising $60,000 to "allow our sustainability in 2021, and to support our work in racial equity and anti-oppression in ultimate and at the professional sports level."
Many supporters of the PUL took to social media to promote the fundraiser and encourage people to donate to #ThisLeague, making a grassroots, community-driven push to garner donations via DIY efforts including Twitch streams, art commissions, Zoom events, and pledging dollars for likes. By the last day of the fundraiser, December 31, the league had surpassed their goal with a total of $60,712 raised with hours to spare.
But prior to the update on March 9, the absence of information from the league on their plans for 2021 raised questions about how that money would be spent.
"In the near term, the PUL has some heavy lifting if we are to continue in, and expand on, our commitment to healthy and sustainable growth," said Venzant in a statement. "To that end, the PUL is continuing its work to become an anti-racist organization, ensure that we create a return to play plan that prioritizes equity and safety for players and fans, increase fan engagement, seek stable and reliable income sources, and think outside of the box to enable the longterm success of the organization. The goals we've set are lofty and will take more than six months to achieve, but I am confident that the incoming board will continue the PUL's trend toward progress."
Additionally, Venzant told Ultiworld that the league would be releasing a more complete update on the total amount of money raised, including matching donations, and the usage of the funds in the coming weeks.
Questions on Social Media
In the first two months of 2020 — and in the absence of updates from the league since its December fundraiser — some members of the online ultimate community began to raise questions about the PUL's lack of communication about a potential 2021 season, as well as its silence on social media channels. After scattered comments from various users on Twitter and Reddit, things came to a head over the weekend when Delrico Johnson, a club and American Ultimate Disc League player and activist in the ultimate community, tweeted at the PUL, looking for an update on several aspects of their operation.
Johnson commented on the league's lack of communication thus far in 2021, including during February's Black History Month. He also noted that the league had two very successful fundraisers in 2020, the sponsor-a-player jersey team campaign and #ThisLeague campaign1 and questioned how the money was being used, saying they were not being forthcoming with their expenditures in the new year.
With the AUDL's recent announcement of their return-to-play plan and no similar announcement from the PUL, he said it felt like "it's 2015 all over with the AUDL fielding its league and women stuck to fend for themselves."
Johnson's tweets were met with significant positive engagement, including likes, retweets, and supportive comments from many in the ultimate community who had backed the PUL or the #ThisLeague campaign. Though he only tagged the @PremierUltimate account directly, his tweet drew responses from current and former board members in replies and threads of their own.
In a thread on her personal account, Leah Tsinajinnie — who currently sits on the PUL Foundation Board — expressed frustration with the idea that the PUL and PULF should show "IMMEDIATE outcomes in 4-5 months," emphasizing the organization's focus on long-term structural work over short-term "performative actions" that are more visible to backers. Johnson responded and a back-and-forth followed across several threads in which Tsinajinnie questioned Johnson's intent, perceiving his tweets as a "gotcha" attack in bad faith, with Johnson insisting his only agenda was to get answers to his questions.
As Johnson and Tsinajinnie's conversation continued, Maddy Frey — co-founder and former President of the PUL — joined in to support Tsinajinnie, asserting that Johnson's claims were unfounded and he had not "done his homework." Frey then quote-tweeted Tsinajinnie's tweet about the majority-white ultimate community enjoying the drama of the exchange, saying, "AMEN. [Delrico], it's a looooootta white people liking your tweets. Is that who you are accountable to? Is that who you are speaking on behalf of?"
The tweet was swiftly condemned. Frey, who later locked her Twitter account and deleted the tweet, soon apologized: "After a crash course in Uncle Tomming (thank you [Anraya Palmer]) I see I just did that to [Johnson] — accusing him of speaking for white people when he is obviously speaking for himself. I'm really sorry."
On March 9, the PUL put out a statement on Twitter condemning Frey's tweet:
Frey and the PUL both declined to comment further about the incident to Ultiworld.
Revolution Tournament Response
Fueling some of the questions about updates from the league was a controversy that arose during the league's fundraiser: Medellín Revolution's organization of and participation in an ultimate tournament that at times lacked COVID-19 safety regulations.
In late December, the PUL tweeted: "We recognize the discussion around Revolution's return-to-play. We're in conversation [with] their leadership & will address next steps publicly as soon as possible. We ask for patience as we center our relationship [with] their leaders & work to seek accountability together."
Since that tweet, the PUL has not made public comments about how they addressed the situation with Revolution.
Venzant said that dealing with the Revolution situation was complicated since "it is an international team playing in a pandemic that is a club team but also a pro team."2 As a result, the PUL has decided that there needs to be a clear delineation between Revolution's operations as an independent club team and its operations as a member of a semi-professional league. That means different names and branding, and establishing the same rules for any future club teams that may want to go pro.
Today on Instagram, Revolution posted about how they will distinguish between pro and club:
View this post on Instagram
In addition, the PUL asked Revolution to follow-up with all participants in the tournament to ensure that no COVID-19 transmission had occurred at the tournament. No cases were linked to the event.
Venzant said that although the PUL received some direct feedback from people that there should be repercussions for the team, the league believes in using a "transformative, non-punitive, forward-looking response."
Return to Play Plan
The PUL is currently working on establishing a return-to-play plan with hopes of having some on-field action in 2021. Venzant said that the league has nearly finished surveying players about their thoughts on taking the field.
"The priority focus for everything that the PUL does is going to be from an equity center," she said, adding, "We want to make sure that we're not leaving anyone behind, given that there are racial and class undertones to the pandemic effects and response."
The league is not expecting to be on the field before July 1st; Venzant did not offer additional updates about the potential structure of a season. A return-to-play committee is expected to present options to the Board this week.
---
The sponsored jersey campaign, a partnership with VC Ultimate, funds local teams; the #ThisLeague campaign supported the PUL and PULF. ↩

Revolution has been a club since 2004 and joined the PUL in its inaugural season. ↩