Which players had the best weekend?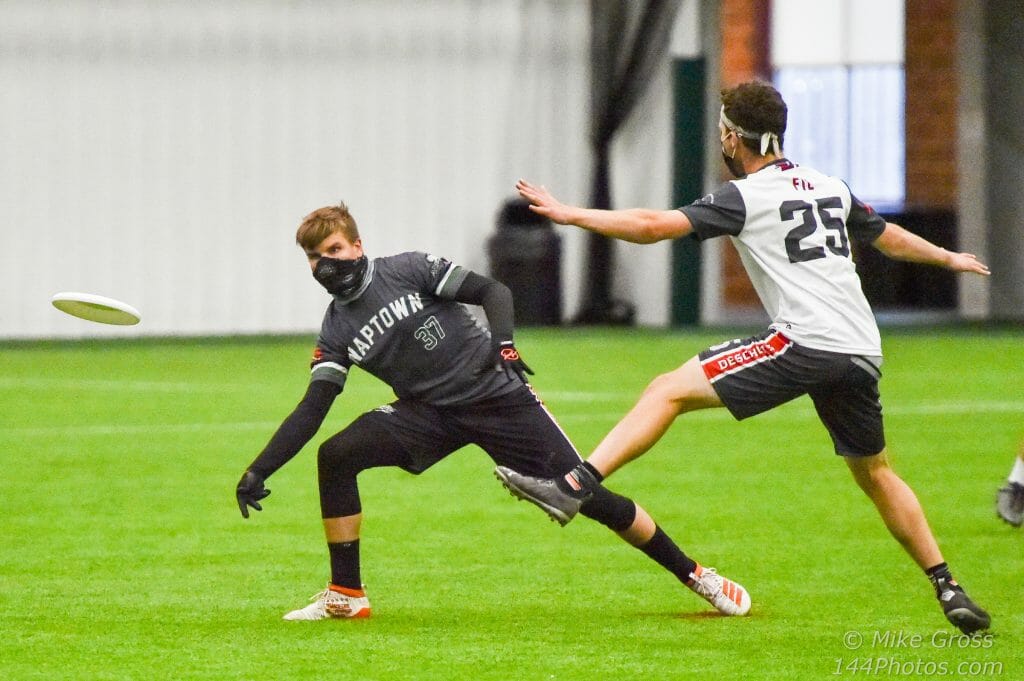 It's finally arrived! Of course, I'm talking about the AUDL's league-wide yardage data, for which some of us have been waiting a long time, far longer than the mere resumption of post-pandemic life. I will put in another plea for the AUDL to also produce player possession data so that we might calculate EDGE-per-possession rates, but it's extremely satisfying to finally look at AUDL stats that take a fuller measure of a player's contributions on the field.
Below, we've got a list of EDGE scores for all active players this weekend. A quick discussion will highlight two key characteristics of EDGE: yardage incorporation and self-adjusting turnover value based on scarcity.
For recognizing the value of yardage data, it's best to focus on EDGE-O, and compare EDGE-O to an "Offense +/- "assessment consisting of just scores and turns (but not including blocks). Take a look at Philadelphia's Sean Mott. His AST/GLS/TRN line of 4/1/2 results in an Offense +/- of 3, which was merely tied for 55th this week. But Mott also generated 658 total yards, the 7th highest yardage total of the weekend. EDGE-O reflects that production, giving him a top 15 score of 3.81.
We see an even larger effect with Raleigh's Sol Yanuck, where a reliance on scoring has completely misrepresented his overall offensive contributions. Yanuck had 528 total yards (14th highest), but just 1 assist. Combined with 2 turns, his Offensive +/- of -1 would be considered bottom 25 percent. EDGE-O flips the script: his score of 2.25 is in the top 15 percent.
Incorporating yardage helps players up and down the line, and those who have at any point felt dismay (and then guilt about feeling dismay) at having their huck get caught not in the end zone but on the one-yard line, leading to a goal two passes later and therefore becoming invisible on their stat line, can now feel fully unconflicted.
Better Box Score Metrics: EDGE Stats for AUDL Week 1 is only available to Ultiworld Subscribers
Already have a subscription? Log in
Whether you visit Ultiworld for our reporting, our podcasts, or our video coverage, you can help us continue to provide high quality content with a subscription. By becoming a subscriber, not only do you receive benefits like exclusive articles and full article RSS feeds, you also help fund all of Ultiworld's coverage in general. We appreciate your support!