The sport's back.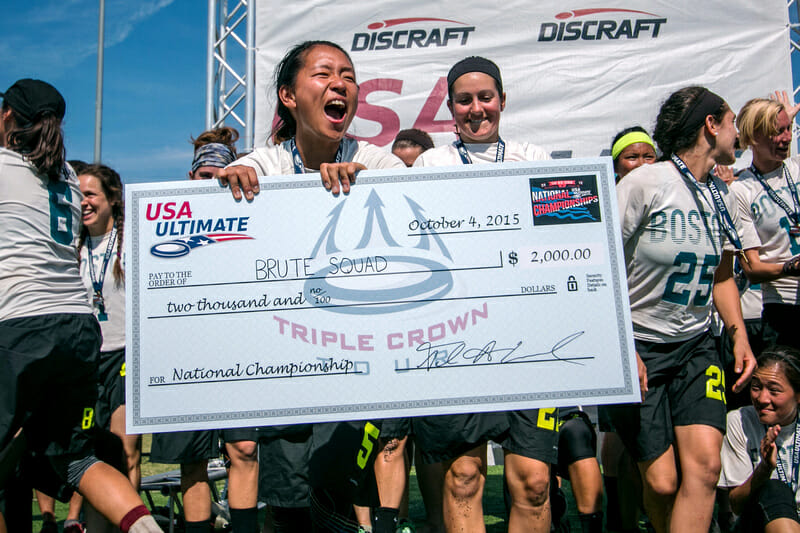 The Mailbag is now for subscribers only. That's going to do a few things: it will keep me committed to writing it every week. It will reward subscribers with a weekly column they can count on. And it will allow us to offer a free one-month Mini subscription for the best email or comment we get and publish in the Mailbag. If you're already a subscriber, you get a free extra month (or a discount). If you're not, you can come in and check out the benefits.
You can email me anytime at [email protected] with questions, comments, ideas — whatever you've got.
Q: Since cash prizes are in the news: what's it worth to USAU or ultimate teams to award this kind of money at supposedly major TCT events? Split across rosters (and especially weighed against how much it costs to be an elite travel team) it's just not that much money, and would have to be a LOT more money to feel like a genuine incentive in its own right. Is there value to either side here to having at least a small cash honorarium for winners, or is that money better spent on, I don't know, some cool $3000 field site amenity at Nationals?

– Mags C.
Mailbag: TCT Cash Prizes, Advanced Analytics is only available to Ultiworld Subscribers
Already have a subscription? Log in
Whether you visit Ultiworld for our reporting, our podcasts, or our video coverage, you can help us continue to provide high quality content with a subscription. By becoming a subscriber, not only do you receive benefits like exclusive articles and full article RSS feeds, you also help fund all of Ultiworld's coverage in general. We appreciate your support!