Revisiting some lessons from the sideline as I embark on the journey of fatherhood.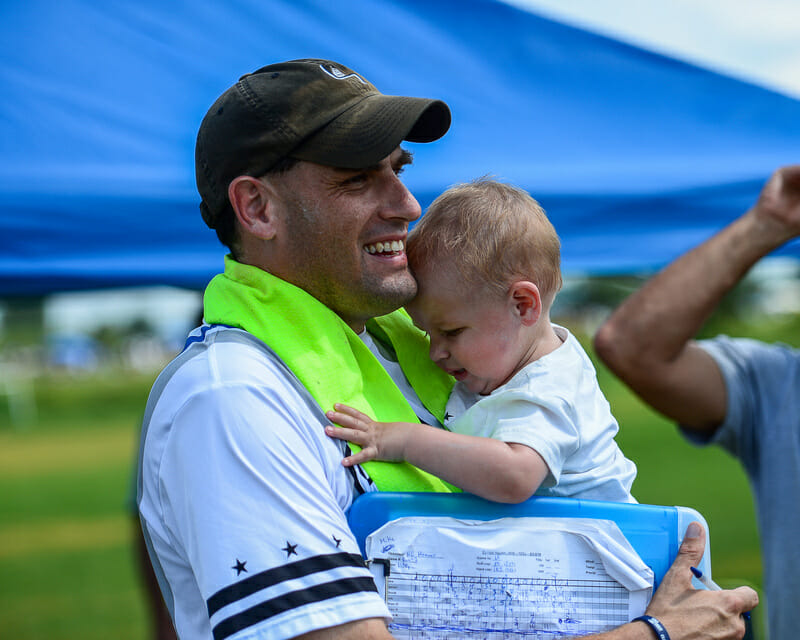 Bring It In is a coaching-focused column by Keith Raynor.
I recently became a father. It's why this column basically disappeared for a month as I took advantage of my generous leave. And it has obviously had a huge impact on my life.
One of the cool things has been hearing from and talking with players I have coached as they have reached out to my family with well wishes. They were mostly in their final years as teenagers when I first met them, but now they are doctors, teachers, parents, coaches, nurses, and more. One former captain is a pediatrician and has given me some great advice during panicked periods of nascent parenting. Other moms and dads from my time in the ultimate community have reached out and gently offered themselves as sources of advice, too. It gives me the warm-and-fuzzies.
But I've also found myself thinking about what the experience of coaching has imparted to how I think I will parent.1
---
I am very aware that I have no idea what kind of parent I will be and how that will change over time ↩
Bring It In: Coach Dad is only available to Ultiworld Subscribers
Already have a subscription? Log in
Whether you visit Ultiworld for our reporting, our podcasts, or our video coverage, you can help us continue to provide high quality content with a subscription. By becoming a subscriber, not only do you receive benefits like exclusive articles and full article RSS feeds, you also help fund all of Ultiworld's coverage in general. We appreciate your support!