With USAU's US Open impacting attendance, how can you take advantage on the Week 10 board?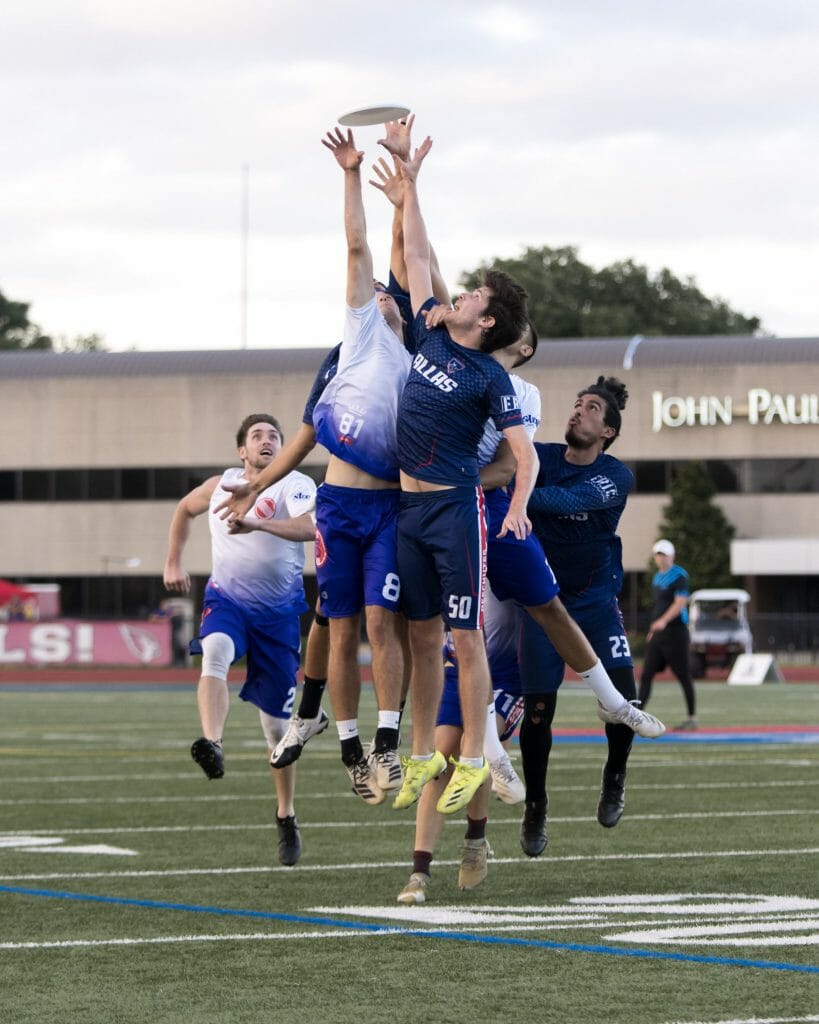 Hello and welcome to a new frontier in ultimate frisbee: you can legally bet on the sport. That's right: DraftKings has started offering markets for the AUDL in Illinois, Michigan, Colorado, Tennessee, and West Virginia with more states on the way.
And what that means is that we're starting a new column for subscribers with weekly AUDL betting picks, our best bets, and game analysis. If you're new or need to brush up on the sportsbetting basics, check out our introductory entry.
Notably, DraftKings has taken down some of the moneyline bets this week (favorites dominated in Week 9) and already seems to be sharper with their line setting. Of course, there's lots of value to find, especially if you know which teams' rosters will be gutted due to the US Open happening this weekend in Minnesota. Let's get into some picks.
Week 10 AUDL Games
Raleigh Flyers (-4.5) at Boston Glory
Chris' Take: Talk about a hard one to start the week. Boston lost by three in Raleigh on the second day of a doubleheader weekend. This time, the Flyers have to travel north and will undoubtedly be thinking about their showdown with the Empire on Saturday. Tannor Johnson is back on the active roster for the Glory for the first time since Week 1. Sol Yanuck is also out for this matchup. I think that gives Boston enough to cover in this one at home. Boston +4.5
Charlie's Take: I bet this line earlier this week at Raleigh -4 and still feel OK about it at -4.5, though a bit less so with the news that Tannor Johnson will be back in the lineup. Boston's lineup is still depleted due to DiG's appearance at the US Open. Raleigh is already a much better team than Boston, and missing some key starters like Henry Babcock will make things tougher. Raleigh -4.5
Keith's Take: Boston is missing a bit too much for me to feel comfortable taking them here. Raleigh -4.5
Bets Perspective: AUDL Week 10 Picks is only available to Ultiworld Subscribers
Already have a subscription? Log in
Whether you visit Ultiworld for our reporting, our podcasts, or our video coverage, you can help us continue to provide high quality content with a subscription. By becoming a subscriber, not only do you receive benefits like exclusive articles and full article RSS feeds, you also help fund all of Ultiworld's coverage in general. We appreciate your support!