Excitement from the first formal PUL competition since 2019, plus other news from the past week.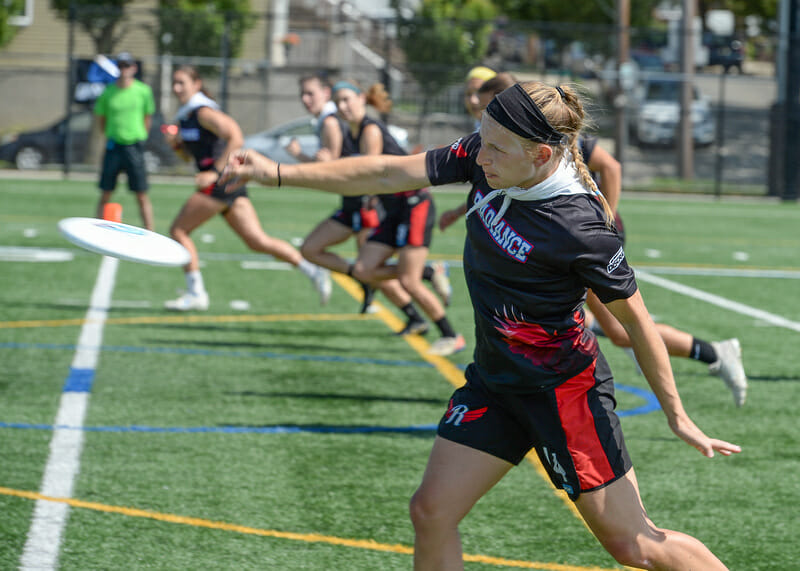 Welcome to Opening Pull! Ultiworld's Monday wrap-up of the previous week in ultimate has returned, now available both in this space and as an email newsletter. As always, we've gathered the news you need to know and highlights you need to see. Check back weekly or subscribe now to receive Opening Pull in your inbox along with a rundown of the previous week's content on Ultiworld.
Revo Pro, Radiance Win PUL Championship Series Events
The first two of three PUL Championship Series events took place this past weekend. The International event, hosted in Portland, ME, was won by reigning league champions, Medellin Revo Pro. In the East event in Bayonne, NJ, 2019 league runner-up Raleigh Radiance bounced back from a tough start to claim the event's top spot.
The weekend's games, which were produced by Ultiworld, are all available for your viewing pleasure on the Premier Ultimate League's YouTube channel.
SFI West Ends with COVID Controversy
The on-the-field storylines at the Select Flight Invite West in Norco, CA took a back seat after a player on Dallas Public Enemy tested positive for COVID-19. After consulting with USA Ultimate and their medical advisors, Public Enemy adjusted in accordance with the advised safety measures and continued to play, including reaching the bracket Sunday. With USA Ultimate pointing to competition rules that punished teams for forfeiture, the team's quarterfinal opponent did the minimum to qualify as "competing" without actually engaging in ultimate, and other teams in the bracket were uncomfortable playing against the Dallas club. PE's semifinal and the final both went unplayed.
Public Enemy released a statement on social media early Monday. More on this story this week.
USA Ultimate Adds to 2022 World Games Coaching Staff
The upcoming 2022 World Games are set to take place in Birmingham, Alabama, and we now know who will be coaching the US National Team at the prestigious mixed event.
Long-time Fury coach Matty Tsang was previously announced as the team's head coach and he will be flanked by Miranda Knowles and Patrick Sherlock.
Knowles has a lengthy coaching resume (and is one of the all-time great players our sport has seen), and currently leads Atlanta Chain Lightning as well as the AUDL's Atlanta Hustle. She has coached three previous US National teams at various levels, in addition to competing for the US in the 2005 World Games.
Sherlock has been a fixture patrolling the sidelines for Philadelphia AMP and coached the US U-24 Mixed National Team to a gold medal in 2019.
Hall of Fame Launches New Website
The Ultimate Hall of Fame, an independent organization that "honors the sport's past and celebrates its greatest players and contributors," launched a new website to help modernize their presentation. The Hall, which has existed since 2004, is currently taking nominations for the 2021 class.
---
Coming Up
It's a big weekend for USAU Club mixed division play, with events outside of Seattle, Philadelphia, and in Ohio with notable competition.
The AUDL's final regular season weekend will settle any remaining playoff questions.