Including playoff predictions!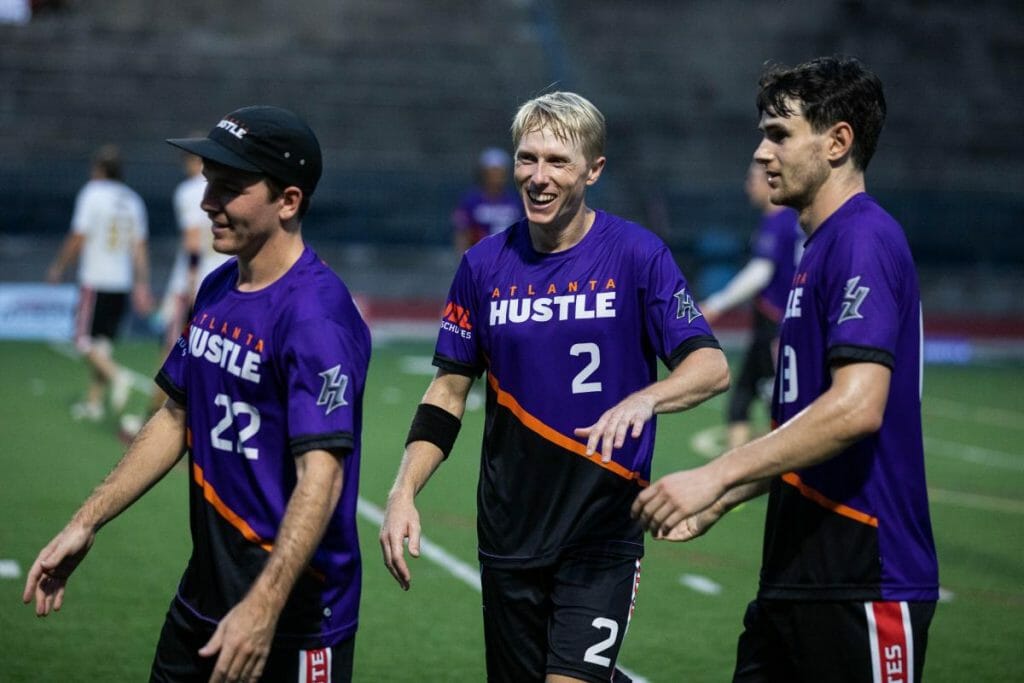 Sometimes it's not just how well you do something, it's when you do it. This week, Sacha Poitte-Sokolsky, CJ Colicchio, Bryan Walsh, Ben Jagt, Max Sheppard, and Sean Mott all posted EDGE scores on the weekend that would have topped the list in Weeks 10 or 11. They just happened to do it in the same week that Austin Taylor went off for 798 throwing yards, 304 receiving yards, and 13 assists against Pittsburgh for an EDGE score of 8.27, the 3rd highest single-game total of the year.
Some other quick hits on the weekend games:
The last time we had another player post an EDGE score larger than Poitte-Sokolsky's 6.69 this weekend against Ottawa was back in Week 9. It was Austin Taylor (7.54). Against Pittsburgh.
The D-Line Recognition Award goes to Steven Milardovich, whose 243 yards and 4 scores nicely complemented his 3 blocks.
On an EDGE_100 possession-rate basis, which accounts for the fact that he only had 11 offensive possessions from his 23 points played, Milardovich's production was the 3rd best of the weekend. Half of the top 10 in EDGE_100 this weekend played majority D-line.
Topping the EDGE_100 list, and primarily because of his weekend-leading block rate, was Ben Jagt. Doesn't it seem that every time Jagt commits a throwaway, he just gets the disc back with a block? And then scores?
Boston's late-season D-line insert and 2017 College Defensive Player of the Year Cam Wariner ended up second in EDGE_100. Like Jagt, his path to a big score was counterintuitive, in that it wasn't his blocks but his 202 yards of offense and 2 assists on just 6 possessions.
Chicago's Jeffrey Robinson led the league in EDGE-B this weekend based on his 5-block performance against Detroit.
Season Stats
A quick look at some of the leaders in the different categories, and how one last pair of regular-season games could alter the final outcomes.
Better Box Score Metrics: EDGE Stats for AUDL Week 12 is only available to Ultiworld Subscribers
Already have a subscription? Log in
Whether you visit Ultiworld for our reporting, our podcasts, or our video coverage, you can help us continue to provide high quality content with a subscription. By becoming a subscriber, not only do you receive benefits like exclusive articles and full article RSS feeds, you also help fund all of Ultiworld's coverage in general. We appreciate your support!