A conversation with players from the Con10ent Tour's Philadelphia stop.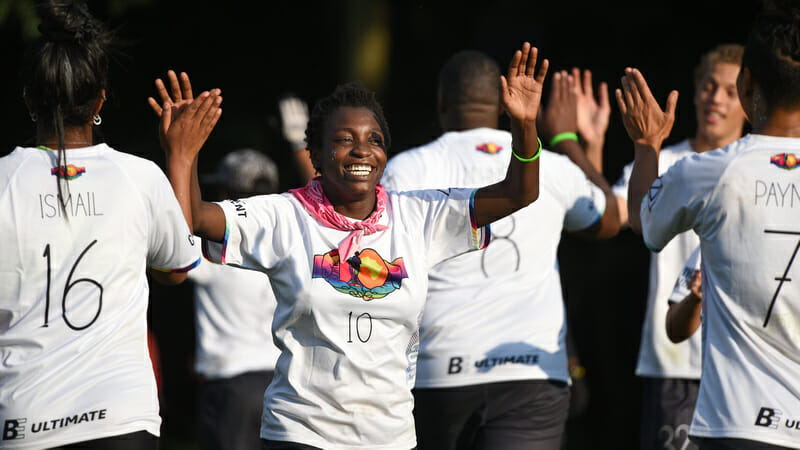 On September 11, the historic Con10ent Tour made the first stop of its three-city journey with an all-Black ultimate showcase. Thirty-seven players converged on Edgley Park in Philadelphia to put on a show and spark conversations that neither participants nor fans will soon forget.
Katiana Hutchinson was on hand to not just play on the field, but to document the weekend in the City of Brotherly Love. She connected with several players from the stop to continue the conversation about what the experience was like for those who participated, but also about what it's like to be Black in the ultimate community and why an event like the Con10ent Tour is so different — and vital.
Con10ent Tour Podcast: Philadelphia Stop
You can watch footage from the Philadelphia game on Disc Diversity's Youtube channel and be sure to tune into the live stream of the Tour's second stop in San Francisco today, October 9, at 4:00 PM Pacific/7:00 PM Eastern to watch a new crop of players get the opportunity to showcase their talent and experience an all-Black ultimate event.