Years in the making, the new league finally takes to the field.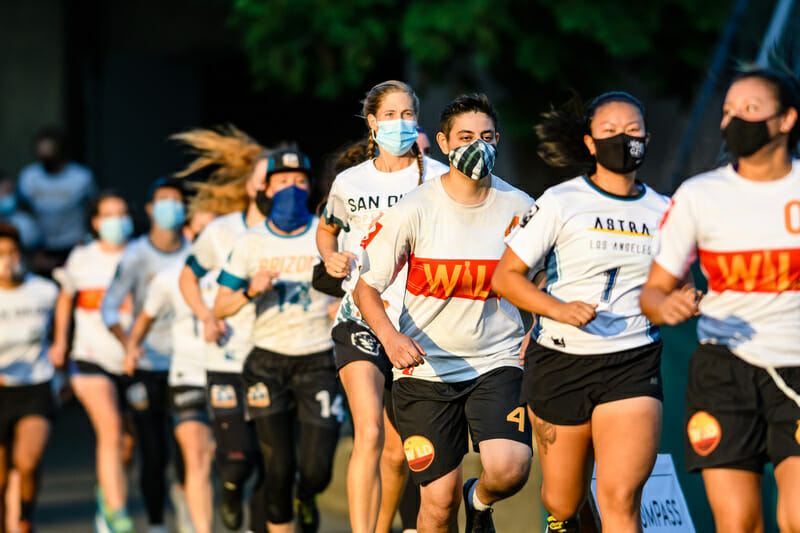 After a canceled 2020 season, a one-game showcase event back in July, and a long build-up, the Western Ultimate League is set to make its on-field debut with the 2021 Winter Cup. All six teams will gather in San Diego for a round-robin in which each team will play two games, one each Saturday and Sunday.
Tournament Profile
Date: December 11-12, 2021
Location: Mira Mesa High School, San Diego, California
Weather: Low 60s, partly cloudy, 7-8 mph wind
How to Watch
Stream link: https://westernultimateleague.com/winter-cup-20211
Saturday
12:30 PM PST – Arizona Sidewinders v. Los Angeles Astra
2:45 PM PST – San Francisco Falcons v. Utah Wild
5:00 PM PST – San Diego Super Bloom v. Seattle Tempest
Sunday
10:00 AM PST – Seattle Tempest v. Utah Wild
12:15 PM PST – San Francisco Falcons v. Arizona Sidewinders
2:30 PM PST – San Diego Super Bloom v. Los Angeles Astra
—
For fans able to attend in person, the Winter Cup is expected to feel like a combination of a spring-training competition ahead of a full 2022 season and an ultimate festival, with events throughout the day such as disc games and the ability to visit merch tents. Each team will have a set time in a fan engagement booth so spectators can meet and take photos with their favorite players, and maybe even score a few autographs.
The games will be live-streamed for free for fans at home. "One of the biggest parts of Winter Cup is making sure it's accessible," said Felicia Yang, the league commissioner and an Astra player. "Part of what we did was have all of the streams be free. We want people to be able to watch as much as possible. We also want people to learn more about our teams and to be engaged, and to be able to feel a part of it. This is our very first real event as a whole league and it's our big kickoff leading into our spring season…we wanted to create a way for fans to really buy in and to learn more about the teams, about the players. Having an activity, a way for them to actively be part of Winter Cup and determining who is winning was a really creative way to get people involved."
Teams earn points for one-field accomplishments like wins or leading a daily statistics category. Fans can also earn their team points by liking posts on Instagram, or winning the Winter Cup Fantasy Contest.
"We needed to be creative to find a way to be able to crown a winner for Winter Cup," Yang said. "Teams felt really strongly that they wanted to have a concrete way to win, so this is what we came up with to meet all of those different goals."
Teams will earn fifteen points for each win on the field, four points for leading a variety of statistical categories — goal differential, longest pulls, individual goals leader, individual assist leader, individual blocks leader — and two points for having a player second in a statistical category. Additionally, the team that has an affiliated fan win the fantasy contest will earn ten points and the team whose holiday card Instagram post (check the @WULeague account on Friday, December 10) gets the most likes will get eight points. The team with the most points by the end of the day on Sunday wins the Winter Cup.
Now we know how the tournament will be scored, let's meet the teams that are competing.
Arizona Sidewinders
Like most other WUL teams, the Sidewinders are viewing the Winter Cup as a jumping-off point for their long-awaited inaugural season in March 2022. As such, they are not solidifying their 2022 roster until the new year and are entering this weekend event with a "reunion roster" from their original 2020 team that never got to take the field. This roster is exciting itself as it contains some strong players who just finished their club season. Helen Eifert, founder and captain of the Arizona franchise, said, "Kay Powell and Jordan Harn are coming off the season extra hot after improving a lot this club season. Additionally, our youngest player, Karli Steiner, recently graduated from Northern Arizona University and played her first-ever club season with LA Rampage in her hometown this summer. You are not going to be able to miss her throws this weekend."
The Sidewinders are excited for a lot of reasons this weekend, not least being that this is the perfect opportunity to get ready for 2022. "We see this as an opportunity to try out different personnel, lines, and systems against the teams we'll play in 2022. We want to use this weekend to dial in our strategy for the regular season — winning will be a bonus," said Eifert.
In addition, Eifert sees this weekend as the start of Arizona players getting the recognition they've long felt they deserve, especially after Phoenix worked to improve their whole ultimate system with a restructuring of the club scene over the past couple of years. "Arizona players don't often get the recognition players in other cities get. They're often ignored for national team invites or player awards. Until this year with Lawless (who may have been the most filmed team this club season lol), they rarely get the visibility and coverage," said Eifert. "I am so excited for the individuals who get to showcase their talents to the world for the first time — and those who get to do it again and drive it home."

Los Angeles Astra
After a few showcase games in 2019 as the Los Angeles 99s, Astra is finally making its on-field debut. Carrying over most of the 2020 roster, you'll probably recognize a few shining stars: Dena Elimelech is fresh off of a club championship with San Francisco Fury and Stephanie Pritchard has excelled in recent years with Denver Molly Brown and Los Angeles Lotus. Coaches pointed out Amy Lee and Brittnee Grimshaw as lesser-known players to watch; Lee possesses incredible closing speed and Grimshaw has throws to be dangerous anywhere on the field. Megan Reeves, Amy Halvorsen, Katie Killebrew, and WUL Commissioner Felicia Yang are other experienced players who are sure to shine on such a big stage.
"Our goals are to have fun and build chemistry," coach Jess Creamer said. "There is a lot of talent on this team and we are really looking forward to seeing everyone come together as a unit." Astra has a few practices under their belt ahead of the Winter Cup, but is really excited to finally play a WUL game.
"We've all continued to work hard behind the scenes to be ready to take the field as soon as we were able," Creamer said. "Now the time has come and I think there is so much excitement from everyone, to be together, to play ultimate, it's been a long time coming."

San Diego Super Bloom
Growing out of the San Diego Wolfpack of the 2019 unaffiliated exhibition games, San Diego Super Bloom is ready to host the WUL Winter Cup in 2021. As the rest of the league is geared up to travel to San Diego, Super Bloom has the opportunity to put on a show for its home fans and to showcase their talents to a friendly crowd.
Kaela Helton will be the do-it-all centerpiece of the San Diego offense. Fresh off a title-winning season with San Francisco Fury and a West division championship as a coach of the AUDL's Growlers, Helton brings a winning know-how and a worlds-level ceiling to a team entering its first competition. A quartet of recent college champions  — Kelli Iwamoto, Alex Diaz, Avery Jones, and Rebecca Ellis — form a strong core. All four won a USAU College Championship with UCSD in 2019 and played together this summer on the same club team, Los Angeles Lotus. Lindsay Lang is another dynamic player with quick handler movement and the ability to put the disc almost anywhere on the field. Kristen Pojunis is a veteran leader who can consistently play shut-down defense and grind out long points.
"After such a long hiatus from any structured form of ultimate frisbee, Super Bloom players are ready to be back together, playing a sport we all love in front of fans in our community," said Super Bloom Head Coach Angela Wells. "We'd like to play competitive games, encourage more girls and women to play ultimate, and inspire others to try out for the 2022 team."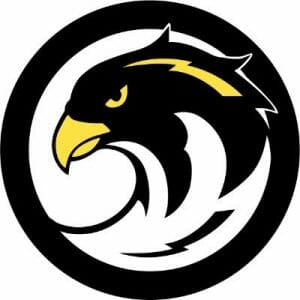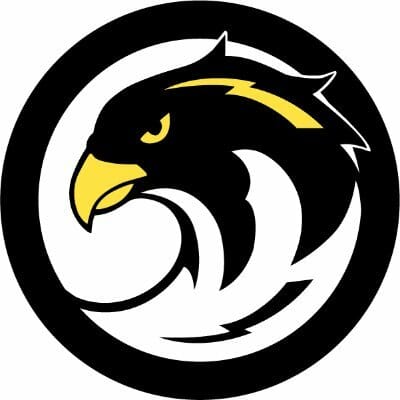 San Francisco Falcons
San Francisco is no stranger to putting together a winning women's team and the Falcons hope to do exactly that at the Winter Cup this weekend with a roster that is a mix of veterans and up-and-coming stars.
"This is an incredible roster. We are bringing back half of our original 2020 roster, but I'm excited for folks to meet our 15 new players, many of whom I think are going to be household names in the coming years," said coach Manisha Daryani. Amongst the roster heading to the Winter Cup are five recent club champions from San Francisco Fury, plus members of powerhouse Bay Area club programs Nightlock, Mischief, and Polar Bears. With such a deep and talented roster, almost any player on the roster could pop off at the Winter Cup to take over a game.
The Falcon squad has been waiting for this moment since the pandemic shut down the inaugural WUL season before it began and they're ready to finally see these players play. "I'm most excited to watch these players take the field! It has been such a long time coming for this league and we have been patiently, and appropriately, waiting to come together," Daryani noted. "But really, I just know that when people watch these games, they are going to be blown away by the athleticism and effort these athletes are going to showcase."
Seattle Tempest
With the longest-tenured women's division semi-pro scene in the country, Tempest will be the favorite in both of their games this weekend. Though their goals are not necessarily to take home any trophy, Tempest has top-level talent, exciting depth, and the most experience in this format of any team in the field. The team practiced all summer, culminating in their showcase victory over The West, a team composed of other rostered WUL players. With a few more practices under their belts after the club season finished, Tempest has the advantage of being perhaps the most prepared team and the only team that's actually played competitive games against external opponents.
Qxhna Titcomb, Lexi Garrity, and Charlie Eide will captain the squad that also features 2021 Club Mixed Breakout Player of the Year Cheryl Hsu. Jess Spaulding, Charlie Mercer, Ari Lozano, Steph Lim, and Shira Stern have all played for Tempest (nee Cascades) for years and are familiar with the tempo and style of semi-pro ultimate. Though this will be their first WUL game, expect the experienced players to step up and take care of business so to speak. Even Tempest rookies like Kat Songer and Alyssa Kelly have years of elite ultimate experience that they now get to show off in a highlighted game.
"We're going to go, and we're going to compete as hard as we can in those games," said Xtehn Titcomb, the Tempest GM. "I think it will serve the players in one sense, because it's fun to compete. I think it's great for women's ultimate as a whole, and as an organization, it's an opportunity to build our brand."
Utah Wild
Utah Wild is bringing together key pieces from Boise Lochsa, Salt Lake City Elevate, and Montana Moondog for the Winter Cup to compete for the first time in Utah Wild jerseys. With the geographic diversity of their roster, coupled with the team trying to limit unnecessary travel and interactions among players, Wild won't actually be together as a full team until the Friday night before the event. As such, they'll be relying on veterans such as Paige Kercher, Cori Bigham, Sarah Staller, Kendra Miller, Chrissy Maruyama, Kyla Crisp, and Genesea Meha to adjust their play styles as needed and be the glue that keeps them together through their showcase games.
Wild leadership are looking forward to the Winter Cup (of course) but they've also got their eyes on the bigger picture, looking at this weekend as the long-awaited first step in their on-field journey. When asked about the expectations for the team this weekend, head coaches Bryce Merrill and Tania Reitz said, "to gel as a team and to set up the hype for the future. A lot has changed on the roster since Februrary 2020, but the talent of players in the region has only gotten better. While we won't practice all together leading up to the Winter Cup, only pods, players will work on melding play styles and building on some common fundamentals throughout the weekend that will prove crucial to our 2022 success."
Building for 2022
After years of remote planning, this will also be the first time many of the WUL leaders and players will come together.
"There has been basically the same group of general managers on calls for the last couple of years, and practically every other week," Titcomb said, "I think that's a testament to good luck that this group works well together. There's good leadership, namely Lish [WUL Commissioner Felicia Yang] and eventually Manisha Daryani, who has taken on more leadership roles — she's currently the president of the board…I think this crew of organizers is great."
While the Winter Cup is an exciting event on its own, it also holds the promise of the full 2022 season that is to come. "Running a professional season is a big deal," Titcomb said. "Going through the mechanics of traveling as a team, getting organized to practice together, getting our media routine in check, posting on social media about stuff we're doing…doing all that in December will help us hit the ground running in March."
"Something that's really inspiring for me in a planning position is seeing how many different people are stepping up and offering to help," Yang said. "They're supporting the league in what we're doing. It's really encouraging to see. When this product is on the field, it'll be really fulfilling for everyone who's been in all of these meetings for the last few years talking about building this league and seeing it come to life."
---
Fans will need to register their email to watch and are encouraged to donate, but the streams are accessible to any fan regardless of their ability to pay. ↩