The season gets underway on April 29th.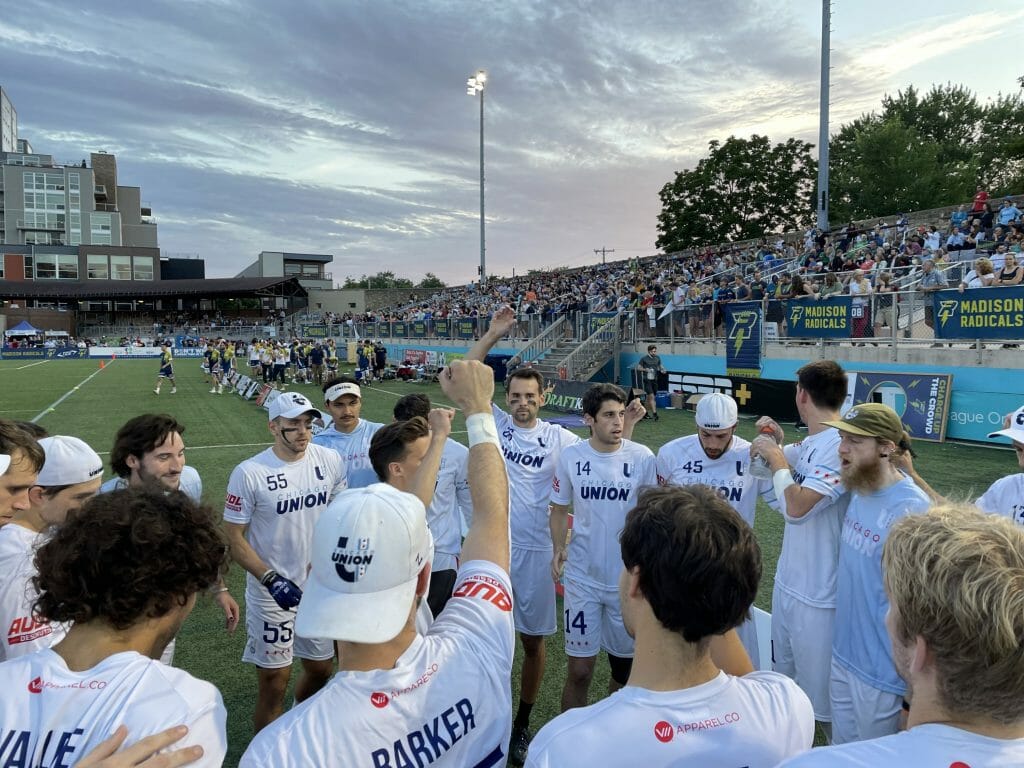 The American Ultimate Disc League announced its 2022 schedule today. Over 14 weeks, each of the league's 25 teams will play a 12-game slate with 11 playoff spots up for grabs.
The 2022 AUDL regular season starts on Friday, April 29th, and runs through Sunday, July 31st. The playoffs will be held over three weekends, with the divisional playoffs on August 12-13 and August 19-20 and the Championship Weekend in Madison, Wisconsin, on August 26th and 27th. It will be the third time that Madison will host Championship Weekend (previously: 2016, 2018).
The league is back to competing in four divisions — West, South, East, and Central — after having just three in 2021 due to the COVID-19 pandemic. Along with the return of the Canadian teams to the East Division, three new teams are joining the league out West: the Portland Nitro, Salt Lake Shred, and Colorado Summit. In the East, West, and Central divisions, three teams will make the playoffs. The two and three seeds will play in a divisional game for the right to face off against the top seed in the division championship game. The South, which features just five teams, will send two teams straight to the divisional championship game. Each of the four division champions will meet at Championship Weekend.
Opening day features a renewed divisional rivalry matchup between two 2021 playoff teams: the defending AUDL champion Carolina Flyers1 and the Atlanta Hustle. Later that night, the San Diego Growlers will play host to the Salt Lake Shred in their first-ever AUDL game.
The league will also return to interdivisional play in 2022: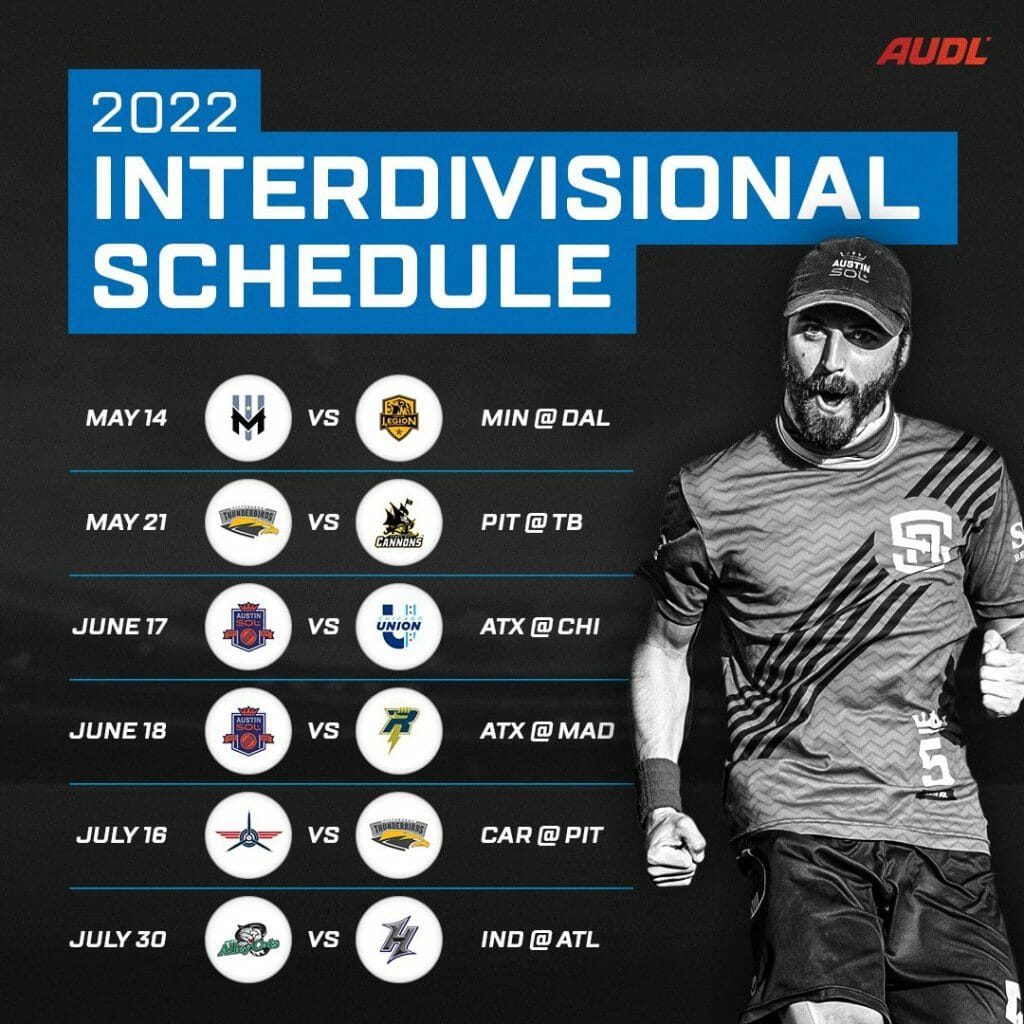 Notably, the AUDL has shifted to a later season. In 2019, the season ran from April 5th to August 11th. Previous seasons also started in early April. There was no 2020 season due to COVID-19, and the 2021 season got a later start and ran through September also due to COVID.
Select teams could face some roster disruption late in their seasons, as the World Games (July 12-16 for Flying Disc) and World Ultimate Club Championships (July 23-30) are on the calendar in July.
Correction: An earlier version of this article said that there were 12 playoff spots. In December, the league announced that there would be three playoff spots for each division but since has determined that the South Division will only get two playoff spots.
---
formerly the Raleigh Flyers ↩