Can the crew pick up where we left off and help you cash out more in season 2? Plus, we have weekly fantasy picks!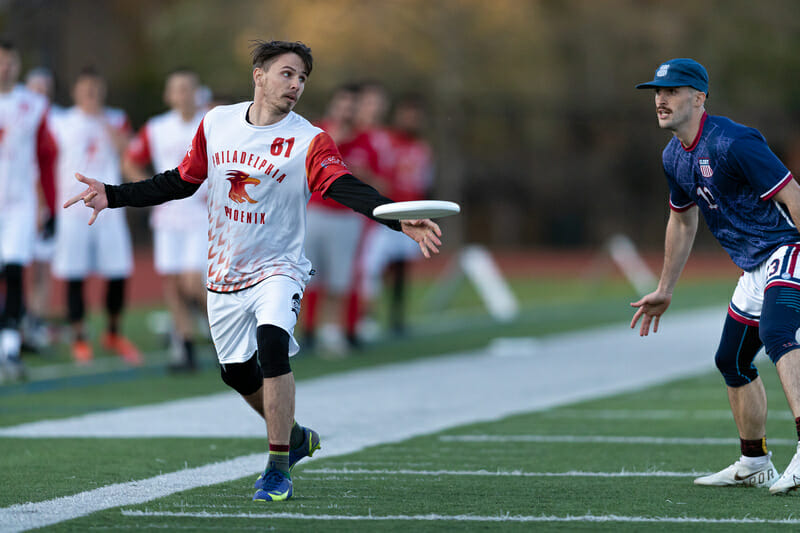 Hello and welcome to a new frontier in ultimate frisbee: you can legally bet on the sport. That's right: DraftKings has started offering markets for the AUDL in a growing number of states, although not all states with legal access to the service currently have access to AUDL markets…yet.
This column for subscribers provides weekly AUDL betting picks, our best bets, and game analysis. If you're new or need to brush up on the sportsbetting basics, check out our introductory entry.
Lines went live late in the game last week, but we are back for Week 2! Mike Ball is going to join the capping team in addition to his very successful Parlay Picks. We had a profitable year last year: Charlie finished 28-11 on regular picks and up 13.87 units1 on his Best Bets; I was 23-16 and up 3.35 on Best Bets; Mike's parlays were also up big amounts.
Week 2 has a lot of oddities hidden within, with crazy weather and some absences and additions to rosters that have a big impact on teams' prospects. But there's also teams making their season and franchise debuts, and much uncharted territory.
We also have a guest: Max Charles, who won the first week of our Weekly Fantasy contest. He has some Fantasy picks to help you take down this week's contest.
Week 2 AUDL Games
Boston Glory (-2.5) at Ottawa Outlaws
Keith's Take: On the road and shorthanded, it is hard to back Boston in this spot. They are missing so much talent, although it looks like Cam Wariner will make a return. Still, I'll take the points at home — that situation was 13-6 last year2, albeit 0-3 last week. OTT +2.5
Mike's Take: I don't feel great about this pick, but I'm going to take Ottawa to cover. The Outlaws are good when Nick Boucher is healthy. Boston might sneak out the win, but it'll be a tight game. OTT +2.5
Charlie's Take: BOS -2.5
---
A unit represents the amount you're comfortable betting. For some people, that is $100, for some, $10. Up 13.87 units represents 13.87 times profit on your initial investment. ↩

Once lines were introduced in Week 8 ↩
Bets Perspective: AUDL 2022 Week 2 Picks is only available to Ultiworld Subscribers
Already have a subscription? Log in
Whether you visit Ultiworld for our reporting, our podcasts, or our video coverage, you can help us continue to provide high quality content with a subscription. By becoming a subscriber, not only do you receive benefits like exclusive articles and full article RSS feeds, you also help fund all of Ultiworld's coverage in general. We appreciate your support!