Plus, Callahan and Donovan videos galore.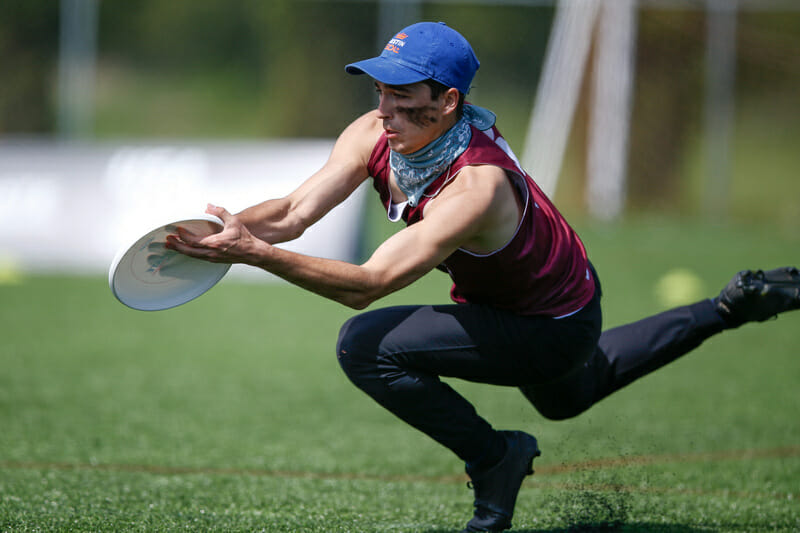 Opening Pull is Ultiworld's weekly wrap-up of the previous week in ultimate, available both here on the site and as an email newsletter. We've gathered the news you need to know and highlights you need to see. Check back weekly or subscribe now to receive Opening Pull in your inbox along with a rundown of the previous week's content on Ultiworld.
A Pair of Repeat Champions at D-III Nationals
The 2022 D-III College Championships just finished up their final action after an exciting three days of play in Milwaukee, WI. The weekend saw two repeat national champions from the fall – the Oklahoma Christian Eagles defeated top-seeded St. Olaf Berzerkers 15-11 to capture a title in the men's division, then the Middlebury Pranksters defended their women's division crown with a victory over regional rivals Wellesley Whiptails, 15-10. Both finals were tightly contested early before the champions pulled away in the second half. They capped a fantastic weekend of ultimate in Milwaukee, including an incredible set of semifinals.
Both finals are available to watch on YouTube, either through Ultiworld or USA Ultimate. Plenty of other action is available in Ultiworld's video library for subscribers, or be sure to catch up on all our written reporting from Milwaukee.
Pools and Schedule for D-I College Championships
It is mere days until the first pulls go up for round one of the the D-I College Championships in Milwaukee, WI. The pools and schedule were announced for the tournament last week.
Men's Division Schedule // Women's Division Schedule
In the women's division, North Carolina, Colorado, Carleton, and UC Santa Barbara were awarded the top four seeds, in order; Brown, Colorado, North Carolina, and Pittsburgh take the same slots in the men's division. Six of those eight teams are reprising the role as pool top seeds after Nationals in 2021.
Our full slate of preview coverage is coming your way this week, including Pool Previews, #TheGame, and more!
Medellín Repeats Undefeated PUL Regular Season
There may have been doubters – including yours truly – that Medellín RevoPro could repeat the success of their 2019 undefeated title run in the Premier Ultimate League. The first phase of a title defense is complete: an undefeated regular season. They wrapped up their five-games-in-nine-days road trip with five wins, including defeating the league's other most impressive outfits, DC Shadow and Raleigh Radiance.
There's just one more week of regular season to go, with plenty on the line.
Coming Up
Preview coverage for the D-I College Championships will be drop this week, with previews for every team, #TheGame (and maybe more fun picks!), and more.
Roundup coverage for the D-III College Championships will also finish telling the stories of the title winners and stars of the tournament.
Ultiworld is working to finalize our D-I All-Region teams, which will be available for subscribers soon!