Truck has officially entered the elite tier of title-contenders.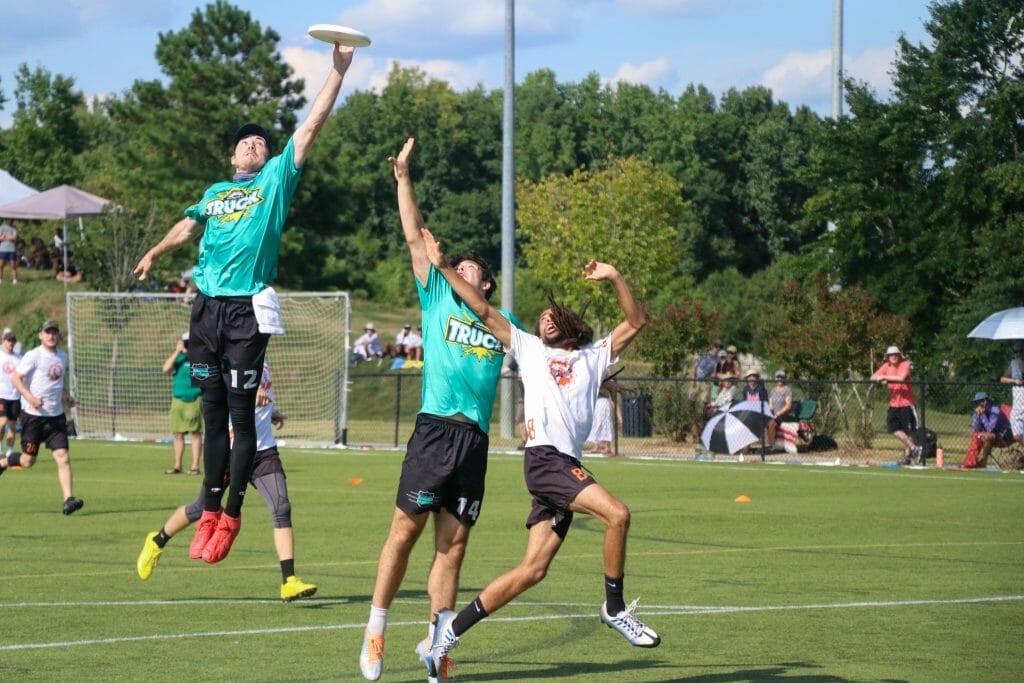 PoNY, Truck Stop Ride Big Plays to Final
And then there were two. After a wild day of competition in which ten of the twelve clubs at Pro Champs were eliminated, #1 New York PoNY and #5 Washington DC Truck Stop emerged from the fray to meet in Monday's final.
PoNY topped #7 Boston Dig by a relatively comfortable 15-12 margin in their semifinal. It was not a wire-to-wire performance from the World Champs, however: they needed an 8-4 run in the second half to take the lead and build up a cushion against their regional rivals.
Dig's D-line showed mettle from the jump, flustering PoNY's offense into execution errors before pounding toward the end zone. Huge layout plays from Ned Dick and Ben Field keyed both of their breaks. That line played excellent offense all weekend, and if Dig can make the kind of semifinal push at Nationals that they made at the US Open and (now) Pro Champs, you can bet hard-nosed offensive efficiency after turnovers will be a big part of the reason.
2022 Pro Championships: What We Learned on Day 2 (Men's Division) is only available to Ultiworld Subscribers
Already have a subscription? Log in
Whether you visit Ultiworld for our reporting, our podcasts, or our video coverage, you can help us continue to provide high quality content with a subscription. By becoming a subscriber, not only do you receive benefits like exclusive articles and full article RSS feeds, you also help fund all of Ultiworld's coverage in general. We appreciate your support!