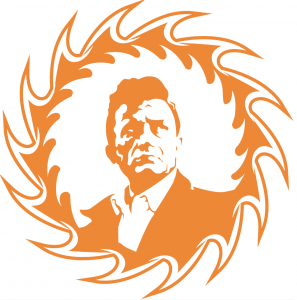 Raleigh Ring Of Fire
Based in
Raleigh, North Carolina
Personnel
Roster Announcement
ultiworld.com
Postseason titles
Regional
titles (2)
2016, 2014
Postseason appearances
Sectional
appearances

Italic indicates team received a bye to Regionals.

2016
Regional
appearances (3)
2016, 2015, 2014
Championship
appearances (3)
2016, 2015, 2014
Raleigh Ring Of Fire is a club ultimate team based in Raleigh, North Carolina. The team competes as a member of the Southeast region and the North Carolina section in the Club Men's Division of USA Ultimate (USAU).
Recent Ranking
Raleigh Ring Of Fire moved up to #1 (from #3) in our Club Men's Power Rankings on November 3rd, 2021.
Recent Videos
For more videos try searching our video archives on VHX.
Seasons
Year
League
Region
(finish)
Section
(finish)
Regular Season
Postseason results
Captains
Coaches
Wins
Losses
2016
USAU
Southeast
(1st)
North Carolina
(3rd)
5
8

3rd Place at North Carolina Sectionals
Qualified for Regionals beating Wilmington Right Coast in the 3rd place game to go. Turbine.
[6-2 record]

1st Place at Southeast Regionals
Beat Atlanta Chain Lightning 13-10 in the game to go.
[6-0 record]

Lost 13-12 on double game point to San Francisco Revolver in the men's semifinal.
[3-3 record]


Noah Saul
Mike Denardis, David Allison
2015
USAU
Southeast
(2nd)
North Carolina
(Bye)
4
6

2nd Place at Southeast Regionals
Lost 13-8 to Florida United in the first place game to go beat Durham Turbine 13-8 to take Southeast strength bid to the Club Championships
[4-1 record]

6th Place at Club Championships
Lost on universe to Chicago Machine 15-14 in the Quarterfinals of the Club Championships
[3-3 record]


Mike Denardis
2014
USAU
Southeast
(1st)
North Carolina
(Bye)
9
4

1st Place at Southeast Regionals
Qualified for the Club Championships after beating Orlando Omen 14-13 in the first place game to go to nationals.
[4-0 record]

3rdT Place at Club Championships
Lost to Boston Ironside 13-12 in double game point thriller in the semi finals of the Club Championships.
[3-3 record]


Brian Casey
Mike Denardis