Reigning Club Nationals champion Seattle BFG top a Mixed Pool B that also features first-time qualifiers Huntsville Space Force.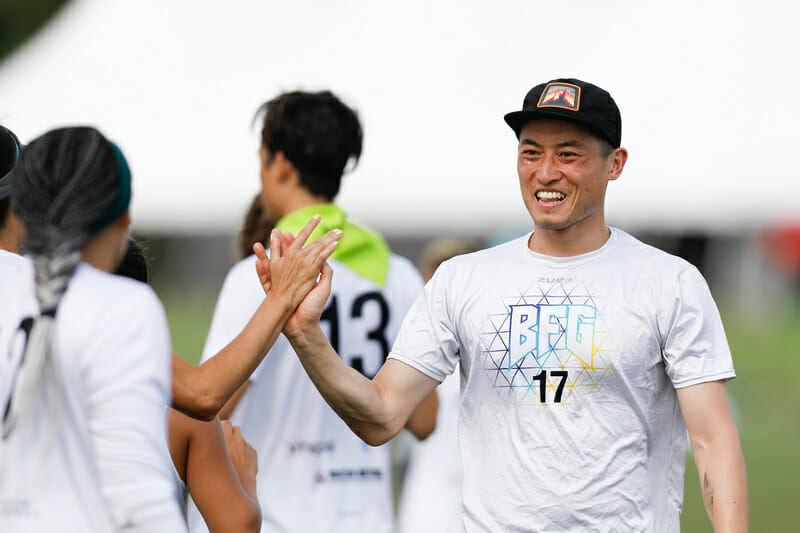 Ultiworld's coverage of the 2022 Club National Championships is presented by Spin Ultimate; all opinions are those of the author(s). Find out how Spin can get you, and your team, looking your best this season.
Pool A Preview — Pool C Preview — Pool D Preview — Competition Schedule
Pool B features three mixed-division mainstays alongside a first-time Nationals qualifier and unknown quantity. Despite a disappointing Worlds finish, Seattle BFG claim the no. 2 seed overall at Nationals off a strong regular season, with their only loss to another Nationals team coming in the Northwest Mixed Regionals final against Seattle Mixtape. BFG already beat both the second and fourth seeds in Pool B by four points and look to continue their dominant performance en route to a chance at back-to-back National titles. San Francisco Polar Bears come in seeded more than twice as high as in 2021 and likely hope to continue their ascendant season that saw them claim the only bid out of the Southwest. The lone undefeated team in the pool, no one knows what to expect from Huntsville Space Force. The only Nationals team they've faced are fellow Southeast compatriots Atlanta Dirty Bird. The question on everyone's mind: are Space Force the real deal or will a lack of competition against elite teams be their downfall at their first ever Nationals? They will face the fourth seed in the pool Denver Love Tractor in the last round of pool play on Saturday in a game that will likely decide who advances to the bracket and who's going home.


Seattle BFG
Seeding: Overall No. 2, B1
Power Ranking: #2
Regional Finish: Northwest 2
Overall 2022 Record: 20-2
Against the Nationals Field: 6-1
Against the Pool: 1-0 vs. Polar Bears, 1-0 vs. Love Tractor
As the reigning national champions, it makes sense that Seattle BFG are one of the top four seeds. But while it's one thing to get to the top, it's another thing to stay there. That said, they still appear quite strong this season. Their only loss in the regular season (12-9 to Kansas City United) came at Pro-Elite Challenge and they still won the tournament, even with low numbers (20 players, 8 FMPs).
At WUCC, we didn't see as strong of a performance from this top-seeded Seattle team. They lost to Meclaó, the team representing the Dominican Republic, and did not win their pool. A loss to Ann Arbor Hybrid ensured a ninth place finish, the lowest of all mixed teams from the US.
"Despite our relatively poor result compared to what we hoped, Worlds was definitely a highlight," said BFG leadership. "Any time you get to spend a week together as a team you will achieve a ton of growth and create a lot of great memories."
Like every other tournament they appeared in, BFG took the results as an opportunity to grow and improve together. It appears this was beneficial, as they won every game except the Regional final post-WUCC (losing 15-9 to Seattle Mixtape). As far as Nationals goes, the reigning champions don't see this weekend as defending a title.
"We're trying to win this tournament as this team, 2022 BFG," said leadership. "We're going to do it the only way we can, which is by playing well as a team, trusting each other on and off the field, and running our systems well. BFG is well known as a team with a strong system, and we take pride in doing things well."
As to how they'll get there, we'll just have to see. BFG state they'll be taking things game by game, half by half, point by point. They know they're expected to bring their best game and can be sure to put up a fight against their challengers.
Likely Ceiling: National Champions
Likely Floor: Semis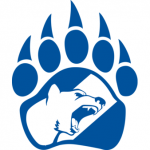 San Francisco Polar Bears
Seeding: Overall No. 7, B2
Power Ranking: #6
Regional Finish: Southwest 1
Overall 2022 Record: 26-4
Against the Nationals Field: 6-4
Against the Pool: 1-0 vs. Love Tractor, 0-1 vs. BFG
Is this a resurgence, a renaissance of former powerhouse San Francisco Polar Bears I see? Judging by the results of this season, I think it is! Okay, I know I'm a bit ahead of myself, and I know they've made appearances for the past four seasons after a two-season slump, but this is the best they've looked in years. PBR come into the tournament as the no. 7 seed, which has served them well at former USAU events this season. At the Pro-Elite Challenge, they were also seeded seventh, and beat several teams we'll see this weekend: Love Tractor, Toro, and Mixtape. They only lost one game (to Hybrid 11-8) and placed third.
Almost the exact same thing happened at the US Open. They were seeded seventh (again), beat the teams they might see this weekend (again) – CLX, Slow, Drag'n Thrust – lost in the semifinal (again, this time to NOISE 15-11), and finished third (again). They were even #7 in our very own power rankings for a hot minute. If seven is their lucky number and this pattern continues, we may see them break seed this weekend and make it to semifinals.
Even when their seeding changes, Polar Bears really do know how to come in third this season: at the Northwest Fruit Bowl, despite being the no. 1 seed, they lost to BFG 11-7 in the Saturday "Chaos Round Robin" and to Mixtape 13-10 in the semifinal, but won the third-place game.
Yet their goal for this season was not to place third at every USAU in-season event; Polar Bears wanted to be the best team in their region. Despite some heavy competition, it's safe to say that for the first time since 2013, this happened to be the case. The San Franciscans won their section and their region, claiming the one and only Nationals bid for the Southwest. One thing that captain Margot Stert said helped contribute to their success this season has been the vision they put in place at the beginning.
This vision has six main tenants: "One, become the best place team in the region and finish in the top half of Nationals. Two, make sure [we're] competing with the best teams in the nation throughout the regular season, not just at Nationals. Three, make sure [we] fostered individual growth and created an environment where players feel safe and supported. Four, making sure [we] had more consistent follow-up to social equity discussions. Five, establish a framework to distribute team responsibilities that [we] laid out at the beginning of the year. And six, make sure [we] had a way to provide financial aid to players who need it."
Anything can happen at Club Nationals and if Polar Bears takes things one game at a time like they plan, they may just shake some things up.
Likely Ceiling: Semis
Likely Floor: Prequarters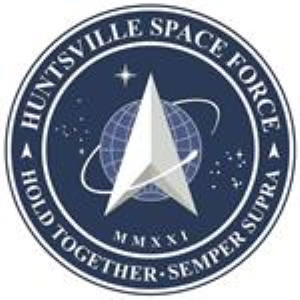 Huntsville Space Force
Seeding: Overall No. 11, B3
Power Ranking: #10
Regional Finish: Southeast 1
Overall 2022 Record: 31-0
Against the Nationals Field: 2-0
Against the Pool: 0-0
Unless you're from the Southeast region, odds are you haven't heard much about Huntsville Space Force, or at least haven't seen them play. Somehow, this team have managed to go undefeated in their season yet simultaneously remain under the radar. True, their biggest tournaments were Select-Flight Invite East and Southeast Regionals, but still, they are ready to cause a commotion in San Diego. For a team only in its second year, a first-time Nationals appearance is pretty impressive. One defining moment for the team came at Regionals when they came back after trailing against Nashville 'Shine, winning on double game point and securing their bid to Nationals.
That said, the majority of their players have not played high-level competitive ultimate,1 which has kept them disciplined and humble no matter the score.
"Sometimes, they don't know the difference between being up a few and being down a few," said coach Andy Sieja.
For those who do not know about Space Force, they describe themselves as a "back-woods Alabama, home-grown team." They have built-in team chemistry going for them, as their roster contains a handful of siblings and spouses2 and the vast majority of the team comes from the same homeschool background.
These players work well as a team, but there are still some standouts in their midst. On the offense, you can be sure to look out for Mac McClellan and Matt Radcliffe while Lauren Bryant will shred things up on defense. Of course, the team would not be complete without plenty of young talent: Will Bianca3 and U24 tryout invitees Sara Mog and Jonathan Sillivant. These are just a few players who we will see in the limelight for the first time.
As this is the first Nationals for all but one player, one would think the Huntsville team would be nervous. But no, the team have decided to look at things more simply like a three-week extension to their season. They don't intend to change up their strategy4 and they plan to persist like they have been for the past season.
"When people watch us, what I'm kind of hoping is that there are no people standing out on Space Force," said Sieja. "I kind of hope they see on every point seven robots that are out there just doing what we've programed them to do. Clearly we want big plays, but we don't need flashiness. I think I'm kind of hoping that all our goals are boring. I don't care if we have a highlight as long as we get the disc to a player who's standing in the big box at the end."
Likely Ceiling: Prequarters
Likely Floor: Out on Day One

Denver Love Tractor
Seeding: Overall No. 14, B4
Power Ranking: #22
Regional Finish: South Central 2
Overall 2022 Record: 16-9
Against the Nationals Field: 0-4
Against the Pool: 0-1 vs. BFG, 0-1 vs. Polar Bears
Historically, the age-old problem for Denver Love Tractor has been peaking prematurely, but this season was different and looked a bit rocky at the start. They held seed at Pro-Elite Challenge, finishing fourth, with wins against MOONDOG and Mischief and losses to fellow poolmates BFG and Polar Bears. Going from PEC to US Open, it's safe to say that Love Tractor underperformed: their only wins that weekend were against Rally.5 Fortunately, their disappointing performance at US Open provided them with opportunities to identify ways to improve and prepare for the postseason. They worked on approaches to on-field situations (such as getting the disc off the sideline or attacking the red zone) and bigger picture things (like switching up lines and certain throws).
Building on these lessons, the Denver team played well at Sectionals, staying tight with shame. but crumbling in the end and losing on double game point. They took this loss to heart and went on to win their last game of the tournament, again on universe against Mile High Trash. At Regionals, they faced Mile High Trash again and lost, sending the team to the back door bracket. That night, captain Britta Bergstrom called a team meeting where everyone went around their hotel room and shared why they're here and why they play. And so, Love Tractor came out on the Sunday of Regionals, won the games they needed, and defeated Public Enemy to claim a bid to Nationals.
Because of the unpredictability that is the mixed division at USAU Nationals, Love Tractor hopes they'll show their competition the ways they've improved.
"One of our team values is competitiveness, coming out ready to play at the bell, making sure we're ready from the first point, we don't come out slow," said Love Tractor coach Wes Williams about how he intends to cause a racket in San Diego. "We're doing film study to make sure that we have specific strategies for each game… We first of all want to do Love Tractor things the way we have been practicing all season, but then the specific tweaks we want to do for each specific opponent."
Love Tractor want to shake things up in San Diego, and this comes with the help of offensive rocks Jack McShane and Akane Kleinkopf, a pair newly put together this season that provided an added dimension to their O-line. They also picked up Michelle Yang from Atlanta Ozone, giving them plenty of blocks on defense. They will have plenty of other powerhouses to look out for and at a tournament where every game is a hard game, Love Tractor have put in the work and are prepared to fight.
Likely Ceiling: Quarters
Likely Floor: Out on Day One
---