AMP are the likely favorites to win Pool C, but the team has dropped at least one pool play game at Nationals since 2018.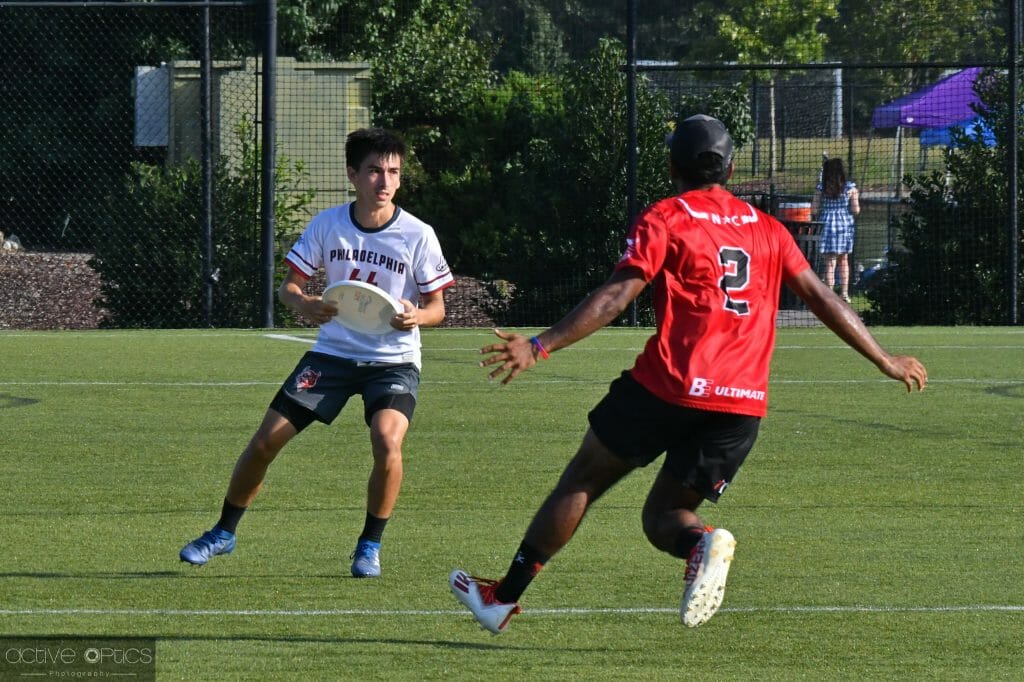 Ultiworld's coverage of the 2022 Club National Championships is presented by Spin Ultimate; all opinions are those of the author(s). Find out how Spin can get you, and your team, looking your best this season.
Pool A Preview — Pool B Preview — Pool D Preview — Competition Schedule
What do you call a handful of wild cards? Depends on the game really, and that is the very nature of this pool. AMP are here to win a title and there are few teams coming this weekend that will be able to dampen them. However, the remaining three teams in Pool C all pride themselves on their ability to fight back into games and steal upsets from the underestimating and the unaware. While the first spot looks fairly locked up, the rest of these games will be a scramble; expect lead swaps, a couple turnover-filled points and some of the more animated sideline action in San Diego from this group.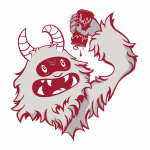 Philadelphia AMP
Seeding: Overall No. 3, C1
Power Ranking: #4
Regional Finish: Mid-Atlantic 1
Overall 2022 Record: 23-3
Against the Nationals Field: 6-1
Against the Pool: 1-0 vs Toro, 1-0 vs. shame.
Squeezed Lightning
Perennial contenders and monsters of the Mid-Atlantic, AMP are looking to return to the pre-Covid form that saw them win back-to-back national titles.
The return of Sean Mott has been a major boost for the Philadelphians. A key player in their two national title campaigns, Mott has slotted right back into the squad, leading the team from the city of brotherly love in assists for both the Pro Championship and their US Open victory.
Or should that be the city of sisterly strength? AMP boast some of the best female-matching cutting talent in the division with Liz Hart1 and Lindsay McKenna being seemingly unstoppable on the O- and D-lines, respectively. Linda Morse has been a terror for opponents, including getting a crucial block in the US Open final that the Rat-dogs would cash in for the title following some patient offense and confirmed via the pinpoint accuracy of captain Sumi Onoe's throws. Not to mention Raha Mozaffari is a lethal weapon wherever she finds herself on the field.
AMP have a wealth of top tier talent: we haven't gotten to new additions like Thomas Nye, Henry Ing, Layne Dodge, and Pitt Ultimate's 2022 Callahan nominee Will Helenski who has made himself an indispensable asset over the course of the season. It is the depth and teamwork of this crew that make them legitimate title contenders.
Three-time Ultiworld Mixed Club Coach of the Year Patrick Sherlock has taken all of the instruments available to him and built a balanced orchestra ready to knock over the people in the cheap seats. Philadelphia has worked hard all year as a unit, smashing their way through their qualification campaign in the Mid-Atlantic region and producing a series of strong wins against elite competition in the Triple Crown Tour.
They had an impressive run at the US Open. Apart from their loss to Public Enemy,2 AMP consistently pulled out wins in back-and-forth games, leaning on their incredible defensive pressure to see them through the bumpier patches.
They've traded wins this season with overall no. 1 seed Minneapolis Drag'n Thrust, beating them by two in the quarterfinal of the US Open then losing on universe in the semifinal of the Pro Championships, further showing they have the capability to play the best teams close.
Their recent victories against shame. and Toro at the Pro Championships have fed the general consensus that the Philadelphians will top this pool and set themselves up for a deep run into bracket play.
Likely Ceiling: National Champions
Likely Floor: Semis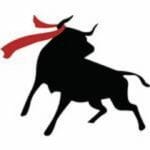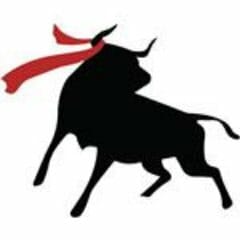 Durham Toro
Seeding: Overall No. 6, C2
Power Ranking: #13
Regional Finish: Southeast 3
Overall 2022 Record: 18-7
Against the Nationals Field: 3-5
Against the Pool: 1-0 vs. shame., 0-1 vs AMP
Bulls on Parade
Toro would be understandably disappointed with their 2021 run. A tough universe point loss in windy conditions to Nashville 'Shine cost them a place in San Diego. Determined not to miss Nationals again, the bulls had to kick down the backdoor of one of the most competitive mixed regions. After losing to Atlanta Dirty Bird, Durham had to beat Athens Murmur before overcoming 'Shine3 for the second time that weekend to secure a spot in California.
Captain Michael Lee leads the team on defense, ensuring they stick to their systems despite the rising pressure of their games. "We have so many players on our team who have never been in this moment before, so we're trying to celebrate this team and this group as best we can," he said. "The best way that we know to do that is to put our head down and continue to work really hard to improve the things we know we need to get better at."
Suhas Madiraju has been a revelation on defense at times this season and brings an urgency that can stifle his opponents and drive his teammates. Matching this intensity on the D-line is Bailey Laberteaux, whose throws make any turnover a scoring opportunity. A frequent figure in Toro's quickfire counterattack, Sarah Russek can strike at any time and will be an important factor when the southerners come up against the lethal female-matching cutters on AMP. Brian Clark rounds out the defensive presence that will be necessary to take on the challenges awaiting them in this pool.
On the offensive end, Georgia Tse is crucial to getting the disc moving, a factor keenly present in the Southeast's game-to-go. New addition to the offense Player Pierce is another pace-setting handler for Toro, working well with their retinue of quick cutters like Christine Bookhout and Chris LaRocque. Grayson Sanner has been a particular standout on the receiving end of the disc, making some sensational plays and earning a spot on the Pro Championship Team of the Tournament.
"Culture wise," added Lee, "Seph Abdullah has been super important to this team in the energy, positivity, and helping to make sure that all teammates feel valued and heard."
"I think this year's Toro squad is more focused on what we need to get to where we need to go," continued Lee. "One of the things that I've liked about this team is that we always want to have a game plan when we set goals. The people on the team understand that nothing is given to us and that with lofty ambitions comes hard work."
Toro's showing at the Pro Championship speaks to the reality of their ambitions. Starting off with losses to Drag'n Thrust and Public Enemy, Durham bounced back against Madison NOISE and put up an impressive showing against poolmate AMP in the quarterfinal. They lost on universe point, even getting the disc to that fatal final foot of the end zone,4 but fell short to the Philadelphians in the end. They recovered well and beat another poolmate, Fort Collins shame., in the following game and ended the tournament by avenging their previous day's loss to Public Enemy.
Ready to charge back into Nationals, Toro have enough potency to be a dangerous team for any club that dares invite them on.
Likely Ceiling: Semis
Likely Floor: Prequarters

Fort Collins shame.
Seeding: Overall No. 10, C3
Power Ranking: #9
Regional Finish: South Central 1
Overall 2022 Record: 20-8
Against the Nationals Field: 1-5
Against the Pool: 0-1 vs. AMP, 0-1 vs. Toro
Young, Dumb and Full of Compunction
Fun loving Fort Collins shame. have certainly made a name for themselves on the national scene and, by returning to the big stage this year, already achieved their main goal of the season.
"Our key focus has always been to make Nationals," explained Captain Spencer Tibbs. "Now that the hard part is done, it's all fun and games from here. We have a fun new squad, so I look forward to what we can do this year."
Tibbs spoke about the advantage shame. have this year over their previous iteration as they have gotten "much, much younger." That isn't to say they're young, they're just younger than they were last year. In fact, several of their lesser-known players bring a balance of veteran experience and neophyte enthusiasm to the squad: Ryan Pesch, Chris Gauen, and Casey Wu may be in their 30s but are an invaluable part of the shame. machine when it gets going. On the younger side of the squad, Sam Goldstein and Kyra Khoroujnikova are poised to make a scene or two for Fort Collins.
Of course, they still have established stars to lead the way for the rest of their roster. The obscenely athletic Albuquerque isotopes Jade McLaughlin and Nick Snuszka remain as atomic as ever. Lefty handler Sarah Pesch combines throwing talent with a determination to keep going that has powered shame. through some of their more introspective moments on the pitch. Marilyn Reich continues to be a threat on both sides of the disc and Owen Westbrook has throws that would make most men blush, a skillset he'll need to lean into this weekend following the departure of Nick Lance.
It would be a mistake to overlook this team. Yes, they are carrying an 0-2 season record against this pool but they are a resolute group ready to fight through challenges. This determination shone through when they bested Dallas Public Enemy – a squad that picked up wins over shame.'s poolmates Toro and AMP at the Pro Championships and US Open, respectively – on universe in the South Central Regionals final.5
"I have learned that we like to be down and play from behind in order to win games," said Tibbs. "We don't give up and play hard till the end. That is something that has changed over the years."
Shame, much like laughter, yawning, and certain global infections we won't name, is contagious, and this team's unorthodox culture and never-stay-down attitude means they're ready and able to inflict a few embarrassments themselves.
Likely Ceiling: Prequarters
Likely Floor: Out on Day One

Vancouver Red Flag
Seeding: Overall No. 15, C4
Power Ranking: #7
Regional Finish: Northwest 3
Overall 2022 Record: 8-3
Against the Nationals Field: 0-3
Against the Pool: 0-0
DANGER
Young upstarts from across the border looking to plant their flag on the US scene, Red Flag pose an interesting conundrum: does turning it up to 11 work? The answer is sometimes, like at WUCC in Cincinnati when the Vancouverites shocked the world and made a run all the way to the final. Yes, the bright lights of Lebanon dried them out quicker than salmon on a summer skillet, but it showed just how deadly they could be when things are going their way.
William Vu is a storm unto himself, constantly searching for opportunities to help his teammates on defense6 and able to send blades slicing across the pitch and through any defenses daring to slack off slightly from their assignments. Further adding to their ability to disrupt opponents offensive structure are Zellema Mot and Kevin Tong, who delight in making big defensive plays both vertically and horizontally.
A whirlwind on the other side of the pitch, Mika Kurahashi has been near impossible to pin down for opposing offenses all season long, frequently being the key target and engine for her side. Edward Guo brings a balance to the offense, relatively speaking, that is welcome at the worst of times. One of the real stand-out players for the squad,7 Gagan Chatha is an asset in every aspect of their offense, putting up massive throws and willing to pull a few of them down himself. Neo Debroux and Julia Zhao provide additional firepower to the only squad who have to deal with customs on their way to San Diego. Another major gun for Red Flag is Janelle Siwa, who can boost the disc like it's reaching for cookies on the countertop. Furious George veteran Samuel Creed was a steadying force for the mercurial squad throughout the season, and will be a crucial influence on the legitimacy of their Nationals campaign.
Speaking at WUCC, Vancouver were determined to make it into the US Nationals system and prove they have the goods to stay there and perform at the highest level. Their qualification campaign showed they're probably just a step below that ambitious level right now, as they lost to both Seattle teams, including losing to Mixtape twice. There's a route that will see them face their rivals for a fourth time this season.8 In such specific moments in time, with a variance as wide as this team's, almost anything can happen.
Sure their universe point victory against Madison NOISE in the WUCC quarterfinal involved some of the scrappiest plays seen outside a junkyard, but it also involved some truly inspiring moments of skill. It's unlikely they can pull this off for more than a round at US Nationals, but every team in this pool will need to be careful that round isn't against them. Red Flag are as likely to shoot themselves into any one game as they are to shoot themselves out of all the other ones. Consider yourself warned.
Likely Ceiling: Quarters
Likely Floor: Out on Day One
---