Pool A has a history of upsets.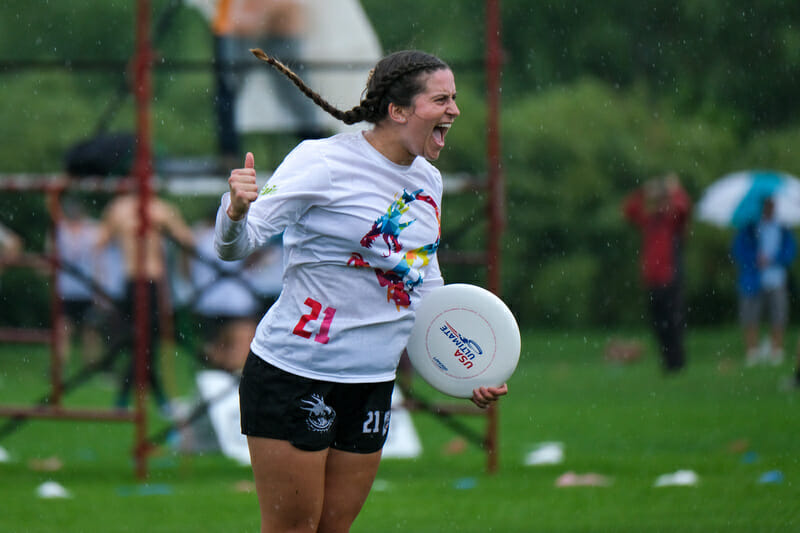 Ultiworld's coverage of the 2022 Club National Championships is presented by Spin Ultimate; all opinions are those of the author(s). Find out how Spin can get you, and your team, looking your best this season.
Pool B Preview — Pool C Preview — Pool D Preview — Competition Schedule
A combined 73-15 record makes Pool A an impressive set of clubs that aren't used to going through high five lines with the weight of a loss on their shoulders. Two of the division's most well known and historically successful programs, Drag'n Thrust and Slow, are joined by relative newcomers, XIST, making their appearance, and Dirty Bird, a debut club on their maiden voyage.
It might seem like the pool that hosts the top overall seed should be likely to follow the script, but in the mixed division, that has been a rarity. The no.1 seed has won this pool just twice over the past 10 seasons, dating back to 2012. Minneapolis Drag'n Thrust has failed to do it in two tries during that period.
So buckle up for what could be a bumpy ride.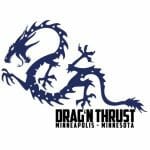 Minneapolis Drag'n Thrust
Seeding: Overall No. 1, A1
Power Ranking: #3
Regional Finish: North Central 1
Overall 2022 Record: 19-3
Against the Nationals Field: 10-2
Against the Pool: 1-0 vs. Slow
Minneapolis Drag'n Thrust has gone through quite the roster turnover throughout the years, with this season being no different. And yet, they have proven that, even with new faces, they remain a powerhouse. And thus, they claim the elusive no.1 seed at the front of the line. To get to this position, they had a top notch season that started with an unsanctioned round-robin hosted by their regional rivals (and friends) Madison NOISE, where they won on double game point over the Madisonites, helping them to gauge their starting point. They then went on to compete in the US Open with open lines but lost to Philidelphia AMP in the quarterfinal and finished fifth overall. From there, they tightened things up and refined their systems, allowing them to win a close rematch against AMP in the semifinal of Pro Champs. Most of us, of course know, what came next at that tournament: one of the best comebacks in the mixed division in recent years. For those who missed it, Drag'n trailed against Ann Arbor Hybrid, 8-2, in a half riddled with execution errors, only to come out of the intermission as a completely different team and win on double game point.
"A lot of people felt like this team is good, we just don't know how good, [or] what the ceiling for it, so that [win] gave a lot of belief to everyone throughout the roster that we can win obviously any game we're in, but here's the proof in the tough moments," said Drag'n Thrust captain Bryan Vohnoutka. "When we needed to put our backs up against the wall, we have the ability to climb out and do what we wanted to do. It's nice to see that pay off."
From there, they steamrolled their way through Sectionals and North Central Regionals to inevitably claim the first of three bids for the region.
With a roster that is full of stars, it's easy to predict that the usual suspects — Caleb Denecour, Danielle Byers, Jane Koch, and Vohnoutka himself — will be doing their usual flashy plays, yet it's the quiet consistency some of the new additions that have helped keep the team strong. Gerene Taylor has done wonders with her reliable continuations, and Jason Tschida brought in numerous blocks that were casual-looking enough to fly under the radar.
With a roster full of players who would be the stars on any other team, DnT is looking forward to utilizing their depth to aim for another National title.
Likely Ceiling: National Champions
Likely Floor: Quarters

New York XIST
Seeding: Overall No. 8, A2
Power Ranking: #11
Regional Finish: Northeast 1
Overall 2022 Record: 24-2
Against the Nationals Field: 3-1
Against the Pool: 1-1 vs. Slow
After previously reaching the Club Championships in 2018 and 2021, XIST furthered their standing this year by adding a regional title to their burgeoning list of accolades. Their resume cuts an intimidating figure, a pile of wins flecked by a couple of losses. XIST took down four of the five events they've attended, including both of their Series wins, with the only tournament title to evade their grasp coming at ESC, where they were felled by 'Shine a bit early. Suffice to say that this is a group that knows how to earn victories, and have plenty of experience playing in brackets.
But they'll have to survive their pool to show off the clutch muscles they've been working on this season. That could prove challenging, as they actually saw very few teams in the Nationals field this year, and one of them was fellow Pool A club, Boston Slow. The pairing split results at Boston Invite, though with incomplete early season rosters that probably don't paint a very accurate picture of what to expect in their postseason date.
XIST has bolstered last year's roster, which went winless in their Nationals debut, and both their seed and projection have risen. Oliver Chartock, Matt Lemar, and the Drost twins, Ryan and Mike, topped the stat sheet then and are all back, with big roles. While Karen Chalif is gone, Luisa Neves returns, the former Columbus Cocktails standout duo of Cara Sieber and Emily Barrett join on, and Genny de Jesus has been having a strong 2022 campaign.
All the added depth for XIST will serve them well in San Diego, as will the additional team experience garnered from this year's win-rich season. A more resilient and diverse set of talents are prepared to continue the progression the New York team has already shown.
Likely Ceiling: Quarterfinals
Likely Floor: Out on day one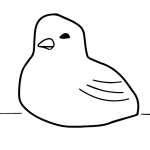 Atlanta Dirty Bird
Seeding: Overall No. 12, A3
Power Ranking: #12
Regional Finish: Southeast 2
Overall 2022 Record: 13-4
Against the Nationals Field: 1-2
Against the Pool: N/A
A Nationals appearance in a team's inaugural season is something we rarely get to see. Atlanta Dirty Bird has done just that. They were forged from several ex-Chain Lightning and Bucket players who wanted to create a competitive team that also has less pressure and strict commitment than most elite clubs. They aimed to reach a nice blend of fun and competition as they started the team. Many such teams have sprouted up in Atlanta and around the division over the years; some teams get the balance pitch perfect and have the talent to rise above their — and usually everyone else's — expectations.
The formula worked and they saw success in their short season. They did well in their only regular-season tournament, HoDown Showdown, and only lost to 'Shine at Sectionals. At Southeast Regionals, they reached make it to the semifinals, facing Durham Toro. The team trickled in thirty minutes before the game1, but came out with enough fun energy and positivity to put up a fight against the region's top seed. Although not expecting to win, they worked as a team and put up a few breaks to come out with the win and secure their spot in San Diego.
We'll be sure to see two solid power couples this weekend in Austin Taylor and Caroline Taylor, and Kat Smith and Matt Smith, who all hold it down on offense, constantly hitting tight windows and making exciting highlight plays. JP Burns will also be looking to shake things up on the D-line and Dana Rose who will make her Nationals debut will be sure to shred up the field. If Dirty Bird is having a good tournament, Burns and Rose are likely to earn a lot of love as the division gets to know them. All of these players have healthy bits of high level experience, in club, semi-pro, or college competition.
Despite the fact that Dirty Bird rarely comes together as a full team, they have been working hard to ensure that their surprise trip to Nationals is more than just a vacation. Since this is the first year as a team, it is also the first time many have appeared at Nationals. They may not take themselves too seriously,  but they play hard on the field, and party hard on the sidelines.
"The biggest thing is that, no matter what happens, we're there to do our 'bird thing,'" said captain Devin Cox. "We have fun every game, we don't have any expectations but we always want to win. I think our that's our strength; we don't really know what the game is going to be like, but we're all fighting for each other and we know we're going to have fun at the end of the day."
Likely Ceiling: Prequarters
Likely Floor: Out on Day One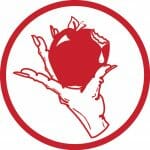 Boston Slow
Seeding: Overall No. 13, A4
Power Ranking: #16
Regional Finish: Northeast 2
Overall 2022 Record: 17-6
Against the Nationals Field: 2-4
Against the Pool: 0-1 vs. Drag'n Thrust, 1-1 vs. XIST
The back of the backdoor bracket did not stop Boston Slow from qualifying for Nationals this year; a catch from Olivia Hampton (who was at the top of her game at Regionals, playing arguably the best game of her career during this game to go) on universe in the game to go secured the team a spot in San Diego and saved their 17-year Nationals streak, the longest running streak in the mixed division.
True to their namesake, their season started a tepidly, with wins over more regional-level teams at Mixed Easterns and Boston Invite (although they did pull out a victory over XIST at Boston Invite), but then appeared to be on and off against more elite-level teams at US Open. Their sixth place finish in the first stop of the TCT perhaps was a bit of a wakeup call for the Boston team (combined with the fact that they were playing with a short roster), because, like most other teams, they decided to step things up a bit. One thing that they said really helped them was a digital mental resilience workshop hosted by Tulsa Douglas, where players not only learned about mental toughness, but also about trusting each other.
In the game-to-go, they put the pedal to the metal, especially during the last few points, and won over Sprocket, showing them how the team could come together which just added more fuel to their Nationals fire.
Of course, there's a lot to look forward to from this team this weekend. On offense, Peter Prial and Davis Whitehead will create space and pressure. Amber Sinicrope can be the best player on the field when she wants to be, and with one of their FMP cutters facing an injury, Chloe Rowse and Hampton will be sure to step up.2.
"It's always fun to know that this is the last tournament with this iteration of the team. I think sometimes that can be daunting and feel like that's a lot of pressure but I think this year people are really excited to have more opportunities to play and grow with this team because we're seeing how much we can be growing and what our potential can be," said Hampton.
"We're just really excited to achieve that and push the boundaries and do that with a team that everyone really enjoys and that's always something to look forward to. It makes it a lot easier to go through that journey when things are really difficult when it's with people who you trust and have a lot of fun with and can at the end of the day, sit on the beach with."
Likely Ceiling: Prequarters
Likely Floor: Out on Day One
---
which experienced players know is not enough time for a proper warmup ↩

Captains Olivia Hampton and Ryan Turner also stated that they look forward to seeing the breakout of program alum and Ultiworld editor Steve Sullivan off the field ↩