Too early semis predictions for 2023!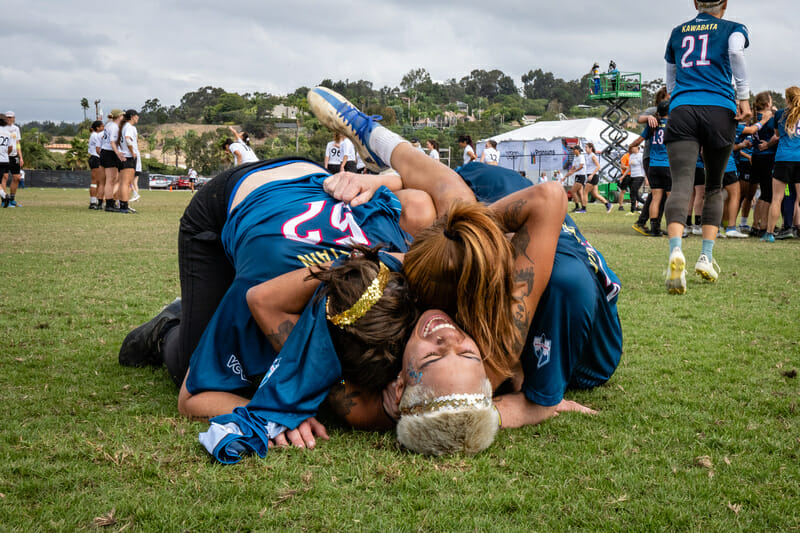 You can email me anytime at [email protected] with questions, comments, ideas — whatever you've got.
Q: Moreso than any other sport I follow, ultimate (commentariat anyway) seems obsessed with non-winning plays after a championship. (Was this a foul? Is this bad spirit? Who had the most dangerous play?)
Most other sports focus on the ins and outs of what caused a team to win or lose. Especially as I wasn't able to watch live this year, outside of Ultiworld's tweets, I found a dearth of highlights or analysis and mostly carping or drama instead (could be my fault because of who I follow or the algorithm's fault for feeding me garbage).
Is there anything ultimate can do to mitigate this? Should more "press conferences" happen to address these plays? Would people be less likely to focus on bad calls if players were forced to answer for them specifically in more real time?
E.g. My read is that the Mixtape/XIST semifinal had a lot of questionable calls, but it seems like neither team (nor the individuals who made those calls) is going to address those in any public way. If Ultiworld was asking about these things specifically more frequently, would it quiet the mob?
– Michael A.
Should Mixtape be forced to walk barefoot from Seattle to Colorado to officially apologize before the marble alter of Tom Crawford for their calls in the semifinal, or is there some other way you think this should be addressed?
– Patrick S.
What can we do about the general state of spirit and calls in elite club ultimate right now? Across all divisions at Nationals, I saw so many indefensibly bad calls and poor spirit as well as a lot of long conversations that didn't come to any sort of agreeable outcome. Despite the quality of ultimate getting higher and higher when the disc is in play, it feels like games are becoming less and less watchable.
– Daniel P.
Mailbag: Nationals Extravaganza! is only available to Ultiworld Subscribers
Already have a subscription? Log in
Whether you visit Ultiworld for our reporting, our podcasts, or our video coverage, you can help us continue to provide high quality content with a subscription. By becoming a subscriber, not only do you receive benefits like exclusive articles and full article RSS feeds, you also help fund all of Ultiworld's coverage in general. We appreciate your support!