Prices will increase slightly this summer.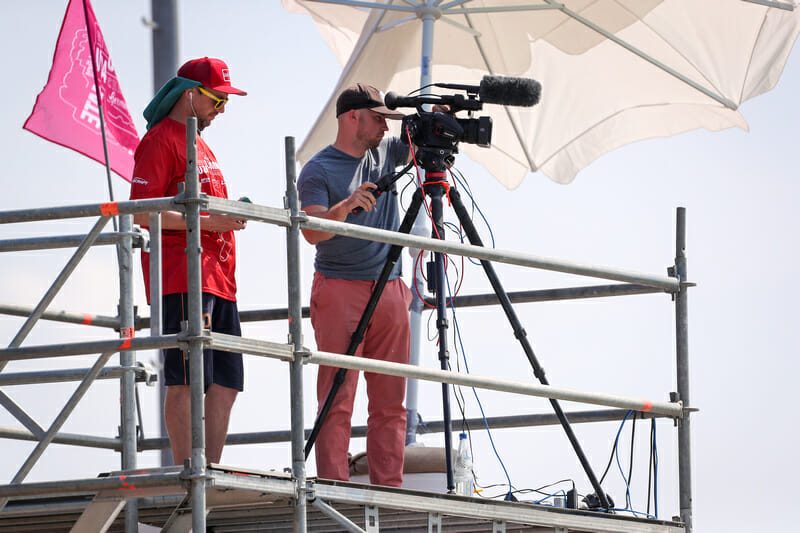 This week, we will begin updating our website to change the names of our two main subscription packages: Standard is the new name for the subscription package formerly known as "Full", and All-Access is the new name for the subscription package formerly known as "Plus". You'll start to see this change reflected in your user profile; we expect the entire rollout to take us about a month.
The main differences between the packages:
Standard (formerly Full): Will get you access to one or two showcase field streams per round at select tournaments, and access to Field Pass – similar to Ultiworld's historical streaming offering, along with existing benefits
All-Access (formerly Plus): Will get you access to all live video, including bonus streams at select tournaments (including bonus individual streams of the Field Pass games), along with existing benefits
The Mini Subscription will not see naming or content changes.
Driving our changes is the significant monetary investment in live video we've made in 2022 and 2023, including up to five streams per round at select tournaments, increased international coverage, and higher broadcast quality from more full-time video producers. In short, our new product offerings cost more money to produce than our historic single-stream-per-round coverage.
We also recognized that these changes at the College Championships caused some confusion, especially with regards to "Full Plan" subscribers – which is why we're changing the name of the packages now, and giving our customers a heads-up as we begin the website changes.
Price Increases Coming This Summer
Subscribe today to lock in our best prices – we also plan to slightly increase subscription pricing this summer, but you can lock in today's prices for 12 months by purchasing an annual subscription.
Like all businesses, we're facing price increases and ultimately have to pass those along to our customers. We've been producing content for over a decade, but the increases in flight and hotel prices in the past two years have been significant and are having real impacts on our business. Later this summer, we'll have our first price increases since we first launched a video subscription product almost 10 years ago (in fact, we actually cut prices in 2017 when we launched the current subscription model and have not touched them since).
Subscriptions make it possible for us to fund all the coverage, commentary, and content we publish, whether public or paywalled — and keep pushing to be the best resource for players, coaches, organizers, and fans at all levels of the game. The benefits to subscribing go far beyond video: subscriber-only articles, podcast segments, and access to the Ultiworld Discord keep you connected with the ultimate community. When we increase subscribers, we increase coverage.