The 2018 Ultiworld Holiday Gift Guide
Every holiday season, there are several events you can't wait for: the Rockefeller Center Christmas tree lighting, the first snowfall, the ball drop in Times Square, and most important, the Ultiworld Holiday Gift Guide! As always, we have a collection of apparel and other items that the ultimate player in your life will love.
You can look back at our previous editions (2017, 2016, 2015, 2014, 2013, 2012) for even more suggestions.
Disclosure: We have affiliate deals with some of the merchants below. When you buy certain products via Ultiworld, we receive financial compensation at no additional cost to you.
Feature Item: Flatball Collective Signs of Greatness Collection
The truth is that ultimate players spend more time off of the field than on it. But we still want to rep the game we love and support the community, while looking good in our everyday lives. Enter Flatball Collective. They use artists from the ultimate community, like Bay Area player (by way of Belarus) Marta Chernova, to design slick casual wear and accessories.
Chernova's Signs of Greatness collection features two pieces of art across terry towels, iPhone cases, and prints, so you can express your love of the game stylishly in lots of venues.
Disc Golf Starter Set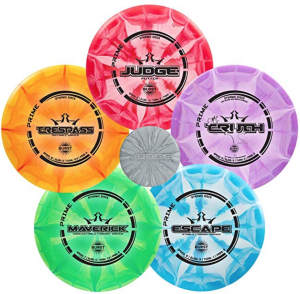 Disc Golf is a fantastic hobby for ultimate players to pick up. Especially compared to the self-destructive nature of ultimate, Disc Golf puts little strain on your body.
For those whose competitive drive follows them into every facet of their life, there is an abundance of tournaments to enter into. For others, Disc Golf can provide a carefree environment to spend time with friends and explore nature, all without straying too far from the sport of ultimate.
The question of which discs to suggest sparked a debate in Ultiworld's staff chat, but you can keep things very simple with a Discraft, Dynamic Discs, or Innova starter pack.

Feature Item: Five Nebulous Hoody & Ultimate Joggers

Some things just work better together, like hoodies and joggers. With winter closing in from every direction, the soft warm nestle of a Five Nebulous Fuzzy Hoodie is a welcome respite from the chill. Really, the pleasant feeling of the interior fabric of these hoodies cannot be understated. Pair 'em with some Ultimate Joggers, the chill pant du juor, for a versatile outfit that you can relax in or work out in comfortably. You can get the hoodies in men's and in women's sizes, and the bottoms are unisex.
As they say, look good, feel good, play good.
Rain Pants
At any tournament with a forecast of rain, someone is bound to break out the rain pants. While they aren't necessarily the pinnacle of fashion, the guarantee of dry legs is worth the sacrifice.
Columbia has a pair available for just under $50, however there are more affordable options elsewhere on Amazon.
Travel Pillow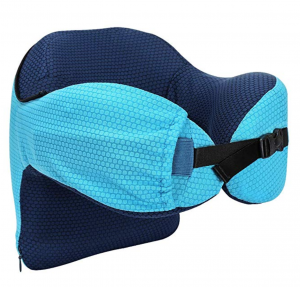 Most ultimate players are all too familiar with late night car rides to and from weekend tournaments.
Unless you're one of the few players who says they're going to get work done and then actually does, most of the ride is spent trying to find a comfortable sleeping position to no avail.
For the solution to your sleeping struggles, look no further than the Langria TravelPillow. Made from memory foam, this pillow also includes a pocket for your phone, neck support, and a detachable hood.
Feature Item: Universe Point Cleats
Many of us know the pain of looking for great cleats only to find subpar options at prices that feel unattainable. You wander through sections of other sports' shoes, picturing which one is closest to your movement style, until you stumble upon something that hovers around the intersection between what you like, what you need, and what you can afford.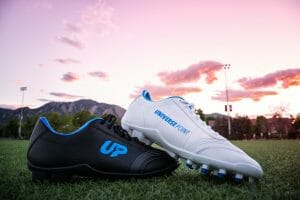 "I'll continue to wear them as my go-to cleats."Pat Stegemoeller
That's why the holidays are the right time to upgrade your boots, and finding something that's right for an ultimate player is easier than ever. Universe Point cleats are designed for our sport and their $85 price tag won't break the bank. Our women's review gave them an impressive 8.5/10 and our men's reviewer called them his "go to cleats" after testing them out.
Disc Store Sweatpants
These are the best sweatpants you can own—end of conversation.
Still need more convincing? With a soft inner lining, Disc Store sweatpants are comfortable and flexible enough to get you through the annual waistline expansion of fat season. When the spring comes around and you once again have to brave those cold Saturday morning warmups, these sweatpants hug your calves perfectly while still allowing for hip mobility. Don't like playing in long pants? Disc Store sweatpants have a side zipper so you can slide them off over your cleats. They also come with a free number, which is pretty sweet.
Cordless Sander 
No, we didn't get mixed up between our wishlist articles for ultimate players and construction workers. Beyond being able to satisfy all your sanding needs on the go, the Black & Decker cordless s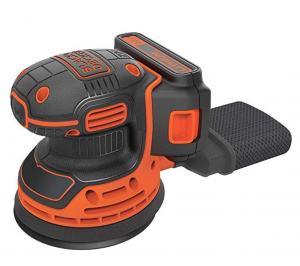 ander is amazing for massaging cramps on the sideline.
While your teammates are stuck in the past using foam rollers or lacrosse balls to work out cramps, you're living in the year 3000 using localized vibration therapy to eradicate soreness.
Feature Item: Friction Warm Ultimate Gloves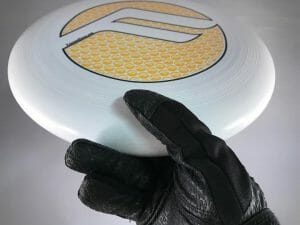 There are few things in ultimate more uncomfortable than playing with frigid numb hands. The sting of catching the cold plastic, which seems to sap whatever heat your body managed to route to your fingers, borders on traumatic. Thankfully, humans evolved to use tools, saving us from this unenviable fate.
Friction's new Friction Warm gloves feature the grip and quality of the Friction 3 with a thin fleece lining. That fabric gives your hands a hug while you try to huck. So while your future opponents are hiding inside, you can be out getting better, braving the elements.
Hydration Tablets
Proper hydration is vital for surviving the grueling schedules of ultimate tournaments where players are asked to compete in up to five games per day. As Bert Abbott points out in her Tuesday Tips article on hydration, not all players understand how to hydrate properly.
Although few hydration methods are perfect, Abbott suggests Nuun electrolyte tablets as an easy solution. Nuun tablets come in four different flavors including fruit punch and strawberry lemonade. Just make sure to supplement the tablets with some carbohydrate-heavy snacks.
Air Mattress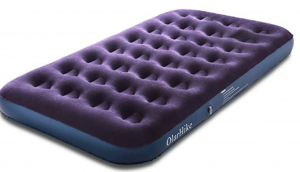 Especially if you're on a tight budget, investing in an air mattress or two can save your team hundreds of dollars a year in hotel fees. Most hotel rooms can fit up to six people including the floor, and a good air mattress will go a long way for whatever rookie gets the short end of the stick. This specific air mattress includes a pump with both wall and car chargers.
CW-X Tights
CW-X tights are to regular compression tights as Tony Stark's Iron Man suit is to a pair of pajamas. Slight exaggerations aside, CW-X tights come with a built-in kinesiology tape structure that is designed to improve recovery, circulation, stability, and reduce injury.
We're not saying you'll become the best player in the world if you buy these tights, but we're not saying you won't.
Patagonia Black Hole Duffel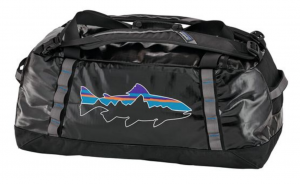 Simplify your tournament travel routine with a bulletproof1 Black Hole bag from Patagonia. With a water-repellent finish, removable backpack straps, tons of space for all your gear, and a profile that fits in an airplane's overhead bin, the Black Hole duffel is a fantastic option. Free shipping right now from Patagonia.
It also serves as a useful bat signal when seeking out other ultimate players in the wild.
---
Figuratively speaking. We're pretty sure. ↩