Disclosure: Ultiworld earns an affiliate commission if you purchase products via many of the links below.
It's tradition: here's our annual Ultiworld Holiday Gift Guide running on ultimate time. This year's edition features a host of options to get for the ultimate player on your shopping list. From on field attire to traveling needs, we've got all the bases covered.
Be sure to check out our previous editions (2016, 2015, 2014, 2013, 2012) for even more suggestions on what to get the ultimate player in your life this holiday season.
Packable Stool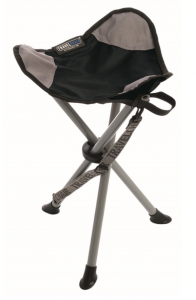 Think back to the last player you saw nearly fall flat on their face trying to put on cleats standing up. For muddy field conditions, rain, or just because you're fighting through being out of shape, everyone needs a portable camping stool.
For our gift guide, we've picked out the "TravelChair Slacker Chair Folding Tripod Camp Stool." The name might be a bit wordy, but the $15 stool is a nice cheap option for the unprepared rookie on your team.
As a warning, don't make one Ultiworld staffer's mistake of buying the cheaper option without realizing it was one-third the size. It still comes in handy, but being four inches from the ground doesn't make putting cleats on (or taking them off) any easier.
Kikko Socks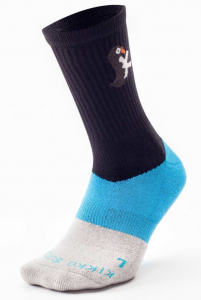 Kikko Socks are not only a great pair of socks for ultimate, but every purchase also helps support the ultimate community. The company is run by Denver Molly Brown player Lisa Picaithley, and she's designed a pair of socks with the ultimate player in mind.
The durable socks come in a variety of designs and provide a nice combo of compression and moisture wicking to keep players' feet as comfortable as possible. Order two or more pairs to get free shipping.
Shoe Deodorizers
The holidays are a perfect time to send a subtle message that your team smells awful. These Jalousie Bamboo Charcoal bags will have cleats freshened up in no time. At $15 for a pack of 12, they're cheap enough to gift the whole team this winter. Maybe grab a pack instead of that decorative Yankee Candle.
If you'd like to be the savior of the season, slip these into your teammates' cleats during your next tournament. The mystery will enchant the motel continental breakfast the next day.
Board Games
Ultimate players spend a lot of time traveling. Whether sitting in a car for hours at a time, waiting around in airports, or packed into a hotel room with too many other people, there's a lot of down time when players are on the road.
To help pass the time, there are plenty of entertaining board or card games that would make great gifts for the ultimate player in your life. Games like Coup, One Night Werewolf, and Sushi Go! are all portable and quick, fun games. Love Letter also meets all those criteria and is is also fairly car friendly. It also has several variations: Premium, which can be played by up to eight for the extra full car rides, and thematic editions like H.P. Lovecraft and Archer. But any of these games would make their recipient the most popular player on their team, on tournament weekends at least.
Spotify Premium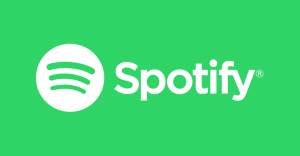 On the sidelines at practice, packed into a team van, or during warmups for a big game, ultimate players are always blasting music. Nowadays, that means someone on the team needs a subscription to a music streaming service. There are plenty of options out there, and depending on the personal tastes of your particular gift recipient, services like Pandora, Apple Music, Amazon or YouTube may be best. Our personal choice, however, is Spotify.
With Spotify, it's easy to curate road trip playlists, offline playback is easy1, and Discover Weekly and Daily Mixes are two great features. They offer a family plan, which allows up to six accounts to share premium for $14.99 a month. Or choose a standard subscription and get three months for $0.99 if you sign up before December 31st.
Disc Member Monthly Box (Powered by Disc Store)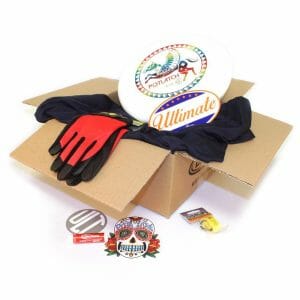 It's the gift that keeps on giving. What's better than getting a surprise package of ultimate goodies every month? DiscStore.com's new venture, Disc Member, is offering a subscription box at only $25 a month.
For the new player in your life, the $50 value is a great way to start hoarding jerseys and discs like a seasoned veteran. Earlier this year, members were treated to a Dallas Roughnecks jersey, a mystery disc, a disc clip, and a $25 gift card to DiscStore.com in just one box.
Shipping is free for everyone in the United States (sorry Canada).
Ultimate Book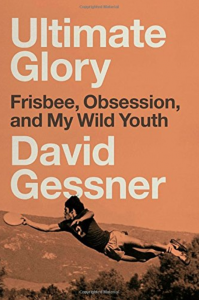 Books are a great Christmas gift for both people who enjoy reading and people who need to read more. So that's just about everyone. Over the last year or so a pair of ultimate related titles have hit the shelves. For the fiction lover, there's The Ultimate Outsider by Alexander Rummelhart. It's the story of a new kid in town finding his place through the sport.
Or for those who are more interested in a non-fiction take on the sport, there's Ultimate Glory: Frisbee, Obsession, and My Wild Youth by David Gessner. Our own Kyle Weisbrod reviewed Ultimate Glory and "wholeheartedly" recommended it for "any ultimate player young or old (and particularly any college upperclassman)."
Both books are available in paperback and on Kindle.
Wireless Headphones
While we wouldn't advise these HOPDAY U8 headphones during game time, they can be a great option for pregame warmups or workouts. With no cords in the way, you can get in the right headspace without compromising your ability to throw and catch.
They may not have the intimidation factor of Beats by Dre, but at only $26.99, college players can rejoice at wireless buds they can actually afford. Grab these for the friend whose hype playlist has a bit too much Taylor Swift.
Cleat Cleaning Pick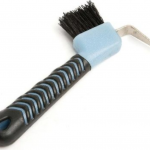 Muddy cleats are zero fun. From heaviness to the lack of traction, muddy cleats can ruin your game (and car trunk). While banging cleats together post tournament and seeing the semi-dry dirt explode may be satisfying, so is being able to move, defend, and score on the field. So, add the gift of a cleaning pick to your bag! The linked cleaning pick was originally designed for horse hooves, but it's proven to withstand the ultimate test of mud, clay, and time. #necessity
Field Bag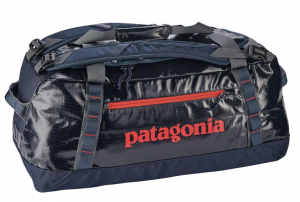 A bag for your gear is a necessity, but not all field bags are made equal. A quality field bag should be able to withstand the elements and have enough space to last a weekend away without being too bulky. Depending on the person, some features may be more necessary than others.
If you are looking for maximum space with a sleek design, look no further than the Patagonia Black Hole Duffel Bag. This bag has a large main compartment, one side pocket (big enough for cleats), and two mesh pockets in the lid. The Black Hole's straightforward design is met with high-quality materials for a bag that will last you years of travel.
Shoe Clip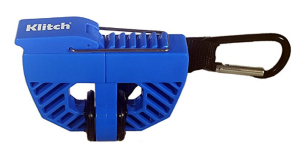 Ultimate players are known for foul-smelling shoes that house hardworking feet in all kinds of weather. To keep that odor from being locked up inside duffle bags, players tend to knot laces and throw shoes over the bag, leaving them swinging into legs. Shoe Clip allows players to fasten footwear together and clip them to the bag. With a convenient place for shoes, bags aren't as smelly, full, or dirty. That's a gift for everyone!
Sun Hat
Whether you're watching or playing Ultimate, everyone needs the perfect sun hat. Staying out of the sun is important to the success of a long tournament. This hat doesn't replace sunscreen but it does give an extra layer of protection for your face and neck. With an adjustable drawstring on the crown and neck, this hat fits most sizes and stays on your noggin.
---
gotta save on data usage on those longer trips ↩