Great last-minute gifts for the ultimate player in your life.
Disclosure: Ultiworld earns an affiliate commission if you purchase products via many of the links below.
In only a couple days, the holidays will be here. Between the decorating, traveling, and avoiding of distant relatives, you might have forgotten to buy a gift or two.
Thankfully, Ultiworld is back with the 2016 Last-Minute Holiday Gift Guide. With items for every type of ultimate player out there, this guide will be sure to take your gift giving to the next level.
Many of the below offers are available via Amazon, which is offering free 1-day shipping if you are a Prime member. That means you can get your items by Christmas (or the evening of the first day of Hanukkah!). Yes, you need to be an Amazon Prime member. If you are not a member, you can easily sign up for a free 30-day trial. A Prime trial is also free with Amazon Family or Amazon Student (6 month trial!).
Amazon Prime offers some really great benefits:
OK, enough already, let's get to the gift guide!
***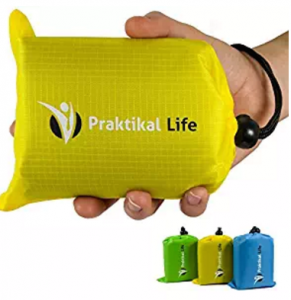 Early season tournaments can bring out the best and worst in teams. With the frequent cold and rain it can be hard to really enjoy the tournament experience.
Prep for that early with the outdoor blanket from Praktikal Life. Besides being waterproof, it comes with loops to stake it down on the particularly windy days. Additionally, it's packable, so you're not taking out crucial cleat space to bring a normal blanket.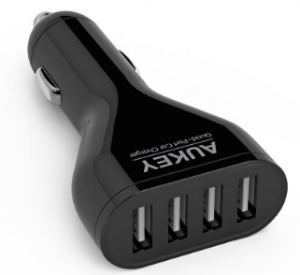 Traveling to tournaments can be difficult for everyone. Between the long uncomfortable car ride and whatever that smell is, take fighting over a charging space out of the equation.
With four ports, everyone in your car can have their device charged. At less than $15 it should also fit comfortably under any price limit in an office or dorm gift exchange.
If you're planning on bringing more than a handful of things to the fields you're going to need somewhere to put it, that's where the Free Knight Backpack comes in.
What sets this backpack apart is the price for what you're getting. For less than $13, you're getting a backpack that can fit cleats, a disc, and your hydration. A steal for the price, plus it's packable so you can slip into a carry on or travel bag.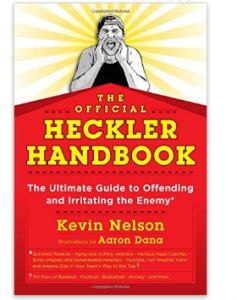 While some people were born to be star on the field players, others were born to excel off it. Help take one of your teammates games to legendary proportions with The Heckler Handbook.
While heckling is an art, not a science, it's still nice to have some reference material to have on those days that just require something extra.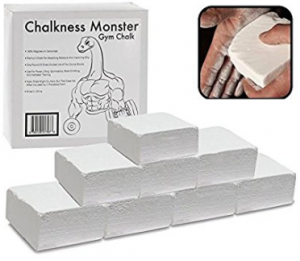 Whether it's catching on the field or lifting in the weight room, sweaty hands can ruin any good day of activity.
Get the perspiring person in your life a set of gym chalk from Chalk Ness monster. If anything just get it for the mascot. Any product with a ripped Loch Ness monster is worth checking out.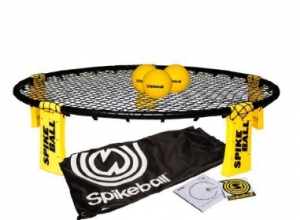 Of the five (going on six) years that Ultiworld has done the Holiday guide, not once has Spikeball been mentioned. Suffice to say, you should get it. The set comes with three balls, giving you extras, and is bound to spice up any tournament sideline.
Besides being a tournament fixture, it also works well for league sidelines, or just general usage, proving this is a great pickup for players at all levels.
In case you haven't heard, the MLU is closing its doors. This means there's going to be a whole lot of merchandise that is going to stop being produced along with it.
Instead of letting all that product go to waste, let your loved one rep their favorite MLU team forever with the various items around the web. Between Disc Store and the MLU Store, you have plenty of options to choose from. As time goes on these items are only going to become more scant, so why not give the memory of a living legend?
Various Ultimate Gear On Sale
Hucket Bucket: Use promo code LastMinute to get 10% off your order!
Layout Ultimate Gloves: Get 15% off sitewide with code UW15!
Mint Ultimate Gloves: Use code MintUltiworld to get 15% off. Plus, there's always free shipping!
Spin Ultimate: Wrap up your holiday shopping with a gift card from Spin Ultimate. Save 10% when you use Promo Code UWGIFTCARD!