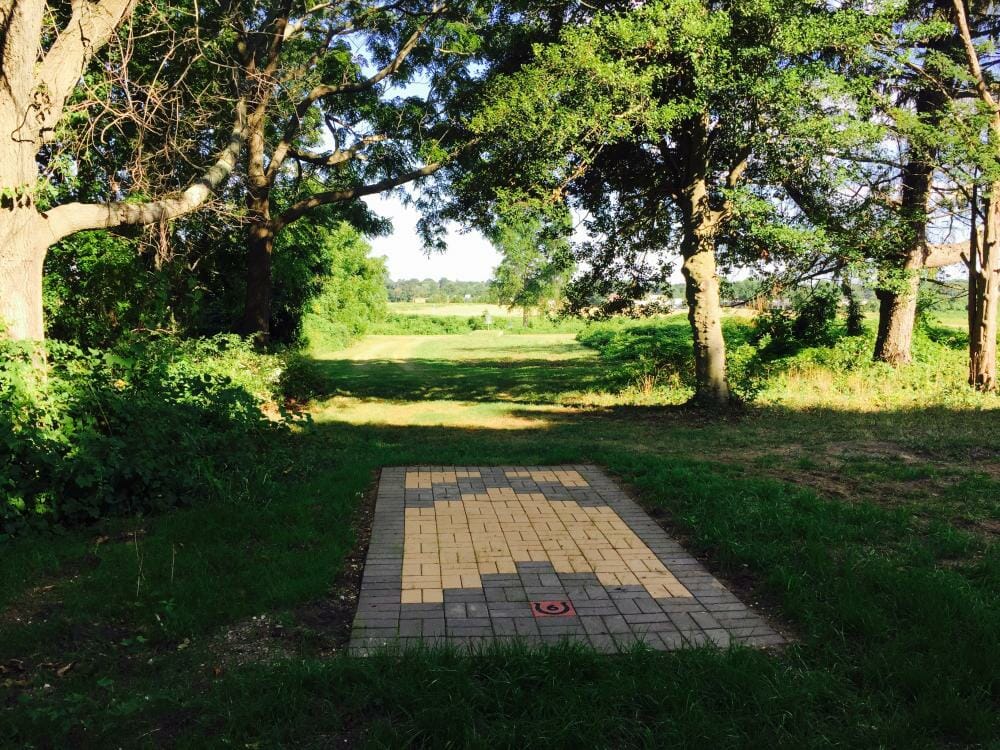 On Sunday, November 22nd, come out to the Ultimate Disc Golf Derby tournament presented by BRIA Disc Golf at Wolf Hill Disc Golf Course in Oceanport, New Jersey, within driving distance of New York, Philadelphia, and the wider tristate area.
Wolf Hill is a beginner friendly course perfect for playing with an Ultrastar or other USAU-approved disc, as is required in the Ultimate Disc Golf Derby event series.
If you are new to disc golf, this is a great way to give it a try. If you're an experienced disc golfer, come see how you can do on a mostly par 3 course while using a lid! Registration for the tournament is $25, which includes a players pack with a brand new disc golf disc for future rounds, a mini for marking your lie, and more goodies to be announced.
Competition will be offered individually in six divisions — Open Men's/Women's, Under-19 Men's/Women's, and 40+ Men's/Women's — or in four-person team formats with the same division options plus 2/2 Mixed. Team competition can be done virtually, with individual rounds getting averaged together into a team score, even on different courses.
Top finishers in each division will receive "Ultimate Disc Golf" award discs and additional entries into a prize raffle for all participants that will include gift certificates for USAU memberships.
All competition will be governed by PDGA rules, and participants will all receive PDGA round ratings, which enable a performance comparison across different courses and conditions.
To register, go to the USA Ultimate event page and click on the green "Register Participant" button. Here's a how-to registration guide. For more information, contact me, the tournament director, at [email protected].