Can Brodie get healthy?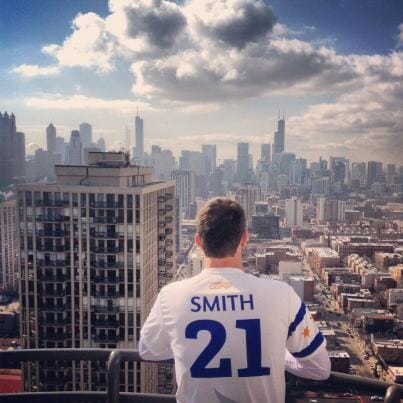 The Dallas Roughnecks made another splashy signing, adding Brodie Smith to their 2016 roster. The AUDL confirmed the signing yesterday on Twitter after it was first announced by Beau Kittredge in a blog post:
AUDL | Brodie Smith | Dallas Roughnecks
Smith has played in the AUDL since the league's inception in 2012. In the first season, he played with the Indianapolis Alleycats, before joining the Chicago Wildfire for the last three years.
Each of his seasons has been cut short by injury. He suffered a meniscus tear during the 2012 season and struggled to stay healthy in 2013 due to lingering effects from his knee injury. He was never 100% healthy during the 2014 season, and then, last year, went down with an ACL tear in an early Wildfire game.
Smith said last week on our Sin The Fields podcast that he is still recovering and that he has "no timetable" for his return to the playing field. When reached yesterday, he declined comment about joining the team or when he expected to suit up for the Roughnecks, but did issue a statement on Twitter:
"It has been a bumpy road these past few seasons with all my knee injuries and so I'm very blessed for getting another shot to play in the AUDL. Also it will be pretty cool to play with these two dudes [Jimmy Mickle & Dylan Freechild] again. They are beasts on the frisbee field. So thanks again for the Roughnecks giving me a shot, thanks to the AUDL for making frisbee players' dreams come true, and thanks to all you guys for continuing to support me!"
Of course, Smith brings more than a potentially electrifying talent (he was the best player in college when he won a National Championship with Florida in 2010); he is the most visible player in ultimate by a long distance. His YouTube channel has 1.3 million subscribers and he has close to 400,000 followers on Twitter. He has been a main piece of the AUDL's social media strategy in years past. He's also currently appearing on CBS' The Amazing Race with his Roughnecks teammate and long-time friend Kurt Gibson.
RELATED: Follow Brodie & Kurt On The Amazing Race With Ultiworld's #Krodie Files