Will Europe's top men's team return to the podium after missing in 2016?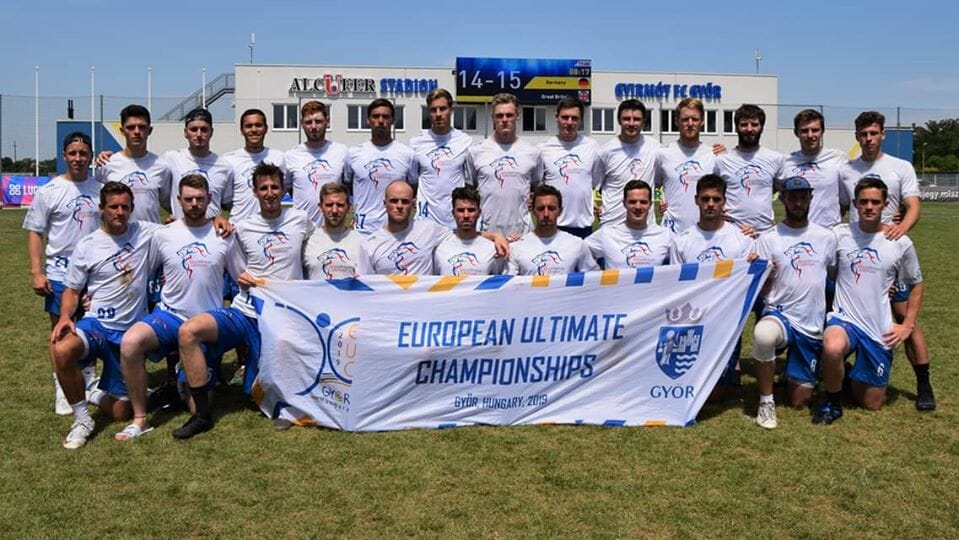 Great Britain has released their open training roster for 2020. These 30 players will be training with the GB Open squad through the offseason and final cuts will be made in April. This page will be updated when final cuts are made.
We are compiling all of the WUGC 2020 rosters here.
WUGC 2016 Placement: 5th
EUC 2019 Placement: 1st
| Name | Club |
| --- | --- |
| Alex Brooks | Clapham |
| Alexis Long | SMOG |
| Andrew Hillman* | Clapham |
| Andrew Lewis* | Clapham |
| Andrew Mitchell | Reading |
| Ashley Yeo | Clapham |
| Benjamin Funk | Clapham |
| Cameron Agnew* | Alba |
| Connor McHale | Clapham |
| Conrad Wilson | Clapham |
| Declan Cartwright | Chevron Action Flash |
| Hayden Slaughter | BLU |
| James Freeman | Clapham |
| James Mead | Clapham |
| Joel Miller | East Midlands Open |
| Joseph Thompson* | Clapham |
| Josh Awcock | Devon |
| Josh Briggs | Clapham |
| Josh Eeles | Chevron Action Flash |
| Justin Foord | Clapham |
| Magnus Wilson* | Clapham |
| Mark Bignal | Reading |
| Ollie Gordon | Clapham |
| Phillip Garner | Clapham |
| Robbie Haines | Clapham |
| Thomas Abrams | Clapham |
| Thomas Bennett* | Chevron Action Flash |
| Thomas Cartwright | Clapham |
| Thomas White* | Cambridge |
| William Rowledge | Clapham |
*New compared to the EUC Roster
Captain: Josh Briggs