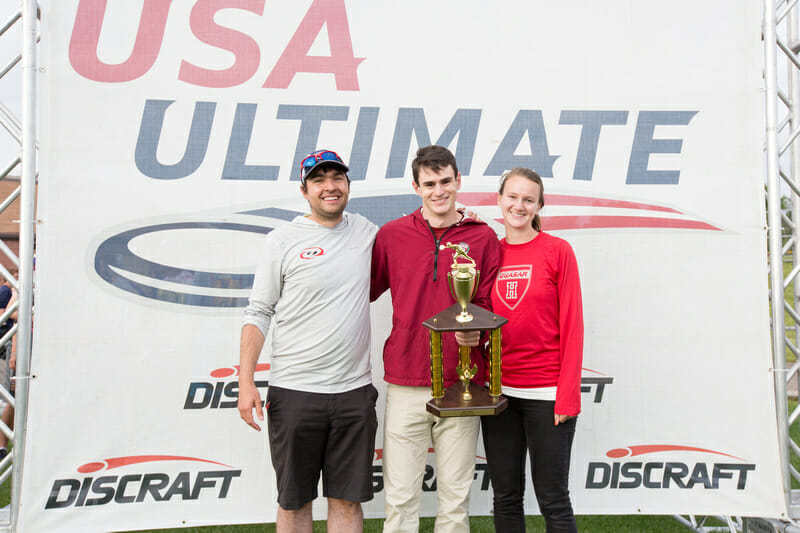 Harvard's John Stubbs was selected as the 2017 Callahan Award winner.
Stubbs was instrumental in Harvard's run to the national championship game in 2016, leading the team with tireless cutting and his all-around skills. A selection for the USA Men's National team that won the World Championships last summer in London, Stubbs is thought by many to be the most skilled player in college.
Harvard did not qualify for the 2017 College Championships after graduating the large majority of their top players, but Stubbs remained a steadfast leader on and off the field for Red Line.