Italy men bring their top U24 and senior players together for worlds!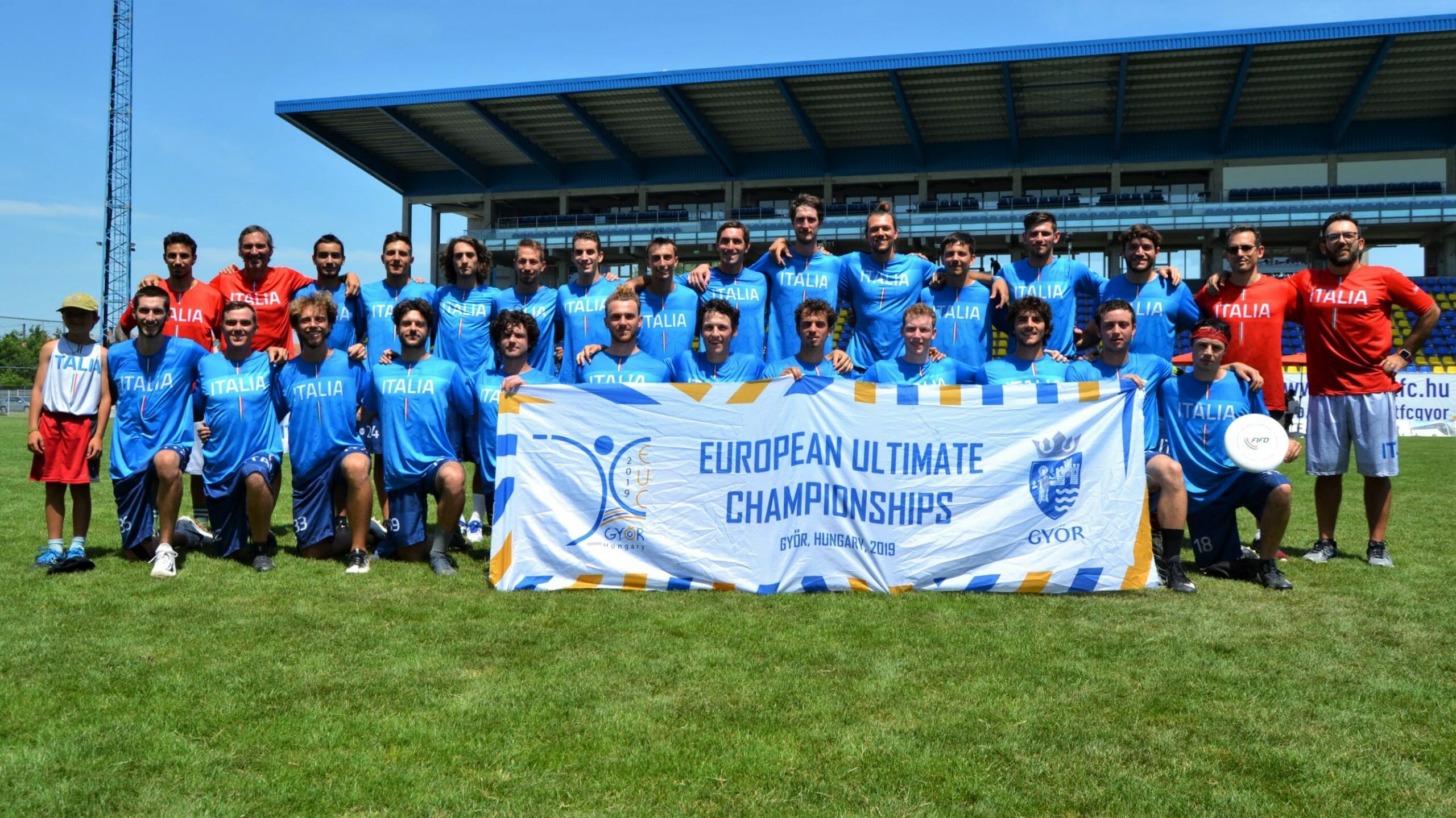 Italy has released their men's tryout squad for WUGC 2020. Final cuts will be made in the spring. This page will be updated when the final roster is selected.
We are compiling all of the WUGC 2020 rosters here.
WUGC 2016 Placement: 9th (tied)
EUC 2019 Placement: 5th
WU24 2019 Placement:1 3rd
| Name | Club |
| --- | --- |
| Alberto Girotto | Barbastreji |
| Alberto Pompizii | Cotarica Grandes |
| Alessandro De Lucca | CUSB Red Bulls |
| Alessandro Fiorentino | CUSB La Fotta |
| Alessandro Francheschi | CUSB La Fotta |
| Alberto Tonelli | CUSB La Fotta |
| Andrea Mastroianni | CUSB La Fotta |
| Arturo Laffi | CUSB La Fotta |
| Bruno Mine | CUSB La Fotta |
| Davide Legacci | Heidees |
| Davide Morri | CUSB La Fotta |
| Edoardo Trombetti | CUSB La Fotta |
| Fabio Coppi | CUSB La Fotta |
| Filippo Simonazzi | CUSB La Fotta |
| Gabriele Spisso | CUSB La Fotta |
| Gabriele Calarota | CUSB La Fotta |
| Giovanni Santucci | CUSB La Fotta |
| Ivan Cantù | Donkey Divers |
| Lorenzo Pavan | Barbastreji |
| Luca Tognetti | CUSB La Fotta |
| Luca Valentini | Croccali |
| Massimo Vagliviello | CUSB La Fotta |
| Michele Angella | CUSB La Fotta |
| Nicolò Brunelli | CUSB Red Bulls |
| Paolo Prandi | Donkey Divers |
| Guglielmo Chini | CUSB La Fotta |
| Raffaello Parodi | CUSB Red Bulls |
| Riccardo Venturoli | CUSB La Fotta |
| Ricardo Zanni | CUSB La Fotta |
| Sebastiano Chini | CUSB Red Bulls |
| Simone Gasperini | CUSB La Fotta |
| Simone Massoli | CUS Brescia |
| Stefano Sgubbi | CUSB La Fotta |
| Tobias Mine | CUSB La Fotta |
| Tommaso Francini | Cotarica Grandes |
| Tommaso Semprini Cesari | Cotarica Grandes |
---
Many of Italy's top men's players opted to focus on U24s and not the EUC. The Italy WUGC 2020 squad will have the best of the senior and U24 squads from 2019 ↩