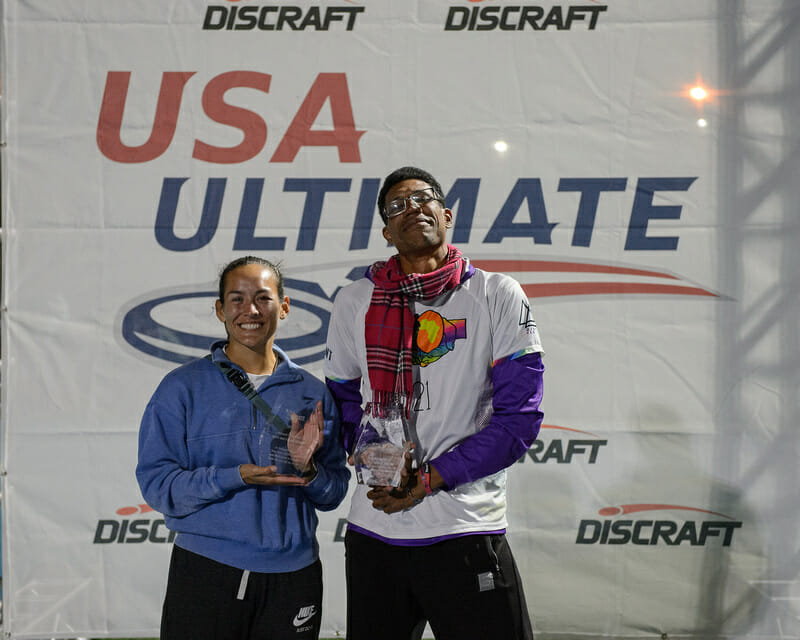 Mya Hernandez and Joe "Smash" Anderson — players for Ann Arbor Hybrid and Fort Collins Shame, respectively — were named the winners of the 2021 Spirit and Equity Award.
The Spirit and Equity Award, established in 2016, is given to one men- and one women-matching player in the mixed division, and it "honors athletes who have exhibited personal integrity, responsibility and fairness, along with a commitment to enhancing equity in play and in their communities."
Hernandez has been a standout cutter for Hybrid on their run to the national final. Anderson has been a driving force behind Shame's rise to the elite ranks of the mixed division.
"I am grateful for all the sport has given back to me," Anderson told Ultiworld.