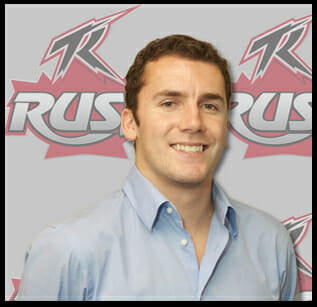 Toronto GOAT and Toronto Rush superstar Mark Lloyd announced on Facebook today that he has a torn ACL and will be missing the entire 2015 AUDL and USA Ultimate season. He is the second big name to go down with a knee injury: Brodie Smith also tore his ACL earlier this pro season.
Lloyd wrote:
I have never looked forward to a season of Ultimate more than I did this year. We had unfinished business after the way the 2014 season ended, and I was looking forward to giving it everything I had for this campaign.

Even outside of the Rush season I was mentally preparing to help GOAT (my club team) earn a bid to the Worlds by winning the Canadian Championships in Winnipeg: my hometown, where I learned to play Ultimate and grew to love the game. The table was set for a great season.

It is with the heaviest of hearts that I announce I will not be cleating up in any capacity for the 2015 season. I have torn my ACL and require surgery, and I hope that I will be able to compete for both the Rush, and Team Canada at Worlds next year – should I be selected for the team.
We wish Lloyd a speedy recovery.